How businesses like THE ICONIC are making sustainability a business norm
As more Australians become aware of how their shopping habits impact the environment, businesses like THE ICONIC are leading the way in sustainable business practice.

Key points
More Australians are seeking out businesses with sustainable business practices.
THE ICONIC's Giving Made Easy initiative encourages customers to send unwanted clothes to Salvos stores. THE ICONIC also launched its 100% recycled content delivery satchel this year.
MobileMuster has collected and recycled nearly 1,600 tonnes of mobile phones and accessories in the last 22 years. It's now exploring innovative ways of using materials recovered from old mobile phones and accessories.
Australia Post now has a recycled plastic satchel range. Its partnership with the REDCycle Program means customers can drop off their used satchels for recycling at over 1,800 major supermarkets across the country.
Australians are becoming more conscious about how their shopping habits impact the environment and are increasingly seeking out businesses with strong sustainable practices.1
Many people are now choosing to purchase sustainable products from companies that align with their personal values, says Susan Mizrahi, Chief Sustainability Officer at Australia Post.
With business operations contributing to a third of Australia's 67 million tonnes of waste every year2, sustainability is now a touchstone of any business that's serious about its longevity.
"Online retailers recognise more needs to be done," Susan says. "They're not all in a position to take that step yet but what's important to keep in mind is that sustainability isn't an added expense. It's spending money differently."
One Australian business that's doing that is THE ICONIC.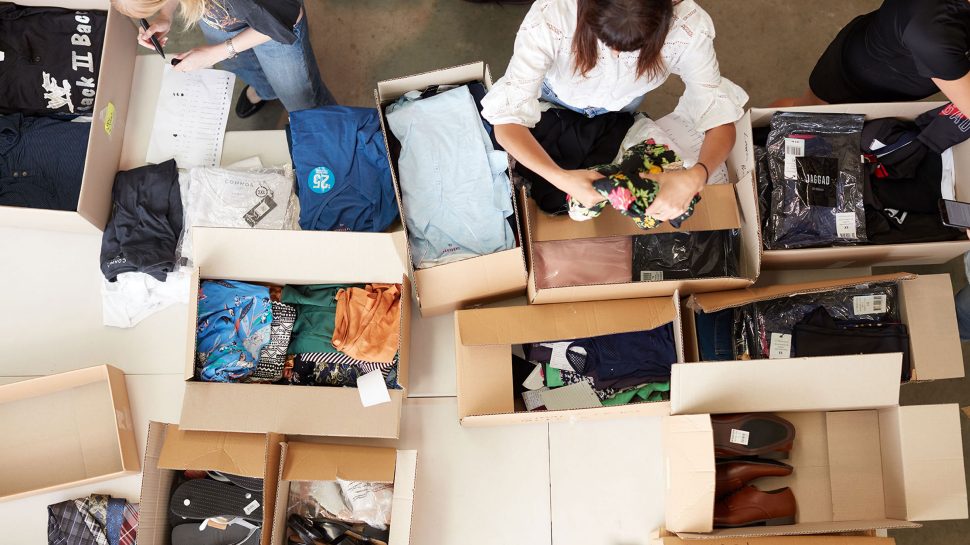 Where old clothes find a second life
Australians discard 23 kilograms of clothing per capita every year resulting in 6 tonnes of textiles and clothing in our country's landfill every 10 minutes.3 This was the driving force behind Giving Made Easy – a waste reduction initiative by THE ICONIC, Salvos Stores and Australia Post.
The model is simple – customers gather any unwanted clothes that are in good condition, pack it up in a satchel or box, download and attach a pre-paid shipping label and drop it off at a Post Office or post box to be sent to Salvos Stores.
THE ICONIC's Environment Manager, Alessia Verderio, says, "As one of Australia and New Zealand's leading online fashion and sports retailer, we're in a strong position to influence consumers' behaviour towards textile waste and spearhead new initiatives to help divert textiles from landfill."
Since launching in January this year, Giving Made Easy has received strong customer uptake and positive feedback, including requests from its New Zealand customers for a similar project there.
THE ICONIC also launched its 100% recycled content delivery satchel this year, which Alessia says meets a longstanding customer demand. But she adds that THE ICONIC's work in this space is more proactive than just responding to customer feedback.

"The more you talk about your sustainability initiatives, the better educated your customers become, and that leads to more questions. This is what we want - for customers to think about their own impact as much as they hold us accountable to ours. We all have to work together to drive lasting change."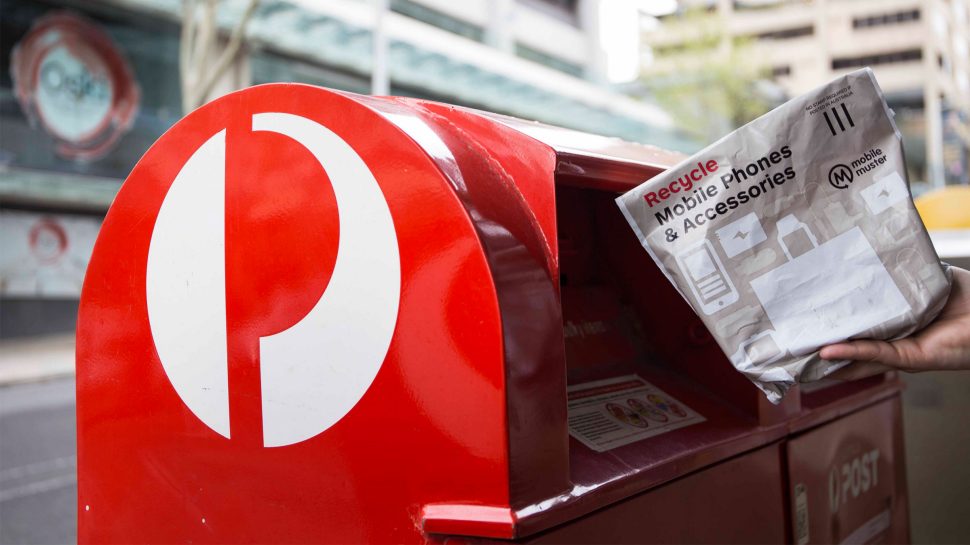 Businesses at the forefront of sustainability
THE ICONIC isn't the only Australian retailer with sustainability at the heart of its business. Coffee giant, Nespresso Australia, partnered with Australia Post to develop satchels that allow customers to collect and post back used pods for responsible processing.
Winya Indigenous Furniture focuses on the entire product lifespan and is diligent about what it produces so nothing goes to landfill. It's also the only company in Australia with a recycling program for melamine.
Then there's MobileMuster, which has spent the last 22 years collecting and recycling nearly 1,600 tonnes of mobile phones and accessories (equivalent to the weight of 250 African elephants), including 15 million handsets and batteries. Its work in raising awareness about mobile phone recycling has led to 1 in 3 Australians posting back or dropping off their old mobile phones and accessories for recycling.
Head of MobileMuster, Spyro Kalos, says the ways mobile phones are used and disposed contribute to the environmental footprint and emissions associated with production. "We estimate there are five million broken phones lying around Australian homes nationwide. And 57% of Australians don't realise they can recycle their mobile phone accessories."
"These phones are a stockpile of untapped resources that can be used to avoid future greenhouse gas emissions, save energy, protect the environment and conserve natural resources. The simple action of recycling can make a positive impact."
MobileMuster is currently exploring innovative ways of using materials recovered from old mobile phones and accessories. Spyro says they're working on using recycled plastic to produce new MobileMuster collection units designed and manufactured in Australia. The program achieves over 95% material recovery in a mobile phone through its recycling process.
Paving the way forward with sustainable packaging
In Australia, only 56% of all packaging waste is recycled.4 Most of the remaining materials end up in landfill, resulting in huge costs for our economy and environment. Many Australian businesses have already committed to reusable or recyclable packaging, or packaging made from recycled content.
At Australia Post, overhauling our packaging range is part of our commitment to the UN Sustainable Development Goals to that underpin our 2020-2022 Group Corporate Responsibility Plan (PDF 6.6MB).
In 2017, Australia Post adopted the Australian Recycling Label. We've now developed a recycled plastic satchel range to replace virgin plastics and to help reduce the impact of eCommerce growth on the environment. Our partnership with the REDCycle Program means customers can drop off their used satchels for recycling at over 1,800 drop off points nationwide.
We have also reduced carbon emissions by 25% (equivalent to taking 41,665 cars off the road), diverted 100,000 tonnes of material from landfill (equivalent to 16 Olympic sized swimming pools) and invested in on-roof solar systems on over 50 premises.
Susan says, "We have a large retail footprint and distribution network. Our customers are increasingly shopping online so we work hard to provide sustainable solutions across all our services. There is no negative trade-off between sustainability and business outcomes. There's only positive outcome on both sides."  
Sustainability in eCommerce: How Australian businesses are doing their part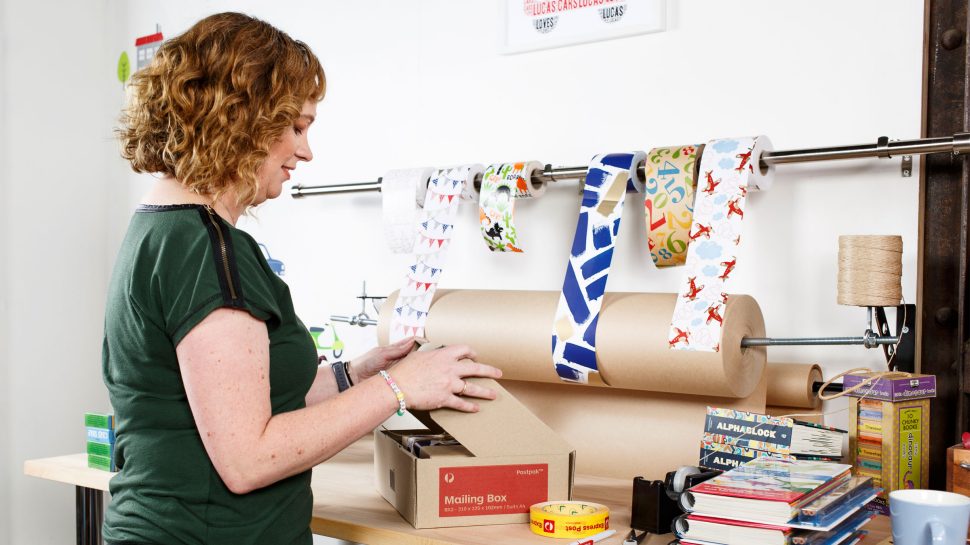 Sustainability in eCommerce: How Australian businesses are doing their part