Free returns: everything you need to know
Online fashion brand That's So Fetch trialled free returns with Australia Post to build brand loyalty. It was such a success that free returns are here to stay.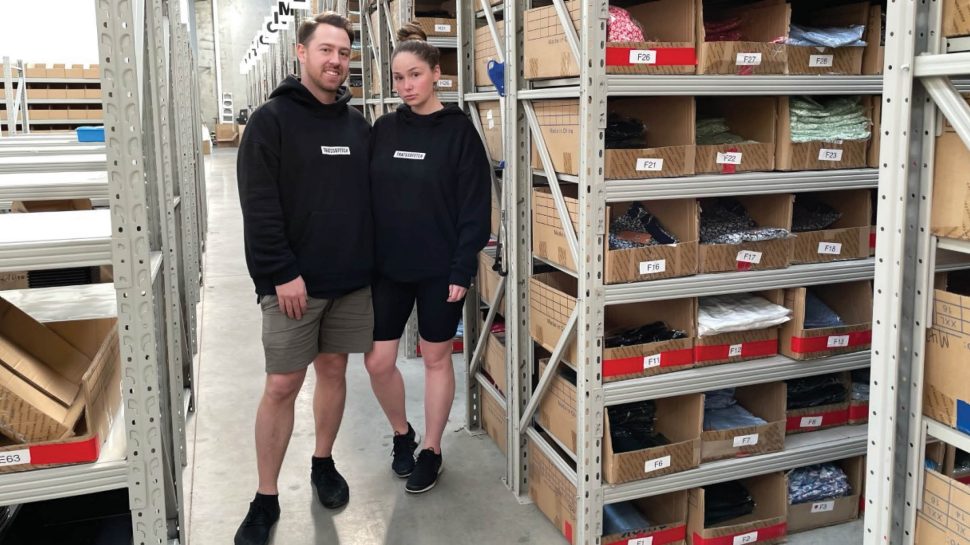 Key points
Returns are a big part of online shopping; return rates in Australia have doubled since 2019.
Since switching to free returns, average order value increased by 5-10% for That's So Fetch.
In addition, there are fewer customer queries, freeing up the team to focus on growth.
How free returns can help boost loyalty and sales
Today's savvy online shoppers aren't just on the lookout for a great find. Even at the time of purchase, they're thinking about what will happen if the item isn't quite right. In fact, Australia has the third-highest rate of returns behind the USA and UK – and, thanks to more online shopping and better merchant capabilities, return rates have doubled since 2019. Three in four Australians also say free returns are an important element of a positive returns experience1.
Fashion retailer That's So Fetch certainly saw the immediate value in offering free returns. Previously, customers paid a flat rate to return their unwanted items. It was a smooth process, but one that left their customers feeling a little disappointed. A three-month trial of free returns with Australia Post was all it took for That's So Fetch to realise the deeper value that this simple switch made to the customer experience.
"The trial gave us an opportunity to really examine the value of free returns," said Co-Founder Tim Mcfadyen. "They quickly proved their worth. We experienced a huge increase in customer satisfaction, as well as a 5-10% increase in average order value." Now, there's no looking back.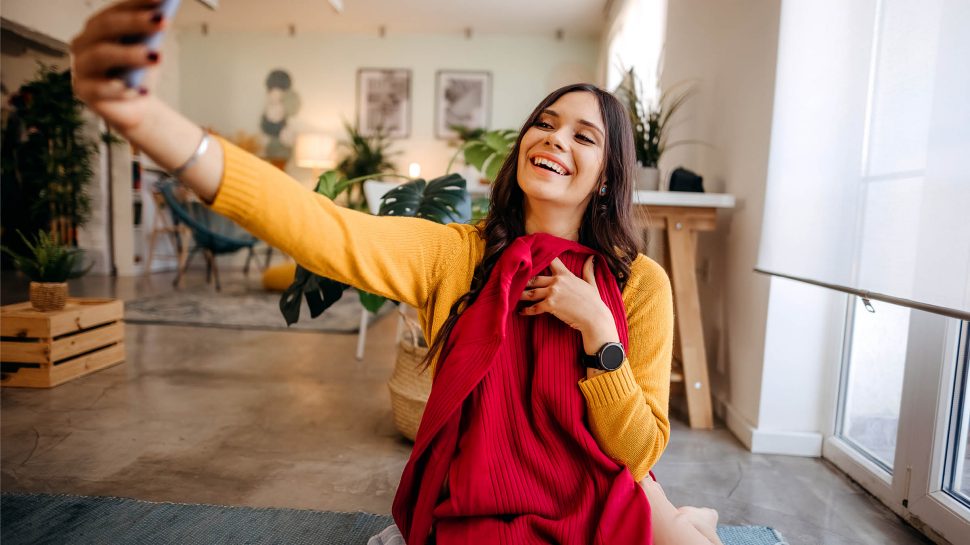 What are the options for Free Returns?
If you're looking to trial free returns with Australia Post, there are plenty of options for you and your customers, including;
1. 'Go Online' returns
Customers self-serve through a co-branded online portal to lodge their return, just like the one That's So Fetch uses. It's quick and easy to configure, and simple for customers to use.
No printer? No worries. Return labels can be printed at the Post Office or retail partner, and there are 20,000 lodgement points all over Australia, for customers to drop off their return.
To get set up, you'll need to be using Parcel Returns with Australia Post. Then register for a portal. Our Lodgement Support team will handle the onboarding and you'll receive an activation email to complete your set up and begin configuring the portal. It can be up and running in a matter of days.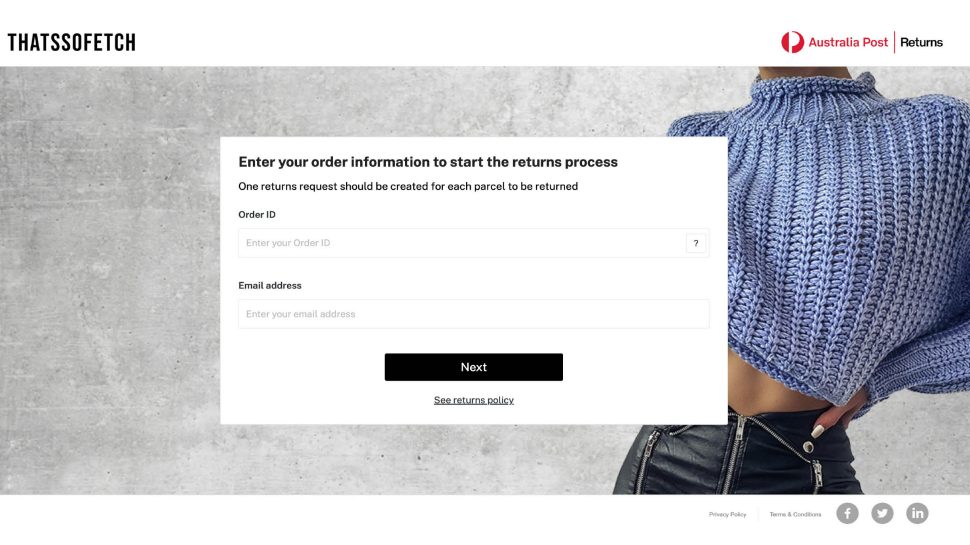 2. 'Label Provided' returns
Provide a return label inside the parcel – you'll only pay return shipping if the item is returned. If you send the item in a returnable satchel, the customer can re-seal it, apply the label and lodge – simple!
3. 'Contact You' returns
Using this method, a customer must make contact with you to initiate a return. You can email them a return label, or arrange for collection if needed. This is ideal for large, bulky or high value items.
Other Returns options
Requesting a Returns Authorisation number (RA): while this can be an effective way of deciding which change of mind returns you'll accept, it does create more work for both you and the customer, slowing the return process down. The extra barriers may be the thing they remember, when they next want to shop with you.
Return for store credit: ever considered incentivising your customers to take a store credit, rather than a refund for change of mind returns? This is the approach taken by The Iconic, with its 110% store credit policy. When returning items, customers can opt for 110% store credit instead of a refund, which keeps the future spend in-house, too.
From trial to business as usual
Following the success of the trial, That's So Fetch had no hesitation in adopting free returns, permanently. It helps them stand out in a crowded and competitive fashion market. The easy, free process is also a boost for customer loyalty. Especially considering 84% of shoppers will turn their back on a retailer after a poor returns experience2.
Behind the scenes, it's also freed up the team's time to focus on value-added customer service and growth. The volume of email queries has dropped significantly, as customers realise how easy it is to lodge their free return on the That's So Fetch returns portal.
Free returns: your competitive edge
And, out where it matters most, in the competitive world of online retail, free returns have boosted the brand's reputation – from TikTok mentions of the brand's returns policy, to word-of-mouth recommendations about how great the online shopping experience is.
"We never want a customer to think, 'Ugh, that was hard.' Our goal is to make the whole shopping experience as convenient and simple as possible – and, these days, offering free returns is a big part of this," said Tim.
"At the end of the day, if That's So Fetch and a competitor are both selling something similar, it could be the difference between buying it with us – or buying it with them."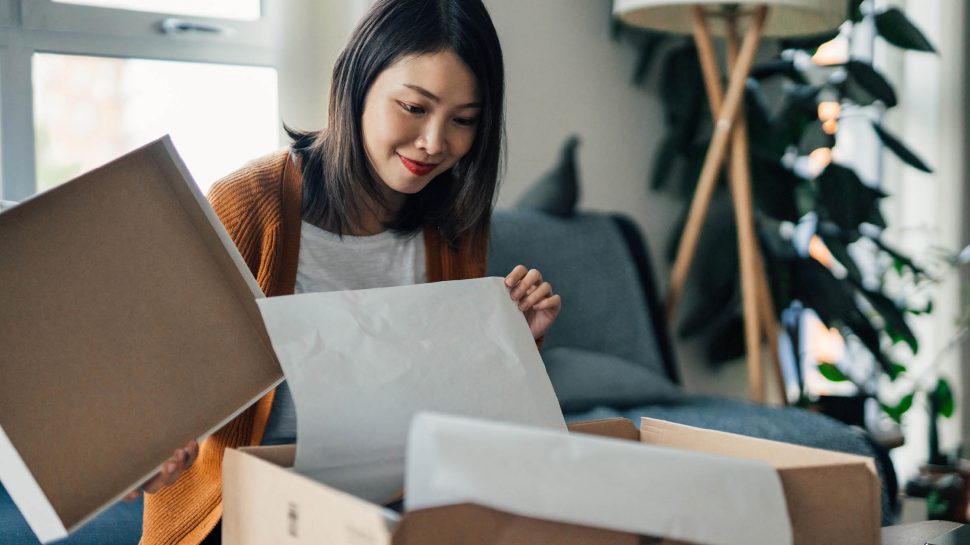 Want to save on parcel sending?
With MyPost Business, your savings grow as you move up the five savings bands.