A better way to collect parcels
The huge growth in online shopping means more parcels and packages than ever before are being sent to addresses across the country.
Most parcels get delivered during the day, when many people aren't home, creating delays and security concerns for customers. To avoid this, many use their place of work as a delivery address, resulting in congested office mailrooms.
The increasing popularity of multi-storey apartment buildings, which hinder front door delivery, also causes delays and security issues. Parcels are often transferred to Australia Post facilities for over-the-counter collection or are left in non-secure mail room facilities.
Our Parcel Lockers are an ideal solution. They can be set up in residential, retail and commercial locations, offering a convenient and secure way for customers to collect and send packages, while reducing mailroom congestion and concierge service requirements.
Parcel Lockers becoming more popular
In the 12 months to October 2019, over 3.2 million parcels were sent to Parcel Lockers – an increase of 31% year on year. Volumes continue to grow, with over 2 million parcels being delivered via Parcel Lockers in the first 6 months of 2020 alone.
There are already over 500 Parcel Lockers in Australia, and we're planning to install more. A Parcel Locker on your premises will allow your residents, employees or tenants to receive and send parcels securely and conveniently.

Why host a Parcel Locker?
Parcel Lockers are a great addition to apartment buildings, corporate offices, public transport hubs, universities, local council offices and more.
We will install and maintain the Parcel Lockers for free.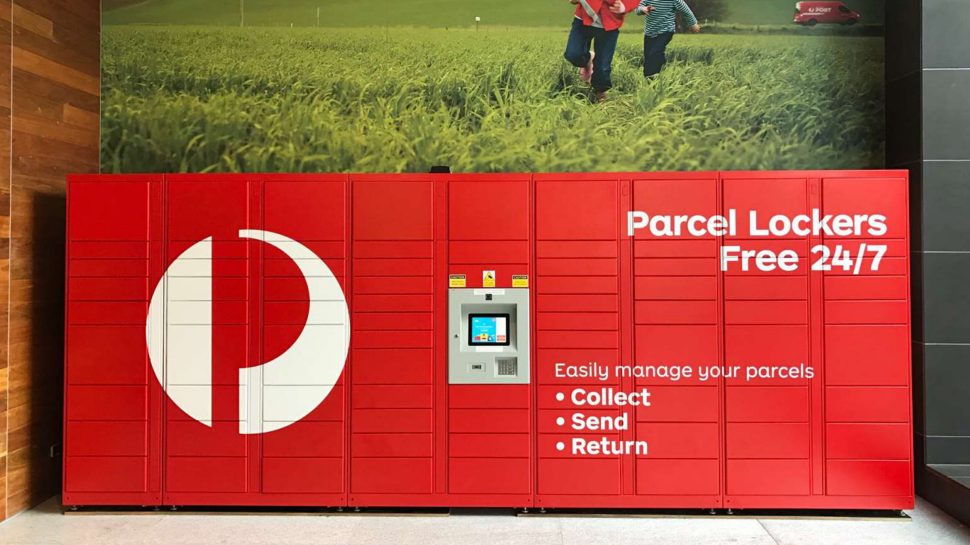 Retail centres
Increase foot traffic.
Attract new shoppers from outside your catchment area.
Gain a competitive advantage over other shopping centres.
Increase visitation by existing customers.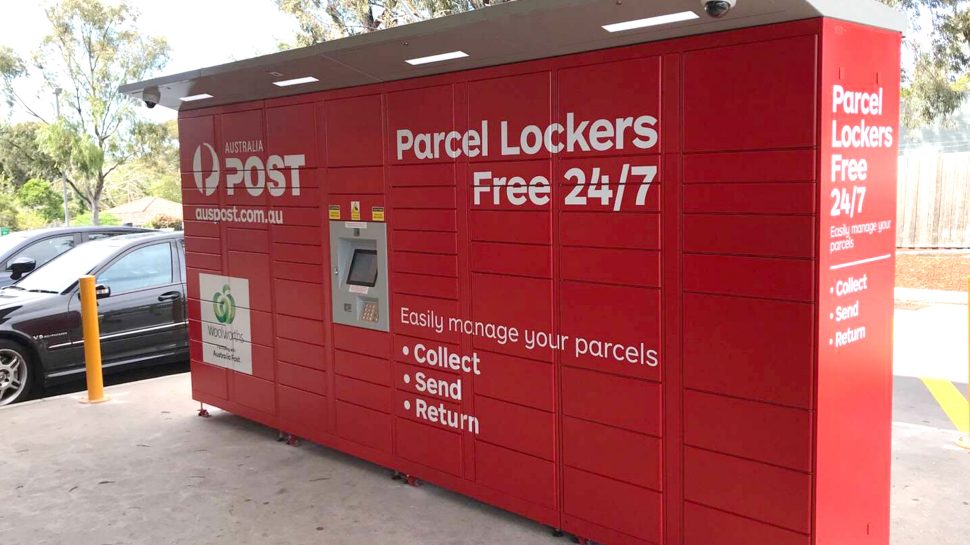 Commercial buildings
Improve delivery security for tenants and employees.
Free up your mailroom for important business deliveries.
Improve mailroom efficiency by reducing time spent obtaining signatures on delivery.
Reduce requirement for and cost of providing mailroom and concierge services.
Residential buildings
Improve delivery security for residents.
Gain a competitive advantage over other properties.
Reduce requirement for and cost of providing mailroom and concierge services.
Reduce the need for delivery agents to access secure lobby areas.
How do Parcel Lockers work?
Anyone can register to use a Parcel Locker for free.
When customers order something online, they use their unique Parcel Locker address as their delivery address.
They'll receive an email or SMS when their parcel is ready to pick up and have 48 hours to collect.
They use their unique PIN code to securely collect their parcel from the Parcel Locker.

Parcel Lockers location requirements
Your location needs to be:
accessible to the public (ideally 24/7)
close to parking to facilitate easy access for delivery operators and customers
highly visible and safe
in an area with good GSM network coverage
receiving at least 600 parcels per month
on a level and stable surface, ideally a concrete slab or slab substrate.
All you need to do is provide:
a contractual agreement from the landlord to lease space to Australia Post
publicly available space large enough for a standard size locker (4760mm wide, 2390mm high and 700mm deep), plus 1500mm clear space to the front of a completed installation. Non-standard locations may also be considered, depending on site specific considerations.
permission to promote your Parcel Locker location on our website and other marketing communications
We will:
survey the location
plan and schedule all activities required to install and activate the Parcel Locker
cover reasonable site preparation costs
install the Parcel Lockers at no cost to the host
service and maintain the lockers at no cost to the host
make a contribution towards electricity costs if connection to a power supply is required
produce and distribute marketing materials showing how parcel lockers work.