You can use your own packaging with Australia Post – here's how
Can you use your own packaging with Australia Post? Yes! Here are the guidelines to follow that will make your delivery stand out from the crowd.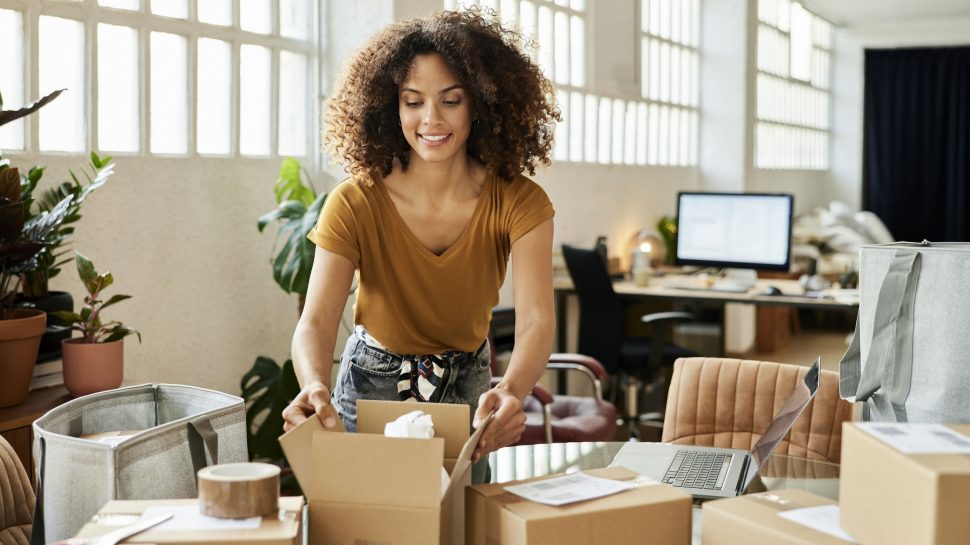 Key points
Create a memorable unboxing experience for your customers by carefully considering your packaging.
You can use your own packaging when sending through Australia Post, as long as you follow our packaging guidelines.
There are some great ways to make your brand stand out, even if you're on a budget.
Trend alert: unboxing that highlights your brand
When you delight your customers, they love to share how happy they are. The hype around unboxing videos is proof of this. People love watching other shoppers unpack parcels to reveal the goodies within – so much so that over 90,000 people type 'unboxing' into YouTube each month, with some videos clocking up over 10 million views.
What's the first thing people see when they watch an unboxing video? Your branding.
Your choice of packaging can have a powerful impact on your customers' impressions of your brand. Get it right, and they'll be in awe before they've even unwrapped their purchase. This is why you might choose to use unique packaging that makes your brand stand out.
Budget friendly packaging ideas for new businesses
Regular packaging options – like our plain packaging range – are a great option when you're starting out. They're affordable and you can be confident they're designed to move through the Australia Post network quickly and efficiently.
If you're a new business or on a budget that doesn't allow for creating your own packaging, you can still make your brand stand out:
Try adding a branded sticker to the box or satchel for a budget-friendly way to promote your business.
Consider slipping in a hand-written note or a helpful set of care instructions, or even an unexpected treat for the customer.
To create a memorable unboxing experience for your customers, don't forget to pay attention to the internal packaging, too. You could wrap your products in tissue paper, using a colour that matches your brand. Using eco-friendly filler like crinkle paper or custom-designed moulded pulp to securely house products inside will also make a great impression.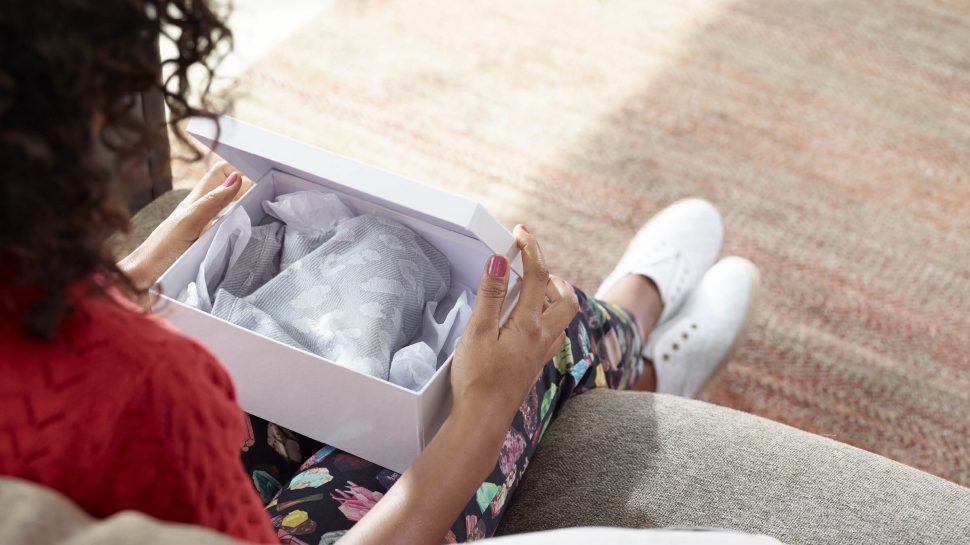 Take your parcels to the next level with custom packaging
Many companies today also BYO their external packaging. To find a good packaging partner for your business, it starts with research. Gather quotes and samples from suppliers or check out reviews or ask other business owners for recommendations. You'll want to find out what your packaging is made from (e.g. does it include recycled materials?), where it's made, what the MOQ (minimum order quantities) are and ideally, you'll want a responsive supplier who'll be there for you as your business grows.
Don't forget to add Australia Post to your list of potential packaging suppliers. Our custom packaging range is easy to personalise, can be ordered online and shipped to you in just a few weeks.
Top tips when using your own packaging
While using your own packaging is a great opportunity to show off your beautiful branding, it's important to keep a few things in mind when planning the size, shape and design of your boxes or satchels. Here's how to make sure your packaging suits Australia Post requirements:
Think about your parcel packaging size and capacity. Australia Post can't accept parcels over 105cm, and the maximum physical parcel weight is 22kg for Domestic deliveries.
For satchels, place your label in the middle of the satchel on a flat surface and avoid overfilling.
Opt for matte packaging with bright or light colours. Sorting machines can find shiny or dark packaging hard to read.
Try to avoid glossy or slippery packaging, because parcels can slip off conveyor belts.
Labels need to be printed with black ink on matte white paper, with the barcode clear and visible. Labels shouldn't be wrapped over edges or seams or covered by tape. This helps ensure your parcels arrive at their destination as quickly as possible.
Ensure your packaging is a snug fit for the item you're sending, particularly for international deliveries where plane cargo space is limited.
Choose sustainable packaging that can be reused or recycled after it reaches its destination.
When you're getting started, make sure to read our size and weight guidelines. And for more tips, refer to our article on the dos and don'ts of sending packages in the mail.

Want to save money on parcel sending?

The more you send with MyPost Business, the more you save. In fact, you can save up to 40% off domestic parcels and up to 35% on international parcels.