Returns 101: your guide to eCommerce returns
The period after Christmas and the peak online shopping season is always a bumper time for returns. But having an eCommerce returns strategy should be on your agenda year-round. Here, we explore the latest data and how to set up your own return policy.

Key points
A quarter of customers returned an online purchase in the last 12 months. 
Having a straightforward returns process should be part of your eCommerce strategy.
Free returns can help you stand out from the crowd in a competitive eCommerce market.

Why eCommerce Returns Matter
Having a smooth and efficient eCommerce returns process is crucial for online retailers. It can improve the customer experience, encourage loyalty and it could be the thing that sets you apart from your competitors. 
Here, we dive into the different aspects of managing eCommerce returns, from understanding what's driving shoppers to make returns, how they prefer to do it and the different options available with Australia Post. 
The State of eCommerce returns
Recent data1 reveals:
In the last 12 months, 26% of shoppers made a return – underscoring the significance of a streamlined return process.
Younger shoppers are more likely to return items: this number jumps to 39% when looking at shopping habits of 18 to 39-year-olds.
Customers who purchased clothing, cosmetics, jewellery, fashion accessories and toys are most likely to return items. 
Why do shoppers return items?
Understanding why customers make a return can offer some insight or potential improvements for your procedures.  
Unsurprisingly, the top reason is that it didn't fit well (47% of returns), which highlights the importance of having detailed descriptions, images and sizing info available. 28% of shoppers returned items due to them being faulty/incorrect – which puts quality control and accurate order fulfillment under the microscope. And just 9% of shoppers are using the 'multi-size strategy'; buying several sizes of the same item at once, returning the ones they don't need. 
The good news is, shoppers aren't having a hard time making a return. In fact, 81% of people say they found their last return to be easy. However, having to pay for return shipping, an inconvenient drop-off, uncertainty over packaging or delays in receiving a refund are all reasons they give for a less-than-ideal return. 
By addressing these complications and offering solutions like pre-printed return labels or satchels, convenient drop-off locations or transparent refund policies, retailers can offer the best experience possible to customers.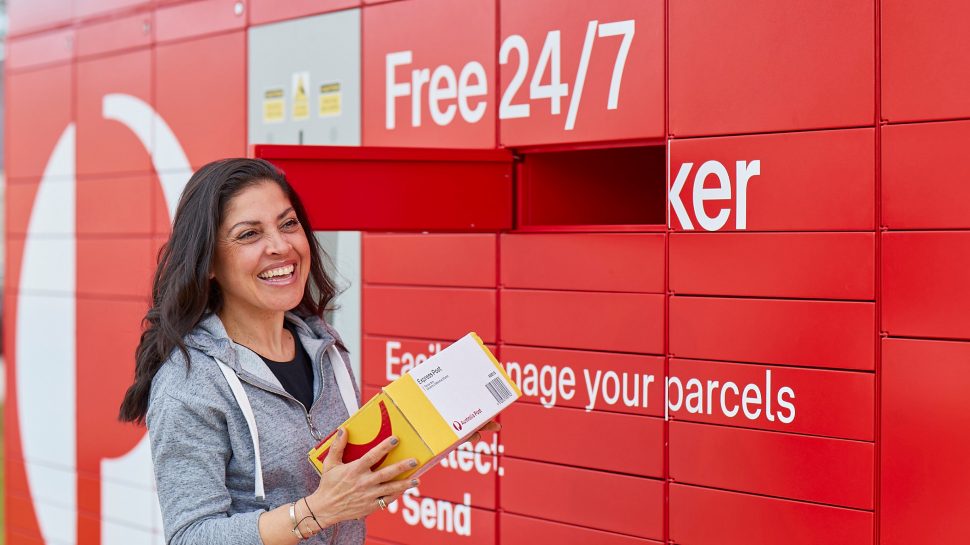 Returns build trust and repeat business
There are several benefits to getting the process right, including:
Customer satisfaction: a seamless return elevates the customer experience, fostering trust and loyalty.
Positive brand reputation: in the competitive eCommerce landscape, word of mouth matters - and a string of bad reviews could be make or break. Customers are much more likely to recommend a retailer they've had a frictionless experience with - from start to finish - including returns. 
Repeat business: by the same logic, satisfied customers are more likely to make repeat purchases, boosting revenue and customer lifetime value.
Competitive edge: offering easy - and even better, free returns can provide a competitive advantage. 
A source of data: analysing your returns can offer valuable insight into inventory management, sizing, product descriptions and more, leading to better business decisions.
eCommerce returns management
Looking to implement a returns policy for your own online store? Australia Post has a range of options available. 
MyPost Business customers can easily create returns in the platform. Just search for the original transaction, create a return label to share with your customer and proceed to payment. You'll need to consider whether you cover the cost of returns or pass it onto the shopper (usually by debiting it from the refund amount).
MyPost Business flat rate satchels are also available which make returns even easier. With a second adhesive strip, they can be re-used when a customer wants to return an item to you. 
For Parcel Contract customers, you'll be able to create and personalise your own co-branded portal using Easy Returns. With the portal, you can offer simple, free, self-service returns, with no need for a printer and the convenience of 20,000+ drop off locations, including Post Offices, Parcel Lockers and street posting boxes. 
Other alternatives are 'Label Provided' returns – you include the label but only pay return shipping if an item is returned to you, or 'Contact Us' returns – where the customer has to reach out to initiate a return (often used for high value or bulky items). 
And offering free returns is a great way to get build brand loyalty – it's even helped retailers like That's So Fetch gain a competitive edge - and increase basket sizes! 
It's clear mastering the art of eCommerce returns is a must-have for your online store. Time to review and optimise your returns process today.  
Selling online? We're making eCommerce easy

Learn how MyPost Business can help you save time and money on parcel sending.