Cashback for eCommerce businesses: the pros and cons
Cashback apps and websites have grown in popularity with shoppers and retailers. We look at the pros and cons of cashback apps for eCommerce businesses.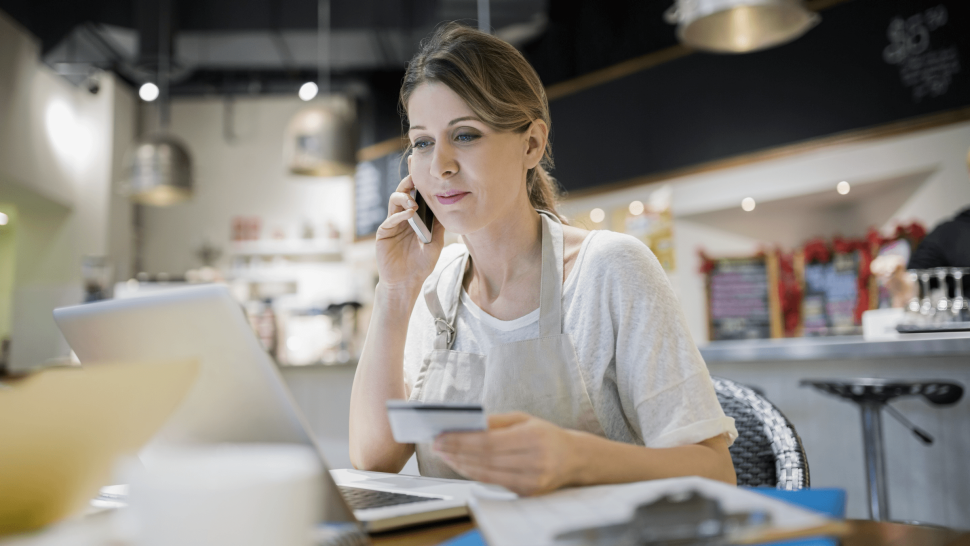 Cashback apps are popular with many shoppers and may be a good fit with your eCommerce strategy.

Key points
Cashback apps have increased in popularity alongside the rapid growth in online shopping through the pandemic years.
The benefits of partnering with cashback apps include building customer loyalty, attracting younger shoppers and creating a new marketing channel.
There are some potential cons to partnering with cashback apps, including the costs involved, a lack of fit with your eCommerce strategy and joining a highly competitive space.
The cost of living is rising and many people are looking for ways to save money. Enter cashback apps, an eCommerce innovation that has increased in popularity thanks to the rapid growth in online shopping through the pandemic years.
It's an appealing concept for shoppers – millions of Australians now have cashback accounts1 – so let's take a look at the pros and cons.
How does cashback work?
The idea is simple: shoppers make a purchase and get some of their money back.
This works when people shop with a retailer who's linked with their cashback account. For example, online fashion store The Iconic is linked with Cashback Club and ShopBack, so a shopper can create an account with one of these cashback businesses and make a purchase at The Iconic – via the cashback app or website – to have a portion of their spending returned.
Apps and websites that are popular in Australia include Cashrewards, ShopBack, Kickback, Cashback Club, Boost Your Super and Super-Rewards.
Some of the cashback offerings provide shoppers with a percentage of the purchase cost back into their bank account, while others direct the money into the shopper's superannuation fund. The percentage that's offered varies, typically ranging from 2% to 10% and is usually paid to the customer between 7-120 days.
Retailers who have partnered with cashback apps cover a range of industries, including fashion, food, beauty, tech, appliances, insurance, travel and many more.
How your business could benefit from partnering with a cashback app
Many businesses have reported seeing good results from partnering with cashback apps and websites, in terms of customer spend and having shoppers return. While it's not a one-size-fits-all solution, there are some benefits that may make it a good addition to your eCommerce strategy.
Build customer loyalty. Customer loyalty has never been more important and offering cash rewards can help to build this. Cashback has shaken up loyalty program strategies in eCommerce and is the loyalty offering with the strongest growth through the pandemic years2. Many shoppers see the immediate value of receiving money back as a better way to be rewarded than with slower points systems3  and often respond with loyalty to retailers that are partnered with cashback apps.
Attract shoppers who are likely to return. Shoppers say they return to cashback sites to make more purchases and that their purchases increase in value when they go back4. This means that the people who purchase from you via a cashback app may be high value customers over the long-term.
Be found by more shoppers. Shoppers might find you within the app or website and click through to purchase – after all, if they're in a cashback app then they're most likely ready to make a purchase. In this sense, signing up to a cashback site is like paying a commission to a new marketing channel.
You choose your offer. The amount of cashback you can offer is up to you, so you have control over how much is being taken off the purchase price. This is important in ensuring you still make a profit.
Attract younger shoppers. Cashback apps are most popular with younger generations of shoppers5, so if this is a demographic you're keen to attract then partnering with a cashback app could be a good fit.
The possible downsides to partnering with a cashback app
As with any business decision, it's important to consider the potential cons when adding a new tool to your eCommerce strategy. There are some aspects of partnering with cashback apps and sites that may mean this isn't the right move for your business.
It costs your business more than the cashback offer. Each cashback app takes a commission from the retailer for every sale made through their website or app. This means it will cost your business an additional percentage; none of the cashback sites disclose this fee publicly so be careful to do your research before signing up.
It's a highly competitive space. With thousands of retailers partnering with the cashback apps, including many large retailers that can provide high cashback offers, it's possible that smaller businesses can get lost among the crowd.
Higher cashback offers stand out. While smaller percentages are the most commonly offered in cashback apps and sites, the retailers that offer the higher amounts can stand out more. Some cashback sites actually rank the highest percentages higher in their search results. If you can't offer those large percentages, you may not be promoted well within the app or website.
Discounts may not suit your strategy. Before signing up with any cashback apps, it's important to consider your business strategy. If providing cash discounts isn't the best way for you to provide value, then it's not the right idea for you. This could also be a good chance to review your loyalty strategy: a cashback app may not be a good fit with your business or it could be a good addition to your strategy.

Selling online? We're making eCommerce easy

Explore the latest eCommerce trends and data insights in our annual Online Shopping Report.