Social selling and social commerce: what's the difference?
Key points
Consumers are making purchases via a brand's social media profile
Social commerce is growing three times faster than traditional eCommerce
Scroll, tap, buy in just a few clicks  

Getting social with your customers 
Social selling and social commerce aren't new tools in the eCommerce playbook, but they are gaining popularity. So, what's the main difference between the two? 
While social selling refers to using social media platforms to market your brand (potentially indirectly resulting in sales), social commerce is the more direct approach; creating marketplaces within your social platforms to sell to consumers. Embedding these online storefronts within your profile makes it easier than ever for your customers to find, love and purchase your products. 
Worldwide, over 4.5 billion people are using social media, a number that is increasing at a rate of more than 1 million new users every day.2 With uptake this high, it makes sense that businesses are looking at social platforms as places to sell, not just engage.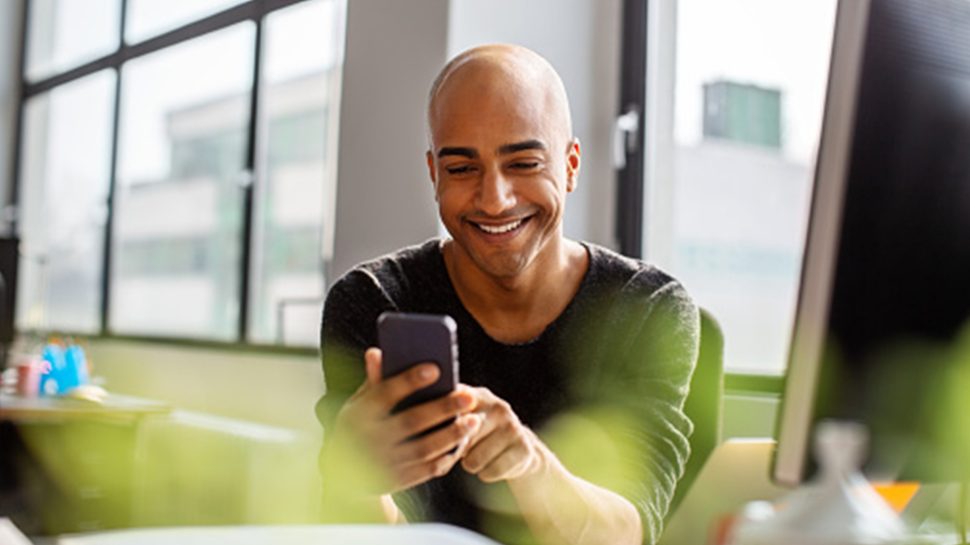 What does the research show? 
Globally, the social commerce industry is expected to grow three times as fast as traditional eCommerce, to reach $1.6 trillion AUD by 2025.3 Growth is expected to be fastest among Gen Z and Millennial users; those currently aged in their 20s to 30s. 
Consumers in Australia are already embracing this way of shopping. In the last 12 months, one in six adults say they've purchased a product from a social media platform, but this number jumps up to one in four among women aged 18 to 39. Facebook was the most popular platform for purchasing, followed by Instagram then TikTok, and of those who are buying socially – they're doing it on 1.5 platforms on average.4 
Today's consumers are conducting their pre-purchase research on social media, at the same time as scrolling through updates from friends, celebs and brands they follow. 
The benefits of social commerce are many, but centre on convenience. It is easy, targeted and instant. "You can just click and buy", "I get (product) recommendations and don't have to screen the entire website", and "things just pop up and grab my attention", are some other reasons given for embracing this way of buying.4 
So, how does a brand utilise social commerce to reach a wider net of customers online? 
1. Audit your existing platforms
Take a look at which social media platforms drive the most engagement for your business. Is your shopper highly active on TikTok, Facebook, YouTube, Pinterest or Instagram? In Australia, Facebook continues to have the highest penetration of users, and offers an option to add Shops to Business pages, as too does Instagram. Think of a Facebook or Instagram Shop as your product catalogue within your chosen platform, which customers can directly browse and purchase from. 
This is the approach taken by the leading Australian footwear and apparel retailer and distributor, Accent Group:  
"We've already rolled Instagram shops out for 15 of our brands, and will continue to explore this further," says Kasie Heathcote, Group General Manager – Digital & Loyalty, The Accent Group. The sales potential using this platform is clear. "We've seen revenue from Instagram shopping grow 123% year on year from FY20 to 21," she says.
2. Integrate seamlessly   
Once your social media 'shop' has been created, you can upload products to build a catalogue, and tag products within a post, story or ad by adding a shoppable tag. 
Generally, your brand will need to have a Business account to do this. The process for adding shoppable tags within Instagram is simple: 
1. Add your photo and caption.
2. Click 'Tap Products' from the share screen.
3. Tap the product in your image that you want to tag and enter the product name in the search box, which will bring up your store's catalogue. Simply select it, click 'Done'.
4. Now you're ready to share your shoppable post.  
When incorporating these into your content strategy, ensure they align seamlessly with other posts on your page. For online beauty retailer My Glow 2, this means showing their product in situ with other items that fit their customers' lifestyle. 
"Our products are all about creating and enjoying rituals, so we like to place our product alongside lifestyle goods that we know our customers are also purchasing, to show how they can create simple rituals and enjoy the products together," says Director Catie O'Neill. 
3. Convenience matters
Social commerce makes shopping easy, by integrating products for consumers to buy directly into their social media feed. By adding shoppable tags when uploading your posts or ads to Facebook, Instagram or TikTok, customers can see a product within a post, tap to view it, and be taken straight to the product page on your website to make a purchase – all within a few clicks. 
This is becoming even simpler in some countries already, with Instagram rolling out an in-app checkout option for some retailers in the US – meaning users won't need to leave the platform at all to make a purchase. 
4. Offer social proof
Reviews, ratings and testimonials could all help get a sale over the line. These play a particularly important role when speaking to younger demographics. Be sure to weave these into your posts wherever possible. One of the easiest ways is by sharing user generated content; posts from your own community featuring your products accompanied by genuine reasons they love them. 
5. Consider user experience 
With social commerce giving customers a shortcut to checkout, user journeys may differ. While some shoppers may take the time to view your shipping and return policies, brand information and product education before clicking 'Buy Now', others may not. Tailor follow-up communications carefully, to ensure shoppers always receive all the necessary info. This will lead to better experiences all-round. 

The growth of social commerce is just one trend to consider as your brand moves forward on its eCommerce journey.
Find out about the other five eCommerce trends to watch in 2022.