Plan early for eCommerce peak season success: our checklist
Early planning goes a long way towards helping you handle a big spike during the holiday shopping season. Here's a checklist for eCommerce businesses from seasoned Australian online retailers on preparing for peak season success.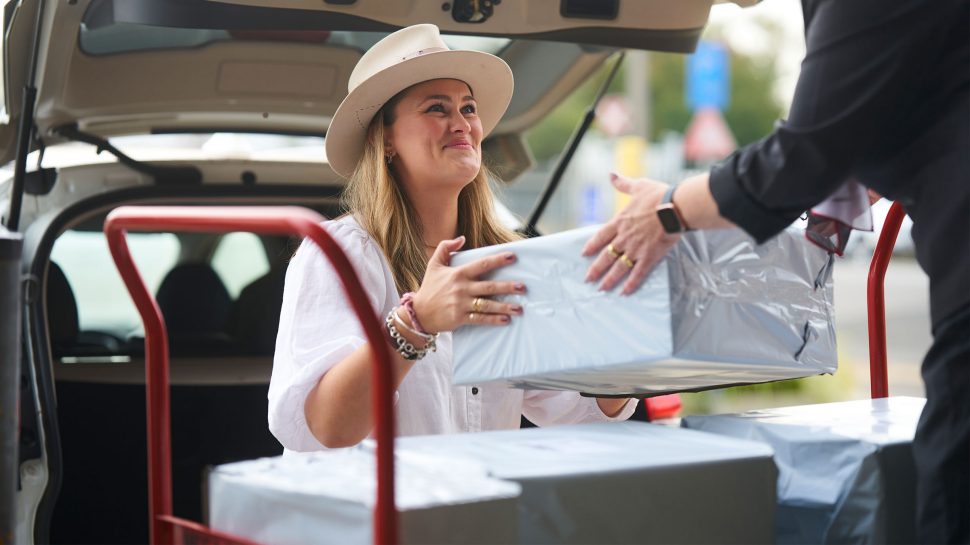 Key points
Begin planning for peak sales periods at least three months in advance
Pre-planning helps shore up supply chain resilience and strengthens your systems to cope with increased traffic
Take the time now to polish up your returns policy, packaging procedures and delivery methods

Plan for eCommerce peak season months in advance
The peak sales period can be a hectic time for eCommerce retailers. Orders are flying out the door. Website traffic's up. Customer enquiries are coming at you left, right, and centre. How well your team handles the pressure can depend on what happens months beforehand. 
Planning for eCommerce peak season—which starts around the Black Friday and Cyber Monday sales and continues through to Christmas—should begin in July.
By starting then, not only will you have more headspace to tick off all the important elements of your online retail strategy, but you'll also have more time to build the right relationships with your suppliers and fulfilment partners.
So what do you need to do today to prepare for peak season? Here's our checklist for eCommerce businesses, including helpful tips and insights from Australian retailers The Gourmet Pantry and Antidote Essentials.
1. Plan your sales strategy
It's one thing to say you'll offer 20% off storewide. It's another to develop a sales strategy that rewards loyal customers or offers a unique point of difference that helps you stand out from your competitors. Think about what 'sale' means to your business and how you'll deliver it. 
Think about what 'sale' means to your business and how you'll deliver it. For example, The Gourmet Pantry begins planning for Christmas in January. 
"We review our sales data from the previous 12 months to set our coming year's objectives. The critical areas are product sales and trends, peak trading periods, price points and margins, and what worked and what didn't work from our marketing mix," says Managing Director, Andrew Richards.
"Based on this review, we lay out our strategy and use previous sales data to accurately forecast purchases required to achieve our objectives." 

2. Build a resilient supply chain 
With your strategy in hand, it's time to turn your attention to your supply chain. As many retailers will have learned during the past few years, supply chain issues can have a huge impact on your business. Shoring up supply chain resilience helps and if you're not sure where your business stands, take this supply chain fitness check.
For Paul Coghlan, one of Antidote Essentials' founders, supply chain planning starts about three months ahead of the peak season. "We use a number of suppliers for our ingredients and packaging, and although we use local suppliers, there's always the chance that an item will be out of stock. For instance, if a supplier is out of one ingredient, this could have a massive impact across a number of our products," he says.
Having alternate suppliers available or using a multi-sourcing strategy will put your brand or business in a better position if one of your key ingredients is suddenly unavailable.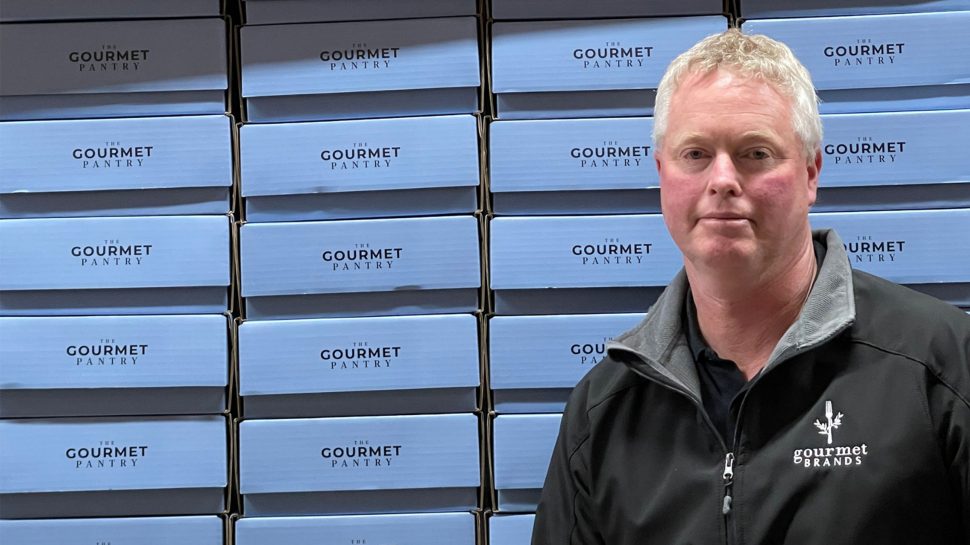 3. Perfect your pick-and-pack procedure

During peak periods, your warehouse needs to run like a well-oiled machine. Take stock of what works and what doesn't and put plans in place to fix any potential eCommerce challenges. For example, there may be a bottleneck in one area of your warehouse that makes it harder for certain products to get out the door. 
In peak trading times, The Gourmet Pantry offers a selection of over 500 gourmet food products and 70 different hampers. "There are some critical elements to ensure that everything runs smoothly and every order gets dispatched in a timely manner," says Andrew.
"Our warehouse layout is custom designed for optimal efficiency. We have one warehouse purely focused on hamper construction, with tight systems in place. We've also made a substantial investment in technology and automation to ensure very fast and accurate pick and pack."

4. Stock up on packaging supplies 
From boxes to filler to labels, you'll need plenty of packaging to get you through. Review last year's sales and make realistic packaging projections for the upcoming peak, plus build in some buffer to ensure you're never left without important supplies. 
Consider lead times on custom packaging too—keeping in mind these might blow out during eCommerce peak season, making it even harder to replenish your supplies. 
With green commerce being one of the hottest trends for 2023—and with over half (58%) of shoppers saying recyclable packaging is their biggest sustainability consideration when shopping online—now is a great time to think about how you can make your packaging more sustainable. 
Not sure what you need when it comes to packaging supplies? Get some great tips on packaging your online orders like a pro. 
5. Get set to promote your offers
To succeed in the holiday shopping season, you need to let your customers know all about your offers. This means getting your website ready (consider adding banners, home page takeovers or how you'll update pricing during sales), preparing your ads and social media posts, setting up email marketing and thinking about OOH or video ads if the budget allows. 
All this content creation takes time, and with all the noise out there during the sales you'll want to think creatively about how you can make your brand stand out.  
6. Triple-check forecasting, staffing, and inventory 

As the end of the year draws closer, make sure you've got the right number of staff on hand to help, and ensure your inventory management system is in good order. 
The team at Antidote Essentials, for example, is fastidious about inventory management. Paul says, "We keep accurate records of our inventory and packaging all year round. This helps inform our planning for sales events."
At The Gourmet Pantry, packing Christmas hampers begins in June, giving the team plenty of time to monitor and adjust inventory. "Our Supply and Logistics team meet each week to carefully plan what components are required when based on when each type of gift hamper will be constructed," says Andrew.
And when it comes to staffing, they've got it covered. "During the peak trading months of November and December, we are lucky to be able to draw on the same pool of casual staff each year. They know how our system operates and this minimises any error rates." 

7. Iron out any wrinkles in your returns process
Take a good look at your returns policy and make sure it meets the latest consumer expectations. One-third (34%) of today's shoppers expect free returns, while 23% expect the returns process to be clear and simple. And many will scrutinise your returns policy before buying—with six in 10 shoppers saying it influences whether they buy from a brand.1
In hindsight, 75% of eCommerce businesses with a returns policy wished they'd made some changes to it over the 2022 Christmas period.2 With months to go before the festive season, you've got plenty of time to polish up your returns policy to ensure it delivers on what customers want. For tips and ideas, check out this guide to making returns easy.
8. Strike for first time delivery 
Talk to your delivery partner about what you can do to improve your first-time delivery rate. For example, you may want to consider offering more alternative delivery options, such as delivery to a Parcel Locker, Post Office or a Click and Collect service.
Also, listen to what your customers want and need when it comes to delivery options. Most online shoppers (91%) track online deliveries, regardless of their location or how frequently they shop.3 Make sure you make it easy for them to track their parcels. 
One in three online shoppers use Australia Post channels to access tracking updates—the Australia Post App being the most popular—which is ahead of retailer-owned tracking channels."3
The team at Australia Post has been instrumental in helping us set up the dispatch and fulfilment portions of our business. They've helped us find the best options suited to us and our customers," says Paul. 
"Without this initial set-up and ongoing assistance we wouldn't be able to fulfil our orders in a cost-effective way. The Australia Post App and MyPost Business work seamlessly with our website too." 
Andrew agrees, saying, "Partnering with a reliable delivery service like Australia Post is critical. During the peak trading period, Australia Post trucks will pick up from us twice per day—meaning that as soon as the orders are packed, they are on the journey to the end recipient as fast as possible."

Don't forget, how you package your parcels can make a big difference to how quickly they're delivered. Brush up on parcel preparation so you're packing like a pro before the peak season.
9. Get peace of mind with Extra Cover
From artworks to electrical goods, more shoppers are buying higher-value items online nowadays. Adding Extra Cover when you ship their purchases gives you the benefit of safety, security, and peace of mind. And if you're an eParcel customer, you'll have access to sign up to Transit Cover, which is a more cost-effective option that offers similar coverage.
Smarter sending tools for your eCommerce business

Thousands of eCommerce businesses rely on MyPost Business to save time and money when sending. Sign up for free and start sending smarter today.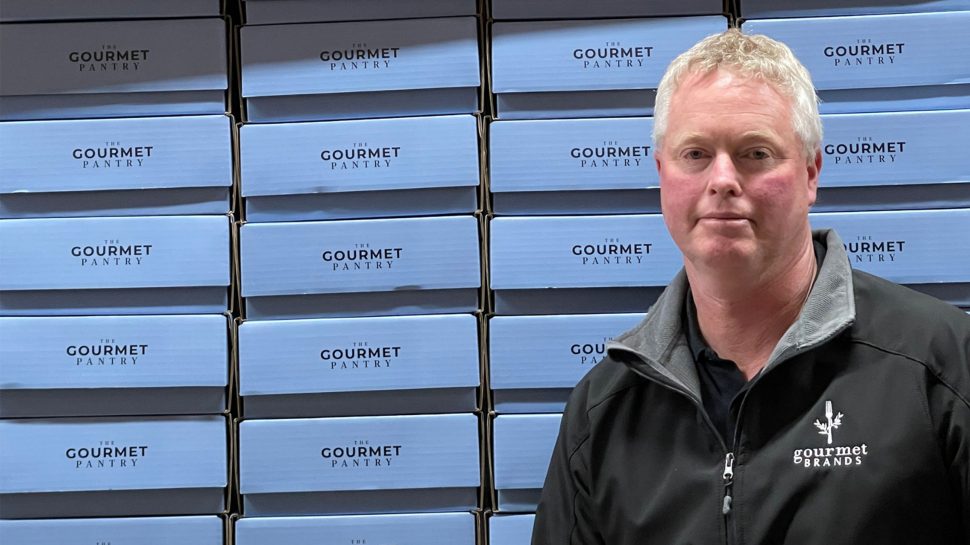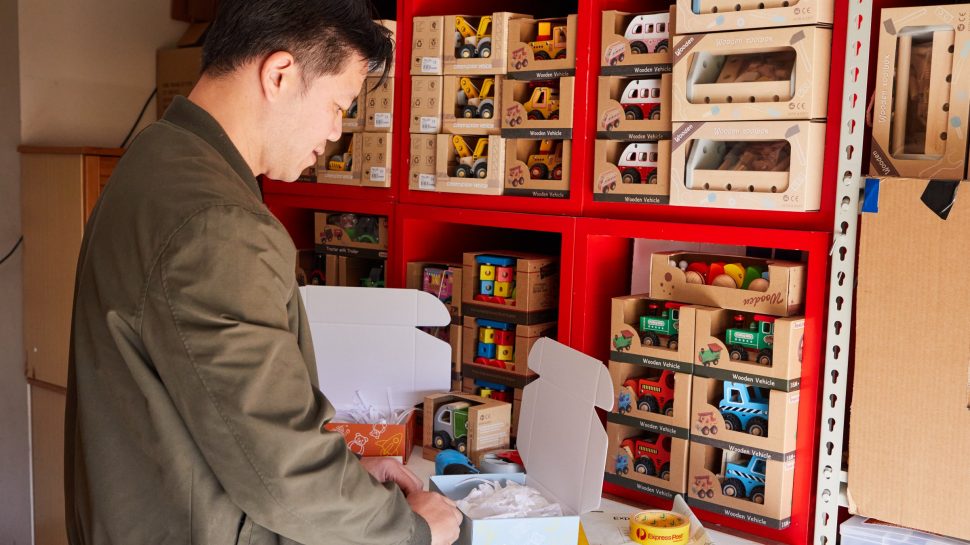 Guide to keeping deliveries on track during eCommerce peaks