The next wave of tech powering Australia's digital economy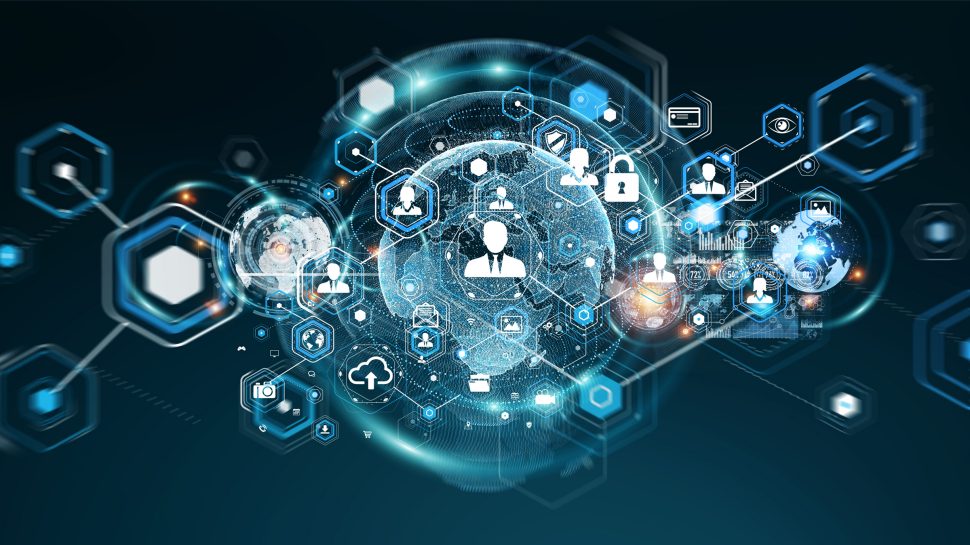 You wake, and ask your Google Home what the weather will be today. It reminds you that you have three parcels due for delivery today, and asks whether you'd like them redirected to your office. While making breakfast, you realise you're almost out of milk. No problem, you just ask Google to add it to your supermarket delivery. Later that day, an identity-verified contractor uses a one-time app code to unlock your front door, and put your shopping straight into the kitchen (and the milk in the fridge).
Welcome to the very near future where our virtual assistants run our lives as 'digital butlers', and we use our connected devices to manage everything from home security and energy usage to making an insurance claim.
"Voice and the Internet of Things will vastly change delivery and service experiences over the next five years," says Ben Franzi, General Manager Parcel & Express Services, Product & Innovation. "Our kids probably won't need to learn to type – everything will be voice oriented."
This already includes online shopping. "You might say, 'Alexa, show me the three latest BOSE headphones, and tell me which one gives me the best sound quality,'" says Franzi. "Then Alexa can order your preference for you – all through voice."
So what's already happening in this next phase of our digital economy?
What's next in Australia's digital economy?
Our insight paper looks at the key trends in eCommerce and service transactions, and how organisations can meet changing customer expectations with the next wave of technology.
Virtual teams, at your service
"The concept of chat is very important, with virtual sales assistants personalising the experience as well as providing real-time query resolution," says Franzi. "This can help you create a physical in-store experience in a digital environment – cost effectively."
According to Gartner, 25 per cent of customer service operations will use virtual customer assistants by 2020 – and Australia's major banks are already on board.
From home loan questions to banking transactions, they've already deployed chatbots to solve hundreds of common queries. Australian start-up Flamingo has partnered with AMP and CUA, deploying chatbot Rosie to guide customers through complex financial or insurance decisions, while North Face uses IBM Watson's technology to guide customers through their performance apparel purchase.
Virtual assistants are also already part of government services. The ATO's Alex is now able to deal with complex issues once reserved for human resolution. DHS is currently developing Nadia, to support customers and staff through the NDIS, bringing a combination of cognitive intelligence, sentiment analysis and natural language processing.
Welcome to conversational commerce
As the examples above show, voice is changing the way we research, compare and buy products or interact with service providers by converging developments in voice recognition, natural language processing and cloud-based intelligence.
Research from JWT and Mindshare found 76 per cent of all regular voice assistant users say; "using voice technology feels really natural now and I don't even think about it."
Personality matters when it comes to brands using voice and chat, as neuroscience research indicates a deeper emotional connection when you speak with a brand. For example, Domino's AI-driven platform DRU Assist enables you to order a pizza by any combination of speech or text, and provides a naturally cheeky response.
Everything's connected
With a rapid rise in the adoption of connected devices such as fitness trackers, home assistants, car sensors, smartphones and smart watches, we're producing more data than ever before. Now our clothing, medical devices and even home appliances are part of the data ecosystem.
For business and government, this is a unique opportunity to tailor advice, pricing, recommendations and more, especially as we move to open-source protocols. For example, insurers have the potential to hyper-personalise risk pricing based on wearables data (with potential for life or health policies) or even usage of the insured product so that certain features of your car insurance are only activated while you're driving.
The AAMI SmartPlates app is a great use of connected devices to also improve customer engagement and safety. It not only allows learner drivers to log their hours digitally, it also gives them direct feedback on their progress – leveraging the route choice, weather and road and traffic conditions data from their smartphone.
Gartner predicts that a future 'connected health and wellness ecosystem' will allow consumer wearables (such as fitness trackers) to interoperate with electronic health records – giving doctors a more complete picture of their patients. Governments will also be able to use connected technology to create 'smart cities' – streamlining traffic, health, transport or even garbage collection services to meet citizen demand more efficiently and in real-time.
Biometrics provide trust and control
Some transactions require a higher level of security which often leads to higher levels of friction and frustration for the consumer. From applying for a home loan or credit card to updating government service details, a combination of identity checks and passwords can create roadblocks to task completion.
Australia Post's Digital iD™ uses biometric matching technology to remove this friction. So instead of physically presenting 100 points of ID in a branch to complete a new bank account application, customers can use their pre-verified Digital iD™ in their phone to complete the application online – with smartphone-enabled video verification improving security and assurance if required. In the future, voice recognition could enable you to pay bills while doing the dishes, just by chatting to Siri.
All these technologies depend on consumers being willing to openly share their personal details. But if it delivers on the promise of greater convenience, speed and security, there will be little resistance.

Subscribe to our Building Business newsletter

Read engaging business stories, discover new ideas, and learn about great offers in our monthly business newsletter.