How to maximise sales on Black Friday and Cyber Monday
The mega Cyber Weekend  sales are coming up in November. Here's how to get your brand and your best deals in front of as many potential customers as possible.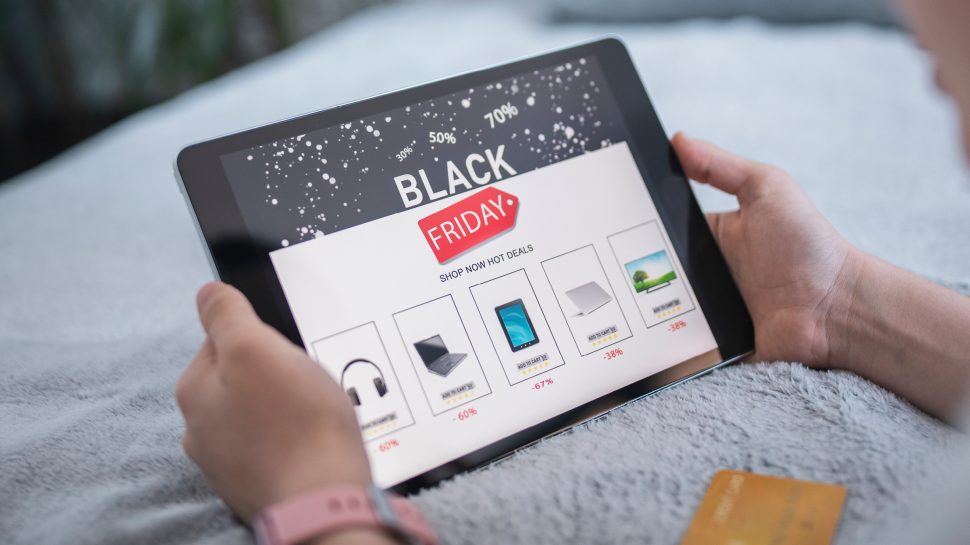 Key points
Black Friday and Cyber Monday form the 'Cyber Weekend' online sales event.
Developing your marketing and website strategy early can help you get the most out of this pre-Christmas sales opportunity.
Attract more customers by offering free shipping, gifts and bundled offers.

The biggest online sales events of the year
Black Friday (November 25) and Cyber Monday (November 28) have acquired legendary status amongst bargain-hunters and shopping aficionados. What started as a post-Thanksgiving in-store event in the United States has morphed into a global, online sales extravaganza – with brands offering huge discounts and deals to entice shoppers to stock up on Christmas bargains. 
Unlike Click Frenzy, Afterpay Day and Vogue Online Shopping Night sales, Black Friday and Cyber Monday aren't organised events. This means there's no need to sign up and no fees to pay, making it the perfect chance to create your own marketing plan around the event themes that work best for your business. Whether it's a week of sales, flash promos on specific items, or exclusive offers for your loyalty program members, you're in total control of what you promote and when.
Last year, Australians smashed spending records, with around $8 billion spent across the four days from Black Friday to Cyber Monday.1 The most popular categories? Clothes and shoes (42%), food and alcohol (33%), electronics and gadgets (25%) and toys (24%).2
The early bird strategy 
Many merchants in 2021 kicked off their promotions early, giving customers the chance to jump on the best deals the week of Black Friday and allowing retailers to make the most of this record-breaking event. This strategy also gives customers more time to take advantage of big-brand discounts on the best items for Christmas, without breaking the holiday budget.
Retailers also extended their Cyber Monday deals to run for the entire week rather than just the traditional sale day, ensuring shoppers could secure any bargains or Christmas gifts they may have missed on Black Friday.
Even if shopping records aren't broken this year, one thing's for sure: if you sell things online, you don't want to miss Black Friday and Cyber Monday.
Top tactics to boost sales on Black Friday and Cyber Monday 
With around 8 weeks to go until the massive weekend of sales, you've got plenty of time to put the below strategies into action and give yourself the best chance of breaking your own sales records this Cyber Weekend.
1. Spring clean your online store
With time on your side, give your online store a thorough makeover. It's all about nailing the customer experience by making sure your products are easy to find, pages are fast to load, the checkout experience is smooth and simple. 
Making sure all pages are mobile-friendly
Checking page load times
Optimising your site for search
Testing and refining your site's search functionality
Adding a live chat widget with automatic responses
Confirming that your hosting platform can handle extra traffic
Offering a variety of payment options
2. Plan your marketing strategy
To get your brand noticed on the busiest sales weekend of the year, you'll need to make some noise. Use every marketing channel at your disposal, social, newsletter, display advertising, in store point of sale, SMS, etc to generate buzz about your brand, leveraging distinctive graphics and clever copywriting to stand out from the crowd. 
If you've got a good database of existing customers, create an email nurture series to build excitement and promote your best deals. Don't be afraid to send more emails than you usually would in the days leading up to the big sales – you'll be competing with many other brands in your customers' inboxes. 
On social media, ramp up both organic and paid posts. Create and schedule a series of organic posts to showcase your best deals. To reach more eyeballs, invest in paid ads, too. Super simple to create, especially on Facebook and Instagram, choose the objective, audience, format and budget, and you're set! From there you can measure and manage your ad, extend the time, increase or decrease the budget and stay in total control. 
To help target your campaigns, Australia Post's eCommerce Suburb Pulse Check is a great tool that pinpoints the top suburbs in Australia buying from your retail category. With real-time insights, you can create campaigns for specific postcodes and reach the customers who are most likely to buy from your business. 
3. Set up social commerce
While you're looking at social media, it's a great time to consider social commerce (if you haven't already). Social commerce is rapidly growing in popularity, particularly among younger audiences. In 2022, it's expected social commerce will have grown by 9.2% in Australia to hit almost AUD$2000 million.3
So, instead of just promoting your products on social media and pushing people to your website, sell within your social platform so customers can see a product, click it, and buy it. Less steps means less likelihood to lose a potential sale which can help increase your conversion rate.
4. Get ready for the rush
With an increased number of customers purchasing from your brand over Cyber Weekend, providing a great delivery experience is going to be important. Take this opportunity to re-evaluate your shipping and delivery strategy, considering things like:
Making sure your team is ready for the influx of orders that will hopefully come through over Cyber Weekend and that they're ready to pack orders like pros
Stocking up on boxes, satchels, fillers etc. to pack orders
Having systems in place to pack items quickly and get them out to customers as soon as possible
Prioritising your express deliveries over your regular speed deliveries
Adding messaging to your website about despatch and delivery timings
Making sure all your staff are trained and ready to go in answering customers' queries
Now you're ready for Cyber Weekend, with all the tips you need to optimise sales on Friday and Cyber Monday. To save more time and money on sending, sign up for a free MyPost Business account and watch your savings grow as you move up the five savings bannds.
Plan ahead for retail sale events with our calendar, featuring dates for major sales events along with tips and insights for promotions.