Supporting government and Australian communities this holiday season
As Australia moves into a post-COVID recovery phase, it also faces severe weather warnings for the summer ahead – making disaster preparation an ongoing need. Partnerships proved vital in keeping communities connected during the 2019-20 bushfires and pandemic, and Australia Post is ready to help you serve Australians when they need it most.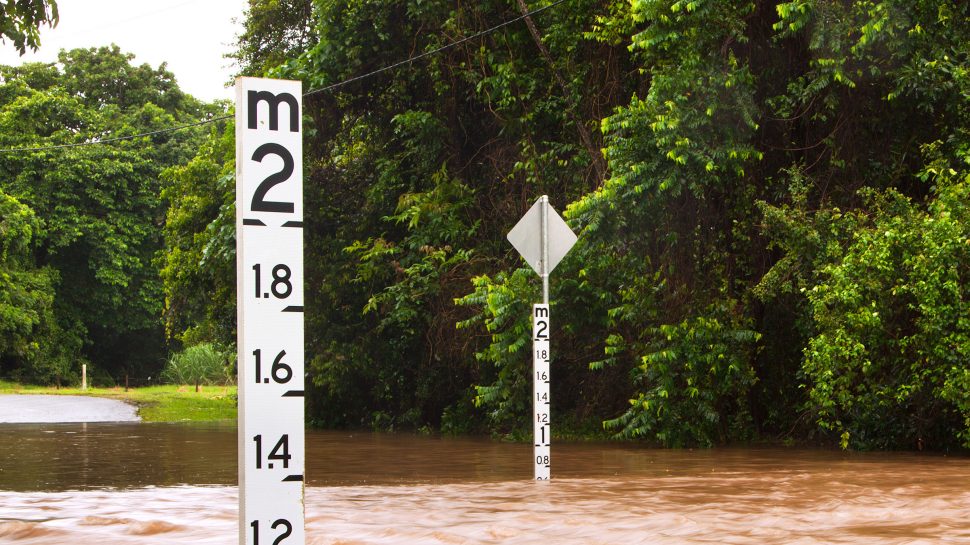 Key points
A collaborative, co-ordinated approach has proven critical to community disaster preparation, response and recovery1
During the 2019/20 bushfires, Australia Post became a lifeline for many communities and remained open to provide critical services
During the COVID-19 pandemic, Australia Post has enabled many businesses to continue to trade and service customers online.
The summer holiday season is fast approaching, and will hopefully provide Australians the chance to unwind, spread some much-needed cheer, and look forward to the future after a tough year.
However, the cumulative effects of drought, bushfires and the COVID-19 pandemic have taken a significant toll on many individuals, families, businesses and communities. The road to recovery may not be easy. As Australia navigates this post-crisis period, it may be important to retain and enhance many of the collaborative systems and processes that became so important in the 2019-2020 bushfire and pandemic crisis responses.
Are we ready for the next event?
The devastation of the 2019-2020 Australia bushfires still looms large in our national psyche. And as 2020 has demonstrated, we never know what's around the corner. So it's important to be prepared for the potential of heightened disaster risks that may accompany the Australian summer holiday period.
The Australian Bureau of Meteorology's October 2020 to April 2021 severe weather outlook warns of heightened chances of hail, storms, flooding and cyclones due to the arrival of a La Niña weather system.2 And a major insurer has warned Australians are concerned the country is not prepared for the prospect of more wild weather.2 Its recent survey indicates around 30% of Australians believe Australia's disaster preparation strategies for bushfires or storms are inadequate. Almost two in five people also believe the current health crisis has hindered Australia's recovery from last summer's bushfire damage.3
Nothing sharpens focus like a crisis
Governments at every level responded quickly to the COVID-19 pandemic, and we saw new levels of collaboration with non-government organisations.
"This helped keep communities safe and connected, supported the economy, and strengthened the relationships between Australia's leaders and citizens," says Ashley Marshall, General Manager, Government at Australia Post. "We believe it's important to keep this momentum going."
Interim observations from the Royal Commission into National Natural Disaster Arrangements have highlighted a greater need for a nationally co-ordinated disaster response. When people and communities are well-prepared, supported and cared for during and after disasters, it can mitigate the extent of damage and harm.1
And this preparation, response and recovery has been called a 'shared responsibility' —  shared between individuals, private enterprise, not-for profit organisations, and all levels of government.1
"For us, 2020 has been a year of courage, resilience and absolute determination to serve," notes Marshall. When Australia was in crisis, Australia Post's people delivered. "Our doors remained open, and for many communities, families and businesses, we became their lifeline."
Our Post Offices are central to the communities they serve, particularly in rural, regional and remote parts of Australia where Australia Post is the "most present service provider", according to recent Deloitte analysis.4 96% of Australians have a local Post Office, and we're one of the most trusted service providers in regional communities.5
"Post Offices, posties and delivery personnel help keep people and communities connected," says Marshall. "They rely on our presence, so we work hard to balance our community service obligations and business priorities."
And that community role becomes heightened when disaster strikes. As people in crisis look for certainty and support, they may turn to their local Post Office. Others, such as not-for-profit organisations, may also depend on our major infrastructure and network to help them connect and contribute to recovery. For example, in Victoria we worked with Australian Red Cross, the state government and Foodbank to deliver emergency relief packages to vulnerable people and those self-isolating during the initial response to the pandemic.5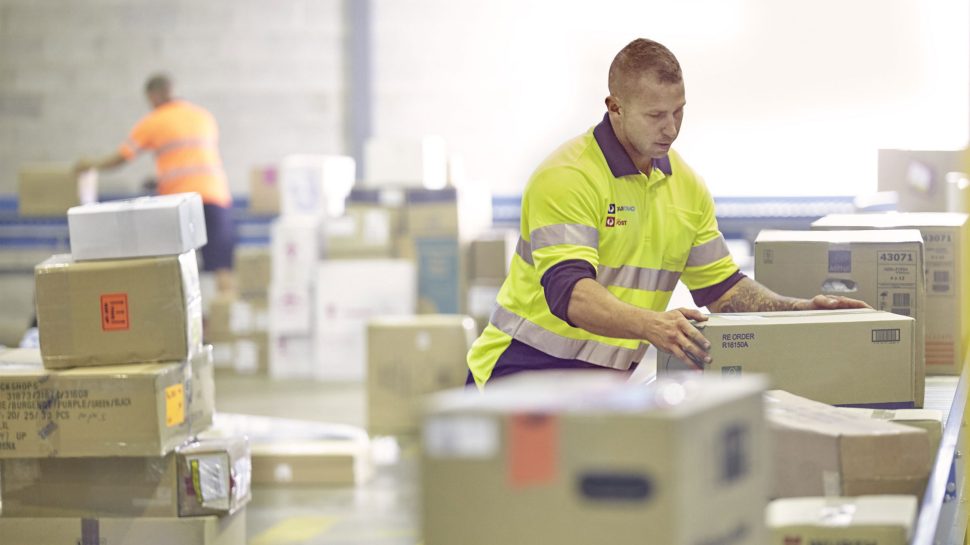 A helping hand in a time of need

In many communities impacted by the 2019 – 2020 bushfires, the Post Office became the only place to withdraw cash as EFTPOS and credit card systems were down. With some retailers in those communities only able to accept cash, the value of Bank@Post services became critical – simply enabling people to buy essential supplies.6
Australia Post also helped keep communities connected to technology during the crisis, providing mobile phones and SIM cards as well as personal radios and batteries to help people to stay informed. We also offered up to 12-months free Mail Redirection and Mail Hold services for anyone who had lost their homes.7
During the COVID-19 pandemic, Australia Post was quick to secure its role as an essential service, ensuring 99% of its 4,300 Post Offices could remain open throughout lockdown restrictions. This also provided a financial lifeline for some communities: 400 bank branches and thousands of ATMs were temporarily closed, and 500 branches reduced their trading hours.7
"In some communities, the Post Office was the only place still open," Marshall notes.
However, it's not just remote and regional areas where Australia Post lends a hand. When the pandemic disrupted healthcare in Victoria, Australia Post was able to flex our logistics network to work with major public health services.8
"These efforts included bringing medicine to patients who would normally visit a cancer centre, blood pressure monitors to pregnant women with gestational diabetes, and delivering other vital medication and equipment around the state," says Marshall.
Over the three months leading up to May 2020 Australia Post also helped facilitate an extra 26 million online transactions9 that may not otherwise have occurred in store due to lockdowns. This surge in eCommerce volume created enormous demand on our parcel delivery network. Eight million households have shopped online since March – including 1 million for the first time.10 The peak holiday shopping season is set to grow those numbers, with expectations of a further 25% lift in online shopping this Christmas.11
"We continued to deliver through setbacks like reduced flights," says Marshall. "I have seen some amazing selfless acts by our teams across the business, just going that extra mile. In times of crisis our people really rise and go above and beyond."
Flexing our network to serve Australia
We've taken steps to ensure we continue to deliver as this challenging year draws to a close. This includes adding 3,000 road vehicles (a 20% increase),11 18 air freighters with up to 66 flights per day for deliveries,12 and 5,000 additional staff to help with parcel delivery, Customer Contact Centre support and Post Office services.11
Plus, to reduce the pressure on our parcel delivery drivers and ensure we can still deliver, we have also retrained 2,000 posties to deliver small parcels.12
In the lead up to Christmas, delivery may take a little longer as we manage the impacts of COVID-19 and deliver more parcels than ever before. If you're sending letters and parcels, please send as early as you can and by the following dates.
Send Parcel Post items within Australia by 12 December
Send Express Post items within Australia by 19 December
See our website for letter delivery timeframes. Our Consumer Priority Letter service is temporarily suspended with Business Bulk priority still available.
We'll still deliver items sent after these dates as quickly as possible, but it may be difficult to get them to their destinations by Christmas Eve. And as 2020 has taught us, circumstances can change rapidly so these dates may be subject to change. For the latest info on delivery times and delays, please see our service updates.
Please also note, Post Offices are closed on Christmas Day, Boxing Day and New Year's Day.13
Building greater resilience in the 'new normal'
Australia Post has identified disaster response, recovery and preparedness as one of three key community issues it will champion over the next three years. And we will continue to invest in and leverage our vast network to support communities and enable government and businesses to keep delivering services.
Whether that involves delivering medicine to the vulnerable, essential supplies to those in need, or eCommerce parcels during the peak holiday shopping season – or pitching in during times of crisis – Australia Post is here for every Australian.