How Alipay is unlocking eCommerce growth in Australia
A few decades ago, when Western tourists ran out of cash or travellers cheques in a foreign new country, they looked for a Visa, MasterCard or American Express sign. Fast-forward to today, and over one million Chinese tourists in Australia are looking for a different sign to resolve the same predicament.
"Chinese tourists are looking for the Alipay logo in the same way," point out John O'Loghlen, Director of Business Development with Alibaba Group (ANZ) at Alibaba's inaugural eCommerce Expo in Melbourne in October 2017. "They don't want to talk to someone they don't know behind a till. It's a massive cultural chasm that's just been solved."

Alipay is one of China's largest online payments platforms with more than 520 million members who are ready and willing to spend. So what does that mean for Australian merchants keen to reach them as tourists in Australia and as online shoppers in their home market?
The massive China opportunity
China is now one of Australia's leading trade partners, and in 2013 it also became the world's largest online retail market when sales reached $307 billion. Alibaba manages Tmall and Taobao, China's two largest business-to-consumer online marketplaces, and some Australian brands with a presence on these marketplaces have already experienced exponential sales growth.
According to the Australia China Business Council's latest report The China Tourism Economy: Reaching Australia's Potential, inbound Chinese tourism and Australian product exports are closely related. A whopping 86 per cent of Chinese visitors said their purchase of Australian products increased after their visit, with close to 100 per cent of survey respondents buying Australian goods in China after their trip.
Chinese visitors meanwhile spent $9.2 billion on the ground in Australia in 2016 (including education), a figure that's expected to increase to $13 billion by 2020.
With that level of expenditure, offering Chinese consumers a familiar payments system makes sound business sense. The report noted that Chinese visitors are highly tech-savvy so if your organisation serves Chinese customers, it needs to be offering a digital payment option.
"80 per cent of payments in China are mobile payments, so we need to be ready," commented Helen Sawczak, CEO of the Australia China Business Council, at the Alibaba eCommerce Expo.
Recommended: Romantic vs. reality: What Australian businesses need to know about China's cross border marketplaces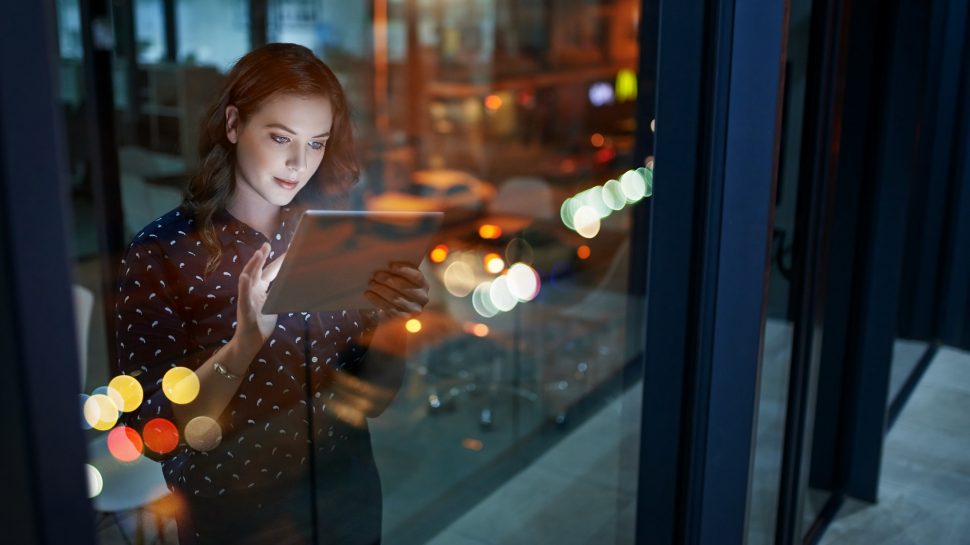 Are your payments capabilities unlocking eCommerce growth?
The Alipay capability

Alipay is a key enabling service for the Alibaba ecosystem, which also encompasses ecommerce platforms, mobile media and entertainment services.
"Alipay essentially enables a Chinese customer to pay a merchant by scanning a QR code," explained George Lawson, the ANZ Country Manager of Alipay at the event. "It's one of the best examples of our cloud computing capability. We can cater for 175,000 transactions per second."
With so many users, it also provides local merchants with a valuable new promotional channel. Alipay can target Chinese customers who have just bought a flight to Australia with relevant offers, links and information.
"In Australia, the Alipay app includes a 'discover' platform which pulls up the location of nearby merchants who accept Alipay," said Lawson. "It also tells the customer how much their purchase will cost in RMB, and can push coupons or offers to encourage store visits."
"Most of the time, our exchange rate is better for Chinese customers, and the merchant knows exactly what they're getting in AUD."
Lawson also described the wealth of data Alipay holds on its members, from their shopping history and credit profile to social tags that track career, geo-location and relationship status. He added that Alipay will work with merchants to use this information.
"There are a lot of Chinese customers who are waiting and willing to spend money. If you accept Alipay in your store, our coupon capability can help get them to come to you."
This becomes particularly important during major seasonal campaigns like Summer Vacation (July-August 2017), National Holidays (October 2017), 1212 Festival (December 2017) and Chinese New Year (February 2018).
During China's extended Golden Week in October this year, Alipay users conducted eight times as many in-store transactions compared with 2016. And in Australia, transaction volumes increased 20-fold.
Supercharging your payments platform with Alipay
In 2014, Alibaba formed a strategic partnership Australia Post to connect more Australian consumers with Chinese merchants and vice versa through the eCommerce space. Part of that deal included distributing Alipay purchase card at Australia Post stores, which consumers can use to directly purchase products on Tmall, Taobao and other online stores that accept AliPay.
More recently, Alipay has been on-boarded onto AlphaCommerceHub, Australia Post new fintech joint venture and Australia's first commerce integration platform. Having Alipay on the platform simplifies access to payments and creates a frictionless transaction experience for the vendors and their customers.
Elsewhere, the Sydney Fish Market has already recognised the value of offering Alipay to their Chinese customers who accounted for 43 per cent of its international visitors between 2016 and 2017.
According to Maggie Zhou, ANZ Managing Director Alibaba Group, "acceptance of Alipay by a number of retailers allows many more visitors to experience and discover the products using a preferred payment method."
If your product channel is online, offering Alipay as a payment method is just as important. It's recognised, trusted and convenient for the millions of online shoppers in China.
"Chinese consumers are more mobile than ever before. More than 520 million users are already using Alipay to discover new retailers and products around the world and experience the products in online and offline transactions," said Zhou.

Subscribe to our Building Business newsletter

Read engaging business stories, discover new ideas, and learn about great offers in our monthly business newsletter.