Remaining ahead of changing customer expectations
Online shopping habits changed when COVID-19 restrictions forced physical store closures. The ensuing eCommerce spike saw 80% year on year growth for the eight weeks following the World Health Organisation's (WHO's) announcement of the pandemic.1 In April we saw over 200,000 new online shoppers purchased online for the first time, and Australia's biggest online shopping weekend ever.2 To help attract and retain this new audience, 'stores of the future' will need to address traditional online shopping barriers.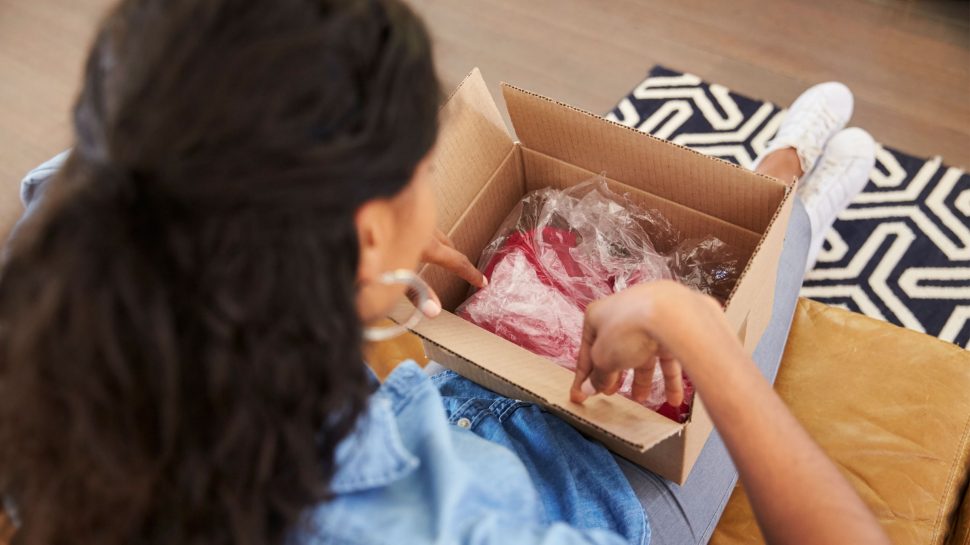 Key points
COVID-19 restrictions led to a significant spike in eCommerce1
Becoming a 'store of the future' may help attract and retain new online shoppers
Eliminating delivery and return barriers can help improve Net Promoter Score (NPS)15
Online shopping numbers skyrocketed as COVID-19 forced Australians to spend more time at home. Unable to go to work or visit friends, family and retail stores, shoppers broke eCommerce records.
Growth for the eight weeks following the WHO's announcement of the pandemic was up 80% year on year (YOY).1
Being able to transition to eCommerce has been a lifesaver for many businesses as they've had to close physical premises. Some retailers saw digital purchases rise within a few days of closing stores, with reports of pre lockdown eCommerce sales more than tripling over the last two weeks of April.3 Now it might be the key to them not only surviving the COVID-19 pandemic, but emerging from the crisis stronger.
And it wasn't just established eCommerce customers upping their orders. A whole new audience was born – in April, we saw over 200,000 new online shoppers enter the market, and a million more people overall shopping online every week when compared to the average in 2019.2
Between experienced online shoppers and eCommerce newcomers, this shift to digital purchasing looks set to stay. According to Boston Consulting Group, "a third of Australian consumers say that they will increase spend on digital purchases post COVID-19, including 34% of Millennials and Gen-Z, and 31% of Baby Boomers and Silvers."4
A recent Australia Post survey also confirmed Australian consumers are shopping online more since COVID-19 – and they're also looking to 'buy local'. Of the 27% of those surveyed who said they have increased their online shopping levels, 61% expect to continue shopping more online.
Just over a quarter (26%) of online shoppers surveyed said they're trying to buy more from Australian-based sites and businesses than in the past, and 30% are trying to buy more Australian products.5
New shopping habits developed during the COVID-19 pandemic may provide significant opportunities for your business. To help attract and retain this new audience, it may be vital to give customers an optimal online experience that continues to overcome traditional barriers to eCommerce.
Enhancing the online experience
Even with brick-and-mortar stores being forced to close, a survey by Manhattan Associates shows omnichannel retailers outperform online-only retailers in delivering quality eCommerce customer experiences.6
Much of this stems from these omnichannel retailers having complete oversight of their stock, something third party online-only players don't have. But, inventory resourcing aside, there are things companies can do to help enhance customer experience online.
Build or improve apps. According to McKinsey & Company, globally app downloads increased 11% year-on-year from January to April 2020, with many retailers reporting a record number of downloads.7
As with other aspects of digital transformation, the eCommerce spike has forced companies to rapidly adapt – and making it easy for customers to browse products and make purchases from their mobile phones may be key.
Improve your desktop and mobile experience. According to the Australian Financial Review8, analysts say businesses will need to invest more in online channels if they want to meet the expectations of a growing eCommerce audience.
Any business with an online presence knows it's important to perfect every aspect – from how easy it is to navigate the site to practical considerations such as loading speed and device optimisation.
A DoubleClick by Google study showed that 53% of website visits accessed on mobile devices were abandoned if the page took more than 3 seconds to load. It also showed that sites that loaded within five seconds resulted in sessions that were 70% longer.9
Bring the in-store experience to the digital space. Online customers are embracing stores of the future that deliver the benefits of in-person shopping through a digital experience. Fashion retailers are streaming staff styling sessions to show off new collections. Furniture stores are setting up video conferencing calls to walk customers through showrooms to showcase stock.
Shopify has installed plug-ins that provide 3D views of items in shoppers' carts10, giving them better insight into what they're purchasing. The goal should be to bring as much of the bricks and mortar experience to the customer as possible.
Businesses around the world are developing new omnichannel experiences to shoppers in the face of COVID-19. In February, Chinese livestreaming channel Taobao Live eliminated service fees for brick-and-mortar businesses.11 This led to a 719% jump in merchants using the platform. Taobao Live has reported sales volume form the platform has grown 150% per year each of the last three years.
Meanwhile, Shopify reported that conversion rates went up by a massive 250% when customers viewed products through 3D augmented reality technology.12 Bringing more interactive, real-world features to customers digitally can help ease their transition to online shopping.
Don't discount the delivery experience
Despite a huge increase in the number of online shoppers, many traditional eCommerce issues remain. Having a fantastic digital experience while browsing and purchasing is important. But it can be overshadowed by a poor delivery experience. This is in part due to what psychologists call The Recency Effect. More recent information can have a greater impact on forming an opinion13 – and delivery is the final stage of an online purchase.
If you want to capture a bigger share of this growing customer base, it's important to find new ways to address these three key pain points:
1. Reduce the impact of delivery costs
One of the biggest issues customers still have with online shopping is the cost of delivery. In April, a national survey of 2,000 parcel recipients showed 35% of shoppers said delivery charges were too expensive.12 And in a 2019 global survey, half of the 3,000 respondents said they do not shop with businesses that do not offer free shipping.14
Delivery costs can be an especially strong sticking point for those used to making in-store purchases, where the price on the tag is the price they pay at the till. Those new to eCommerce are already adjusting to a new shopping experience – removing delivery cost shock is important for ensuring their comfort.
Can you offer free delivery all the time, or establish a threshold of sales at which it becomes free? Can you otherwise include delivery costs in your pricing structures – such as a shipping subscription?
2. Offer speedy, secure delivery options
Some customers may hesitate online when they worry about safe and timely delivery. In addition to speed, safety is now also a priority. Offer convenient, non-contact drop-off points such as an Australia Post parcel locker. Enable customers to grant 'authority to leave' to reduce carding rates (and subsequent trips to the Post Office).
Recent Australia Post NPS data (March 2020) suggests a 5-point improvement in NPS when customers receive a parcel with a 'safe drop' option and a 2-point improvement when a signature is not required.15
While 65% of surveyed Australian consumers told us recently the Post Office is their preferred alternative delivery point to their home address, 10% chose the supermarket, 9% the local newsagent and 6% a pharmacy.15
That's why Australia Post is currently adding new collect and return points through a network of convenient retail outlets (such as supermarkets or pharmacies), and also expanding the number of Australia Post 24/7 Parcel Lockers.16
3. Make returns simple
In April, a national survey of 2,000 parcel recipients showed 22% of respondents said it was too expensive to return a product.12 It's important to make the returns process as affordable and easy as possible.
It's important to make the returns process as affordable and easy as possible. Our April feedback from parcel recipients shows 22% of respondents believe it is too expensive to return a product.15 This is especially true for fashion and clothing retailers, when fit can make or break customer satisfaction. Gingham and Heels has seen the benefits of not charging customers extra for returns.
"eCommerce is such a competitive space, you have to offer free returns now," General Manager Lana Rembisz says. "It's one thing we can give our customers that we know they value, and it's so affordable. If it means one customer stays with you, it's worth multiples of that investment."
There's been a huge uptick in the number of people willing to buy online. To attract and retain this new audience, you may need to optimise the omnichannel experience for new-to-online customers.
Blending familiar offline benefits with online convenience – while still working toward breaking down traditional eCommerce barriers – can position you well to capitalise on these new opportunities.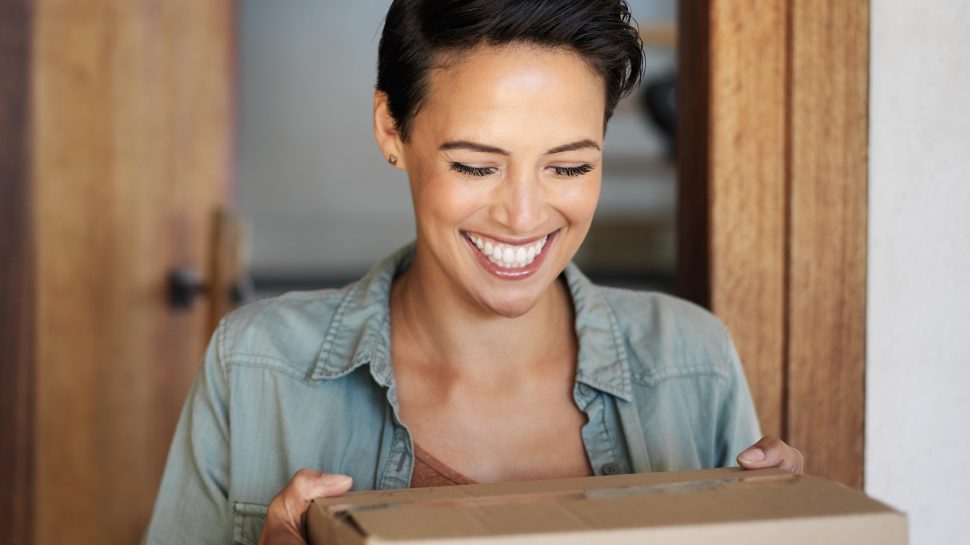 Subscribe to our Building Business newsletter

Read engaging business stories, discover new ideas, and learn about great offers in our monthly business newsletter.