Online marketplaces: our top picks for selling online
Online marketplaces help you get in front of more customers to sell more of your products online. Here, we explore the features of different marketplaces.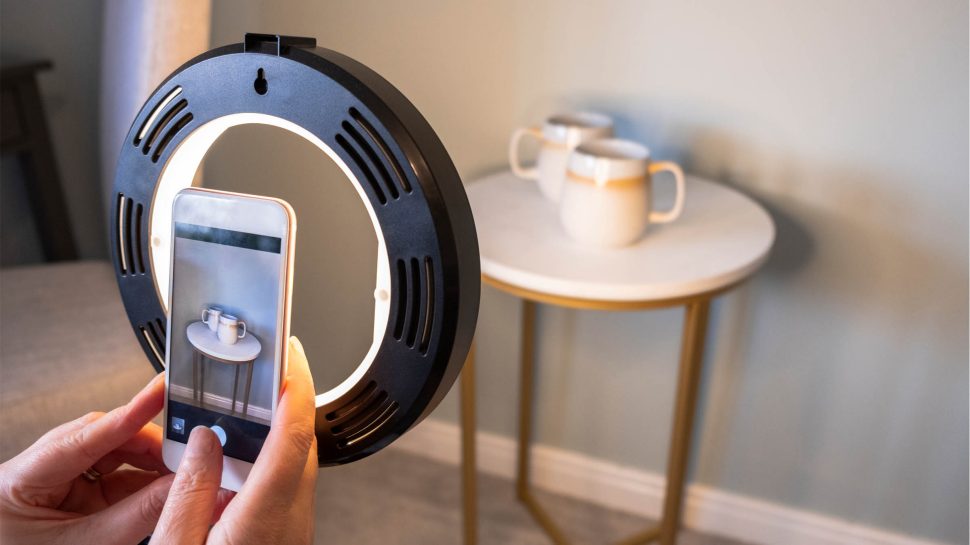 Key points
Online marketplaces like eBay, Kogan and My Deal continue to experience growth.
Listing with online marketplaces helps expand your customer and market reach.
Each online marketplace has its own pros and cons, so you need to think about what's right for your business.

Expand your reach using online marketplaces
If you're dipping your toe into the world of online selling for the first time and wondering how best to sell your products, online marketplaces are a great place to start. Popular with shoppers who bypass search engines and instead head straight to their preferred marketplace, they can help strengthen your sales strategy and boost your brand's exposure.
What is an online marketplace?
Simply put, an online marketplace is an eCommerce site that brings buyers and sellers together in one place, showcasing a huge range of products from different sellers. Shoppers love them because of their variety, the ability to easily compare products and prices, plus the transparency around stock levels and availability. 
The original online marketplace, eBay, launched in 1995, and has since been joined by hundreds more. Some have grown into globally dominant selling platforms, where you can buy anything, anytime, while others remain a little more niche. It's important to find the right marketplace for your products before you commit to selling online via one marketplace over another.
Having experienced above average growth during the last two years, online marketplaces are expected to continue to be a strong player in the eCommerce market.1 Besides being a simple way to sell products online, they help you build trust in your brand and reach a whole new cohort of customers that your current marketing efforts might not reach. They can allow easy access to international markets, too.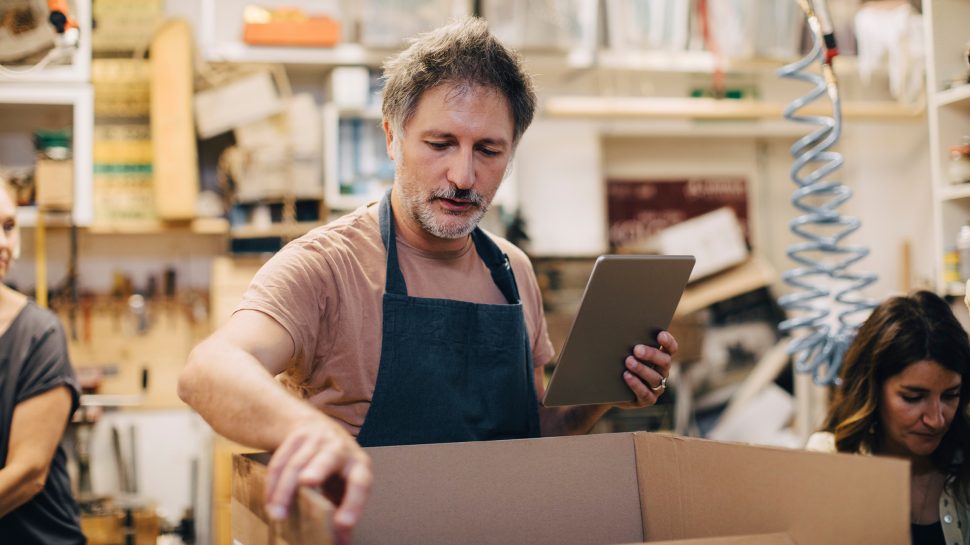 Top marketplaces for online selling
If you're thinking about using an online marketplace to sell your wares, the big question is, which one to use? Each one has its perks, so it pays to do a little research into what they all offer. 
For example, online marketplaces require businesses to pay a fee or a percentage of sales – and sometimes both. Some let you choose whether you maintain responsibility for order fulfilment and shipping, or outsource the task to their distribution centres. The platform and selling model you opt for will depend on the size of your business and what you are selling. Some marketplaces specialise in skincare or homewares, while others appeal to a wider section of the market. 
Below, we provide a snapshot of the some of the top marketplaces in Australia, to help you decide which online marketplace to use for online selling.
eBay
eBay is the most popular platform in Australia and has been for over 20 years. In fact, Australia is the only country where both eBay and Amazon operate that eBay continues to enjoy a greater share of the market.
It's quick and easy to set yourself up as a seller and, once done, you can instantly reach millions of potential new customers. And because eBay doesn't sell any of its own products, it won't be competing with you for a share of the market. 
Ebay's "buy it now function" has become more popular with buyers and sellers, but you can still use the traditional auction format which is a great option to sell very popular products for the best price. To boost the visibility of your listings, it helps if you offer standard and express shipping options and if you can ship products within 24 hours.
A potential drawback of eBay is the fact that, as an online marketplace designed to showcase products, not sellers, it can be harder to build a brand presence on eBay.
Learn more about selling online on eBay. 
Etsy 
A global marketplace for unique and creative goods, Etsy claims to help you reach millions of shoppers spending billions of dollars each year on the categories of handmade or vintage goods and craft supplies. This is a great marketplace if you're looking to sell something truly one-of-a-kind, unique or made to order - from clothing to toys, furniture, art, tools and more. It's free to create a shop, but you can expect to pay a small listing fee per item, plus transaction and processing fees when you make a sale. 
Proof that customer confidence is top of mind for both buyers and sellers, Etsy has recently introduced a 'Purchase Protection Program' which offers a full customer refund, at Etsy's expense, for purchases that don't match the item description, arrive damaged or never arrive – to help buyers shop with added confidence on their platform.
Learn more about selling online on Etsy.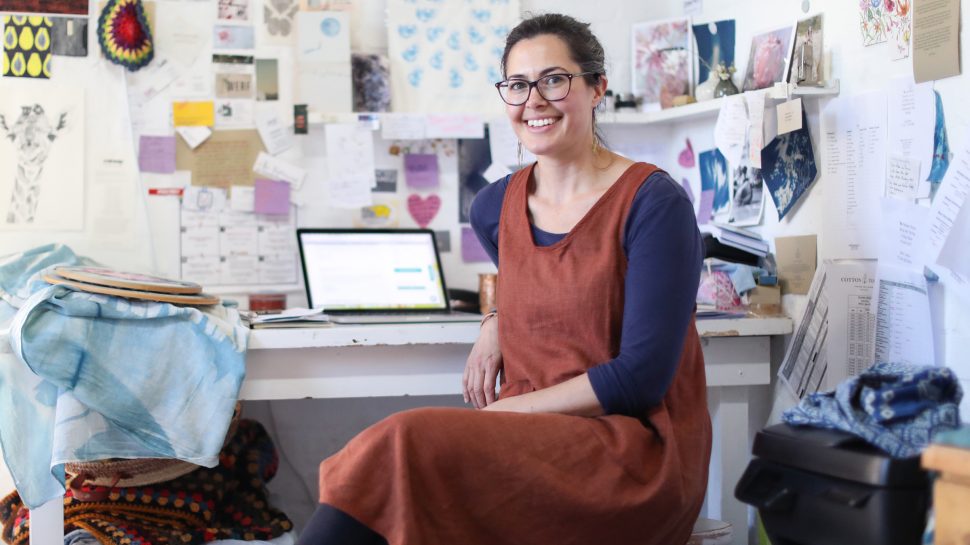 My Deal
A homegrown Australian marketplace dedicated to the home and garden, My Deal sells lifestyle products, with a focus on furniture and homewares. It averages around 4 million monthly visits, with the vast majority (over 90%) from within Australia.
My Deal works by giving you a shopfront for online selling within the platform, while maintaining control of inventory and order fulfilment. You need to sell a range of products to use the platform, with furniture sellers generally enjoying the greatest success. You'll need to handle shipping yourself, or use a third-party logistics company. 
With a minimalist fee structure, My Deal charges a commission for each sale, which can vary depending on which category your product falls under.
Learn more about selling online via My Deal.
Kogan
Another Australian-grown marketplace, Kogan is best known for its own-brand electronics, but has since expanded into every conceivable corner of online selling, from breakfast cereal to hedge trimmers. The marketplace has over 2 million active customers and 11 million email subscribers. 
Sellers can list in 17 different categories, and you have the option of either handling order fulfilment yourself or supplying to Kogan directly instead. 
Product placement and positioning on the website is affected by factors such as popularity, price, shipping speed and performance, and priority is given to Kogan products. It's a good pick for established businesses, but not for small independent sellers.
Learn more about selling online via Kogan.
Bunnings MarketLink
Home and lifestyle behemoth Bunnings launched its online marketplace MarketLink in December 2019. It was great timing, with the national obsession for home improvement and online shopping triggered by the pandemic seeing numbers rise to 27 million site visits each month. 
Sellers are selected to complement the retailer's own products, rather than compete with them for sales, with products ranging from appliances and whitegoods, to furniture, home decor and petcare. Commissions are charged for each transaction and sellers remain responsible for order fulfilment.
Learn more about selling online via Bunnings MarketLink.
Fishpond
While not attracting as many monthly site visits as some of its competitors, Australian marketplace Fishpond does give you the option to choose between listing products yourself (Sell Yours) or opening a trade account and letting Fishpond take care of fulfilment (similar to Amazon). 
With 20 categories offering the full department store range, you can expect to pay 10% commission for Sell Yours. 
Learn more about selling online via Fishpond.
TradeSquare
As Australia's fastest growing B2B marketplace, TradeSquare is focused on making it easier for retailers to buy from Australian wholesalers offering Net60 terms and free shipping.
Since launching in 2020, the platform has more 18,000 registered buyers and over 1,000 suppliers. Think of it as a 24/7 digital tradeshow.   To sell on TradeSquare, you'll need to apply – they accept suppliers within the Giftware and Homeware sector who hold an ABN and have stock in Australia ready to ship. 
Learn more about selling online via TradeSquare.
TradeMe
Any businesses looking to trade across the Tasman should be looking at this New Zealand success story. TradeMe has over 5 million registered users, more than the country's population, and is also open to Australian shoppers. 
With commission calculated on a sliding scale based on category, the platform can be pricey to set up (NZD$400 plus NZD$79 monthly excluding GST) but with more hits than eBay, it's key to cracking the Kiwi marketplace. If you're a professional seller, you get your own storefront, letting you build brand presence without the costs associated with building and maintaining your own website.
Learn more about selling online via TradeMe.
Whichever marketplace you choose to sell products online – and you may end up choosing to list with more than one – take the time to set yourself up properly on their platform. Have a good handle on their logistics and shipping regulations and requirements. Polish your product descriptions. Select the right packaging. And continually monitor your performance to make sure your strategy for selling online is working.

Want to save on parcel sending?

With MyPost Business, your savings grow as you move up the five savings bands.