About the gift card
Fees
Get started
Support & FAQs
The Australia Post Gift Card by Mastercard® is a great way to say thank you or treat someone special. Use it for shopping in store, over the phone, online wherever Mastercard® is accepted1.

Benefits
You can purchase the card in-store

You can check your balance online or by phone

Initial purchase fee: $5.95

Minimum load amount: $20

Maximum load amount: $500 

Foreign currency conversion fee: 3% of AUD transaction value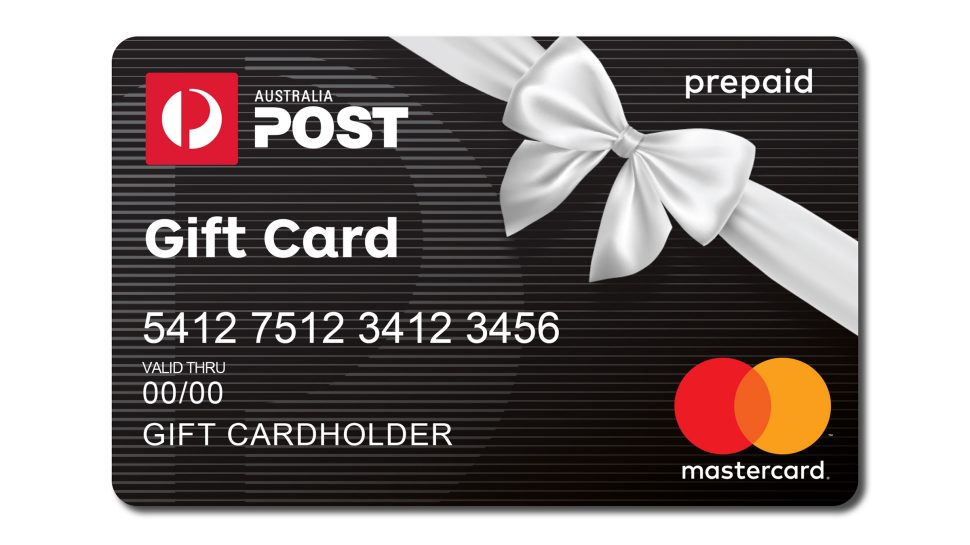 Buy or manage your card
Pick one up from a participating Post Office.
To purchase gift cards in bulk with a minimum card quantity of 20 cards, please email giftcardproductsupport@auspost.com.au with the following details:
Quantity of cards
Load value on each card can only be of $50, $100, $200 and $500 denominations

Company name
Address order is to be sent to
Contact person's number
Please note the following - for bulk gift card orders only:
Order processing can take up to 10 business days.
Payment can only be accepted via EFT.
Orders will not be processed until payment has been received.
Orders shipped free of charge.
Looking for an order of under 20 cards? You can purchase the Australia Post Gift Card via Mastercard at any participating Australia Post outlet. In store, you have the option of making payment by cash, debit card or credit card.