Unlocking up to $11 billion of opportunity
Every day, Australians make multiple transactions that require us to prove we are who we say we are.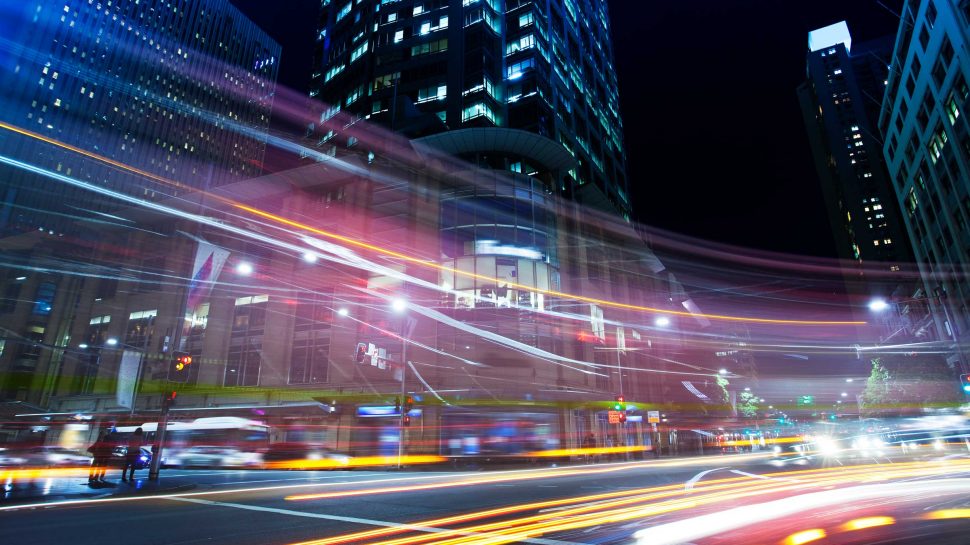 Whether we're logging in to online banking, picking up a parcel or prescription, registering for government services or purchasing a concession ticket, we'll use one of our dozens of login and password combinations, or need to show 100 points of paper ID.

Hundreds of millions of government and private sector verifications occur each year in Australia, and for many you need to produce two or more forms of ID to prove who you are. With no reusable identity verification, we are constantly duplicating information and repeating the process.
And while this is inconvenient, it is also costing our economy up to $11 billion in lost opportunity every year according to the latest research from Australia Post and The Boston Consulting Group (BCG).
Following an in-depth consumer and business survey, which found our existing identity verification system is not meeting the needs of consumers, business or government, BCG calculated the potential return of a digital identity solution to Australia's economy.
"Addressing these gaps has the potential to unlock up to $11 billion in value for the Australian economy, through four primary sources of value," explains Rebecca Russell, BCG Principal.
1. Reduced customer service costs – up to $2 billion
Based on the verification needed for government, financial services, telecommunications and utilities providers, a digital identity could enable efficient self-service for our 26 million face-to-face verifications and over 300 million phone or other authentications conducted each year in Australia.
2. Reduced cost of fraud - up to $2 billion
The Attorney-General's department estimates the annual cost of identity crime for individuals, business and government (including prevention and response), exceeds $2 billion. It also enables serious and organised crime, which costs around $15 billion every year.
3. Improved consumer experience – up to $4 billion
Multiple identity steps at the checkout cause friction, while concerns over payment security is costing eCommerce sales. Seamless transactions with added security will increase usage and lift revenue.
4. Saving time for consumers – up to $3 billion
There is an opportunity cost to consumers when they spend time verifying, authenticating and managing their identity, and filling in forms to apply for services.
Self-service shift for government
By 2020, the Australian Government plans to have 80 per cent of its services available online. While a Deloitte Access Economic study has calculated potential $17.9 billion in productivity savings over 10 years for this mandate, Australia Post's 2015 research into eGov services indicates citizen expectations are not being met by their current digital experience.
Secure online identity verification will be the starting point for further transformation.
"One area where we found an extraordinary mismatch between expectations and what organisations are delivering is identity," explains Cameron Gough, Australia Post's General Manager - Digital ID and DDC. "Physical processes don't translate well to the digital realm."
Fuelling the new digital disruptors
"We have a great opportunity to unlock the digital potential in so many organisations, but first they need to overcome the barrier of being able to prove an individual is who they say they are when they transact online," explains Andrew Walduck, Executive General Manager - Trusted eCommerce Solutions Australia Post. "A single, digital identity will enable all of that to happen."
Gough agrees we need a seamless way of identifying consumers online. "eCommerce companies told us there is a trade-off between fraud and convenience. If they ask for more identity information, they increase friction. But they're also conscious they need to address the level of fraud."
BCG also identified further economic up side from an open marketplace development of applications to remove friction. Reduced manual handling will also improve the accuracy of personal data – with additional value to businesses.
"This is a huge opportunity for Fintechs," comments Gough. "Think of all the businesses that don't exist today that could if it was easier to identify individuals in the digital realm. That's the exciting world we're about to enter into."
Essential infrastructure for our future
Australia Post already conducts identity checks for a quarter of Australia's population – nearly seven million every year.
"We have been doing this since 1984," says Walduck. "We know from the work we've done that consumers want to be able to verify themselves once, and then re-use that identity simply, easily and transparently."
Australia Post and BCG are working together to investigate opportunities for a trusted, secure digital identity solution, taking advantage of the latest technology for seamless authentication.
"Biometrics is probably one of the most exciting areas coming out in the last few years," says Australia Post's Gough. "You could use your face, fingerprint, voice or iris to assert your identity but also ensure you're the only one who can control that identity once it's established."
Consumers told Australia Post, through the research, that they're willing to share information between providers if it makes their lives easier. But they want to be in control of their own identity and who can access their personal details.
"We have an opportunity to give consumers back control of their identity," says Gough. "They will have the tools to easily identify themselves in person, through a contact centre or online. It will increase convenience, build trust and unlock enormous value in our economy that we can't tap into today."
By building the secure, trusted infrastructure consumers, government and business all need to realise the social, economic and strategic benefits of being online, Australia can continue to innovate and prosper in our increasingly digital age. The result? Up to $11 billion of opportunity for our economy.
To find out more about our research into Australia's digital identity, read our white paper, A frictionless future for identity management.