How digital identity could resolve the privacy paradox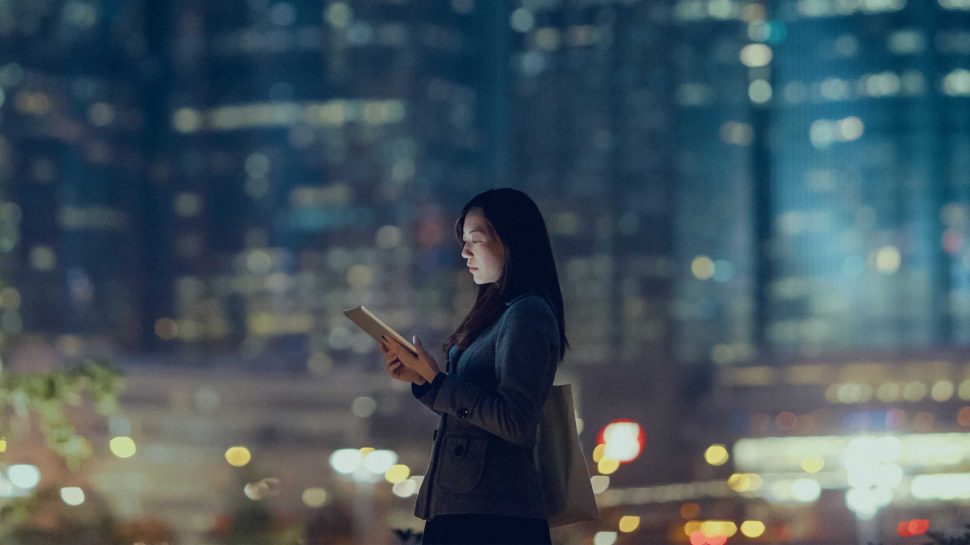 Every day, Australians are asked to prove who they are. From logging into online accounts to applying for a credit card or police check, identity plays a role in the transaction process.
And it's causing friction.
Password fatigue and privacy concerns make identity checks a significant hurdle for businesses and government agencies wanting to enable online services.
We all want and expect a seamless online experience, but we also want to be in control of the information we provide and who it's shared with.
This is the privacy paradox – the trade-off between the value of our personal data and the value of online access. And it leads to conscious choices about who we're willing to trust and deal with.
Regis Bauchiere, General Manager of Identity Services, believes Australia Post's new Digital iD™ platform will be the solution.
Rising consciousness of online privacy

"We want to embrace digital technology and have convenience," he explained at an event hosted by Australia Post during Privacy Awareness Week in May. "But when we interact, we want to make sure we know how our data is being used and we only want to provide what is required for that service."
Bauchiere also noted that the physical identity model doesn't transpose well to the digital world. "Yet digital identity is also exposed to different types of threats around the world, which can scale very quickly. With data breaches happening everywhere, there is growing consciousness about privacy within the community."
According to the latest Australian Community Attitudes to Privacy survey results1, 69% of Australians are more concerned about their online privacy than they were five years ago.
There is also resistance to businesses and government agencies sharing their data – just 10% say it is OK for businesses to share their personal information with other businesses.1
These concerns underpinned Australia Post's development of a digital identity platform, which is now part of a new partnership with the Digital Transformation Agency.
Digital identity was also part of the discussion at a Digitising Government Services round table co-hosted by The Australian Financial Review and Australia Post in April.  
Video: Graphic of Financial Review and Australia Post logos - Present 'Digitising Government Services'
Video: Close up of Angus Taylor, Assistant Minister of Cities and Digital Transformation Australian Government talking
Angus: I think we are on the cusp here in Australia of making some huge gains in this way we use digital and IT to engage with Australians to help Australians engage with government and business and other organisations. And doing so not only unlocks very significant economic benefits but also benefits too to Australians in the way they can live their lives.
Video: Close-up of Andrew Walduck, Executive General Manager, Trusted eCommerce Solutions at Australia Post
Andrew: One of the things that is important about it today is talking about how we enable citizens to have greater access to government services that match how they want to be able to engage with them. And what we know from the research that we've done 94 percent of consumers want to have a digital option to be able to engage with 70 percent wanting choice and 30 percent wanting a pure digital option.
Video: Close-up of Damon Rees, Chief Digital and Information Officer, NSW Government
Damon: Getting identity right is really pivotal to trust in this equation. You absolutely can't rush anything, you have to step into it in a very measured way.
Video: Close- up of Angus Taylor
Angus: When big decisions are coming along releasing data and allowing people to have a debate around that I think changes our whole model of citizenship. Twitter and Facebook are one way that technology has changed the model of citizenship. It's turned into a bit of slacktivism where people hit a button and think that they've had their say. We can do much better than that.
Video: Close-up of Peter Alexander, Chief Operating officer, Digital Transformation Agency
Peter: The next big step is getting the platform that is digital identity right. And so it's always been an inhibitor into getting people into digital services and that's from people who've tried to register for online services. An example in the federal space is Medicare. People used to register for Medicare online but they send you your password in the mail.
Peter: Those kind of things are just unsatisfactory.
Andrew: If this infrastructure is in place what you're able to do is engage in fundamentally different ways in the educational sector, in health in the financial sector, in insurance and in transactions that people perform in their every day lives.
Damon: Certainly in New South Wales, you know, we've got initiatives like service New South Wales with fuel check, you know. We've got so many great examples where we're making it easier to do business with government easy to get services from government.
Andrew: So over six million Australians turn to Australia Post to help them connect to important services and prove that they are who they say they are. We're wanting to help our customers and people in Australia be able to connect to do really important services. But to also do that with a smartphone. The thing that's really important in the way this service is being built is entirely around wanting to give people choice and control.
Peter: Having that process working really well. Full digital experience. Getting that platform right. And then we'll have that in the next six to 18 months, we're going to have progressively releases there that'll make that better and better.
Angus: I am hugely optimistic about this. I mean, I do see a world where if we choose to have our identity revealed, where we want to go in the digital world on the apps and on websites, we should be able to. And I think that's achievable and it will have a very big impact for Australia and for Australians.
Video: Graphic of Financial Review logo
Building privacy into the digital identity design
In an interview with Dr Amantha Imber, founder of innovation consultancy Inventium, Bauchiere shared the process of bringing this new platform to market.
"Our go-to-market model has four key stages: ideation, experimentation, commercialisation and optimisation. On top of this, we bring in every point of view from cross-functional teams: developers, UX design, product managers, legal and finance skills."
This process ensured Bauchiere's team proved the value proposition for Digital iD™ and tested its viability. They're now in the early stages of bringing it to market, and will continuously improve and add value for end users.
Privacy and security principles have been key to the product development. Digital iD™ is 'opt-in' so consumers have the choice of verifying their identity once when they interact online, and then re-using that identity in a different context later.
"People can control their identity data, and will be able to reuse it for any type of service online," Bauchiere said.
"The user is always asked for their consent to disclose specific information. All other information is stored in your digital identity, but if it's not relevant to the service it won't be exchanged."
This also provides added value to a business or government agency, as they're not required to store as much personal data.
"In the past, privacy was seen as a compliance issue 'at a minimum cost'," said Bauchiere. "But now, organisations see proper management of privacy as a differentiator that provides value to their customers and builds trust."
Biometrics as an identifier of the future
Bauchiere believes biometrics, such as matching facial features, could in theory be the ideal technology for authenticating identity, as well as a capability to protect privacy.
"It's something you intrinsically are – not something that can be stolen or lost. But there are certain challenges," he said.
"Establishing a reference requires a stringent process, as it can be subject to 'spoofing' or compromise. Biometry is also not an exact science yet, but it has already evolved, and new functionalities will help us overcome these challenges."
Bauchiere emphasised that security is something Australia Post takes very seriously.
"Privacy is no longer limited to fine print. Consumers want to know exactly how their data is being used, and organisations are responding by investing in privacy management, to maintain trust and reputation."