What is Click Frenzy and how to get involved in these mega sale events
Keen to be part of Click Frenzy and boost your eCommerce sales? Here's the what, how and why to get you started.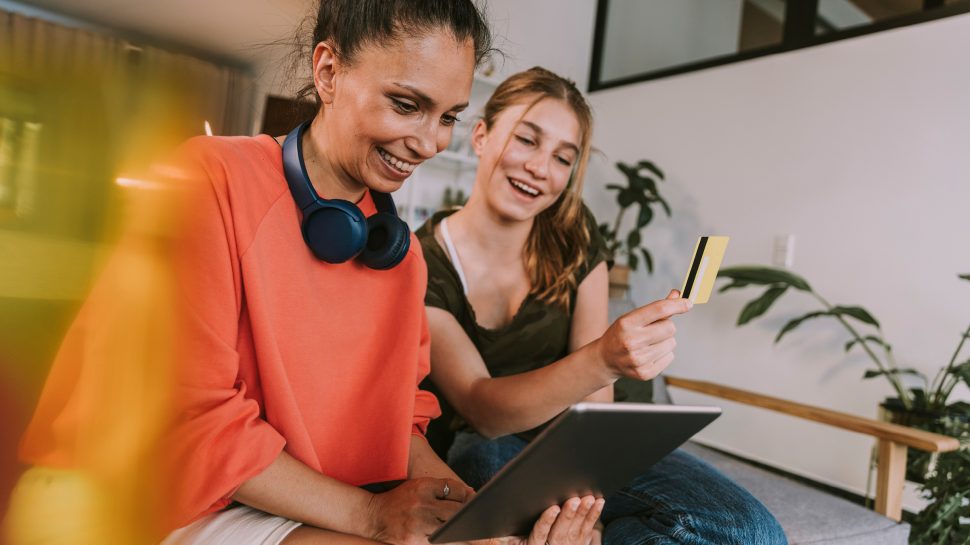 Key points
Click Frenzy sales attract millions of customers each year
How does Click Frenzy work? As a retailer, you can advertise using a pay-per-click or fixed display fee model

Follow our tips below for maximising your success with Click Frenzy sales

Australia's biggest online mega-sales
With events throughout the year, Click Frenzy is a huge opportunity for Aussie retailers to advertise products, deals and discounts to potentially millions of customers. Known for its legendary '99% off' deals, its various mega-sales have massive pulling power and reach. 
For as little as $130, your business can promote a deal with Click Frenzy and drive 50 clicks to your website: a low-risk, low-cost promotional channel, with high exposure and a budget that's totally in your control.
During last year's 'The Main Event' – held annually in November – more than 500 Australian retailers advertised over 4,000 deals and discounts across fashion, technology, toys, home and living, and much more. 
When is Click Frenzy 2023?
So, when does Click Frenzy start and end? It's actually not just one sale, but a bunch of different ones held all throughout the year. To give you a sense of just how big it's become, here are the sales events for 2023: 

Click Frenzy Valentine's Day Showcase – 3-7 February

Click Frenzy Mayhem – 16-18 May
Click Frenzy EOFY Showcase – 15-30 June
Click Frenzy Travel – 23-27 August
Click Frenzy The Main Event – 24-26 October
Click Frenzy Black Friday Showcase – 21-28 November
Click Frenzy Boxing Day Showcase – 21-29 December
Today we're going to focus on The Main Event in November, plus you've got Click Frenzy Travel coming up soon. The good news? It's super quick and easy to sign your business up and get your deals listed.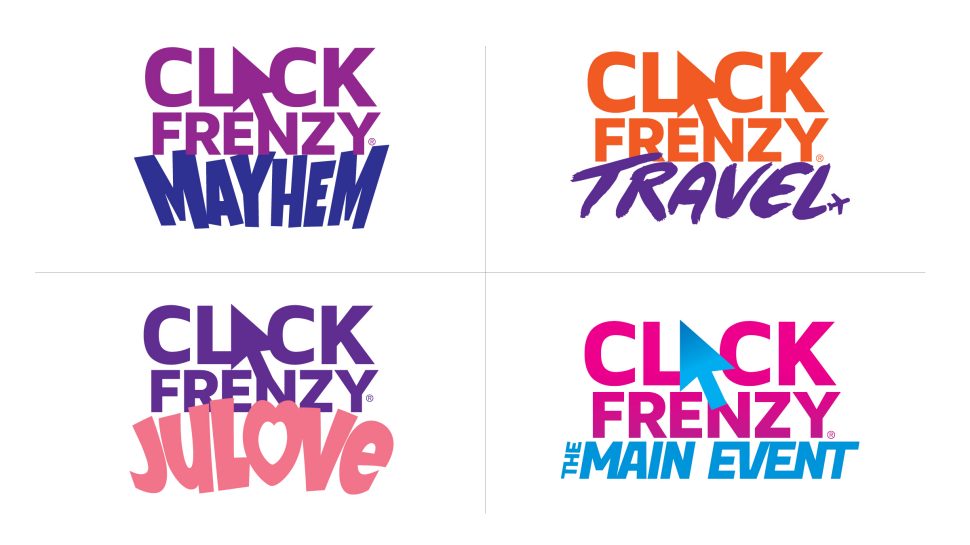 Picking the best sales for your business
While there are some specialised events such as 'Travel', most of Click Frenzy's sales have something for everyone, making them a potential fit for your brand or catalogue. Think about your seasonal calendar, your current and forecast inventory, and when you can comfortably offer products at a heavily discounted price.
How to join Click Frenzy
To advertise your deals with one of Click Frenzy's big events, you'll first need to register. All the pricing is detailed here and is based on number of deals and number of clicks which we've broken down into three simple steps.
1. Choose how many deals you want to advertise
Each deal costs AUD$90 and there's no limit to the number of ads you place.
2. Set your budget
The cost-per-click on each deal has a set price of AUD$0.80, with two pricing options:
Option A) Stay in control of your advertising costs by choosing how much you want to spend e.g. 50 clicks at AUD$0.80 each will cost $40.
Option B) Leave your budget open and pay for the total number of clicks for your deal(s) at the end of the event.
3. Pay for the number of clicks on your deal(s)
At the end of the event, you'll pay for the cost-per-click for each deal, or if you had a set budget you'll either pay for the total cost-per-click for each deal, or the value of your set budget (whichever is less). 
If you're a larger business, you may want to pay more for a premium position on their site. For pricing and logistics, your best bet is to contact Click Frenzy.
How to sell on Click Frenzy
There's no actual selling on the Click Frenzy site. Instead, it's essentially a massive online catalogue of all the best bargains on the web. Savvy shoppers pore over the catalogue before clicking through to your website to nab a great deal. 
To maximise your sales from a Click Frenzy event, keep these tips in mind:
Decide on discounts
Deals and discounts are the key to success with Click Frenzy and, while a red-hot deal might shrink your profit margin, the idea is that you (hopefully) sell massive volumes of stock and drive more traffic to your store. Can't afford a heavy discount? Think about other ways to sweeten the deal. For example, could you add a free gift? Free shipping? Buy one get one free? 
Let customers know you're part of the action
Promote your Click Frenzy deals on your socials, website, via email and SMS marketing.  Give customers a sneak peek of the savings they'll get, so they keep your brand top-of-mind when the main event rolls around. 
Check and double-check your site performance
We've all heard the horror stories about eCommerce sites crashing during big sales events. Speak to your hosting provider and confirm they can handle a possible spike in traffic.
Ensure you're prepared for increased sale volumes. Sustainable packaging, delivery speed options, collection points and parcel pick-ups are all factors to consider as part of your delivery experience and scalability. Happy customers mean a higher NPS for your business.
How to optimise your Click Frenzy results
So, you've taken part in one of the Click Frenzy Australia events – what next? It's important to keep up momentum and nurture those customers, to keep them coming back to your store.
Provide amazing customer service to retain customers
You'll want to make sure you fulfill orders quickly and get them out in the timeframe you promised. And it goes without saying, be responsive to any customer queries that come through after the sale ends.
Build relationships after the sale
You've received orders from a whole lot of new customers – now you've got an incredible opportunity to turn those new customers into loyal, long-lasting ones. Build out your database and create a welcome eDM journey by sending personalised emails, product recommendations or promo codes for their next order. You could also invite them to join your social community – the goal is building meaningful connections.
Collect customer feedback and reviews
Adding reviews to your eCommerce site is a great way to build trust in your products. Plus, you get firsthand feedback direct from your customers, which can help you to improve. Try incentivising shoppers to add reviews or share feedback with a discount code or competition.
Use data to your advantage
Using your store's analytics you'll be able to track which offers or tactics performed better than others, which in turn will help you build out your broader eCommerce strategy.
There's a lot of reasons to get involved in Click Frenzy – from reaching new customers to boosting sales, growing your database or capturing updated product reviews. Time to jump in! 
Stay on top of major online retail events with our calendar and get helpful insights to drive your marketing plan.