Sending plants in the mail: here's how
Are you in the plant business? Tap into the boom in online plant sales with our handy guide to sending plants in the mail in Australia. Read on to learn more.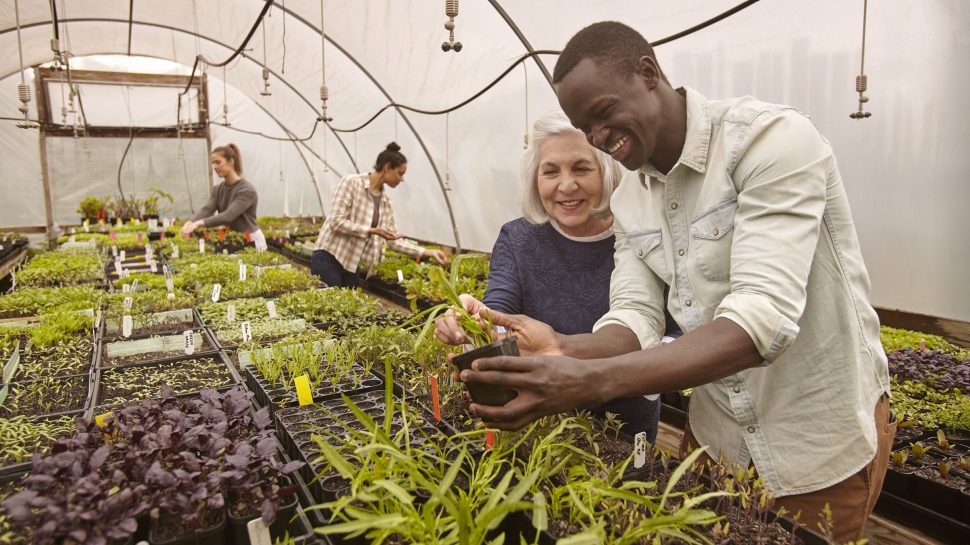 Key points
Aussie green thumbs are on the rise, with more people than ever interested in gardening.
Read on for tips on preparing and packaging live plants for sending in the mail.
Make sure to always follow quarantine restrictions and regulations.

Why more plants are being sent by mail in Australia
In 2020, Australia experienced an unprecedented boom in plant sales, driven largely by the Covid-19 lockdowns and the subsequent increase in people working from home. And, as many Australians continue to work from home, this passion for plants shows no sign of slowing down. 
So, how can nurseries or other online businesses tap into this growth in demand, particularly as many of the sales are occurring online? In the following, we explore the world of online nurseries, the ins and outs of sending plants by mail, and what you need to know to help ensure they arrive green, healthy and thriving.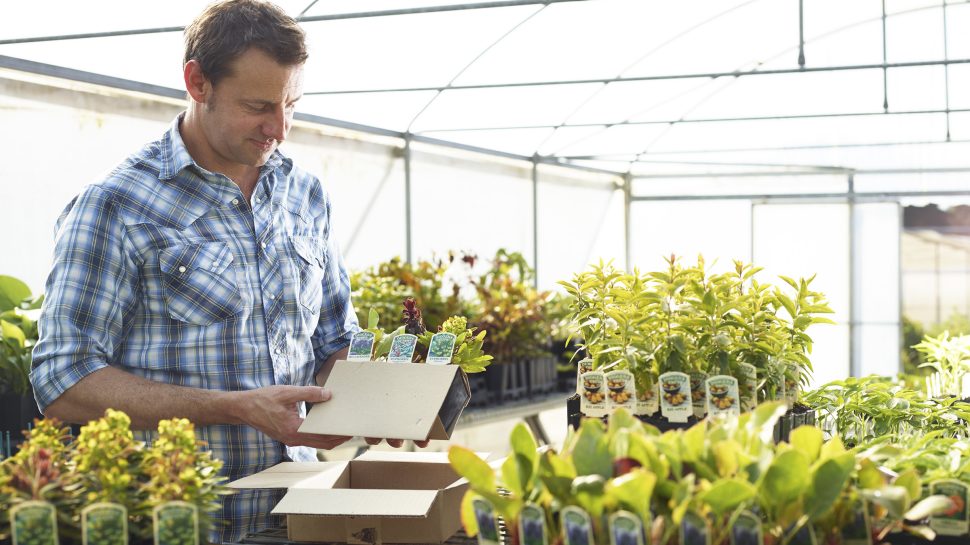 Australians have always been keen gardeners, from growing veggies to creating unique ornamental gardens or tranquil green interiors. In the past two years, however, the interest in growing plants has extended into demographics that traditionally had little time for it - younger people and apartment dwellers, for example. 
Lockdowns inspired people to grow their own food, even if just a few herbs on a windowsill, or decorate their home office to create a pleasant space to work in. And, if they already had a garden, they suddenly found themselves spending a lot more time in it. All this added up to the massive spike in plant sales across Australia in 2020 that saw many stockists struggling to keep up with demand. 
It also saw many nurseries and plant sellers pivoting their businesses, both in terms of selling almost exclusively online and, as a result, sending vast quantities of plants in the mail. While seeds, bulbs and bare rooted plants have always been sent by post, the demand for ornamentals, indoor plants, veggies and herbs posed some challenges for businesses not used to packaging up plants for the mail. 
On the other hand, those plant sellers who had already established themselves online and built up a significant mail order business were well-placed to capitalise on Australia's rekindled love affair with growing things. Some have closed their physical stores to focus on eCommerce, while others, such as Melbourne Bushfoods – who send Australian native plants all over the country - have only ever operated online. The success of businesses like these, and the many other online nurseries, are a clear indication of how successful offering mail order plants can be. 
For businesses new to the world of sending plants in the mail, we've come up with some tips to help you launch into online plants sales and join in this seemingly exponential growth industry. 
Sending plants interstate: Quarantine rules and regulations
The first step for anyone wanting to send plants by mail is checking the quarantine rules for each state and territory. Western Australia, the Northern Territory and Tasmania, for example, have very strict bans in place, with plant sellers needing to provide biosecurity certificates to mail to those destinations. 
Don't let the red tape put you off sending plants interstate however, as many online nurseries and sellers do mail to those states and territories with strict bans. Some impose an extra charge to cover the appropriate biosecurity certificates; others will only mail to those states if the buyer pre-arranges a plant concierge service, such as Home of Houseplants or Rare Plants. 
The most important thing to remember is to include information on your website about where you can and cannot send plants and why this is the case, so your customers know right from the start what to expect. Provide links to the relevant bodies, such as those below: 
Australian Interstate Quarantine Website
Australian Quarantine Regulators
Aust. Gov. - Weeds of National Significance
How should I prepare and pack plants for shipping?
Once you've decided to take your business online and offer mail order plants, it's crucial that you spend some time working out the best way to prepare and pack your plants for transit. Clearly, the method you choose will very much depend on the kinds of plants you're selling – preparing and packing herbs, for instance, is very different to succulents, which can survive for days without water and soil.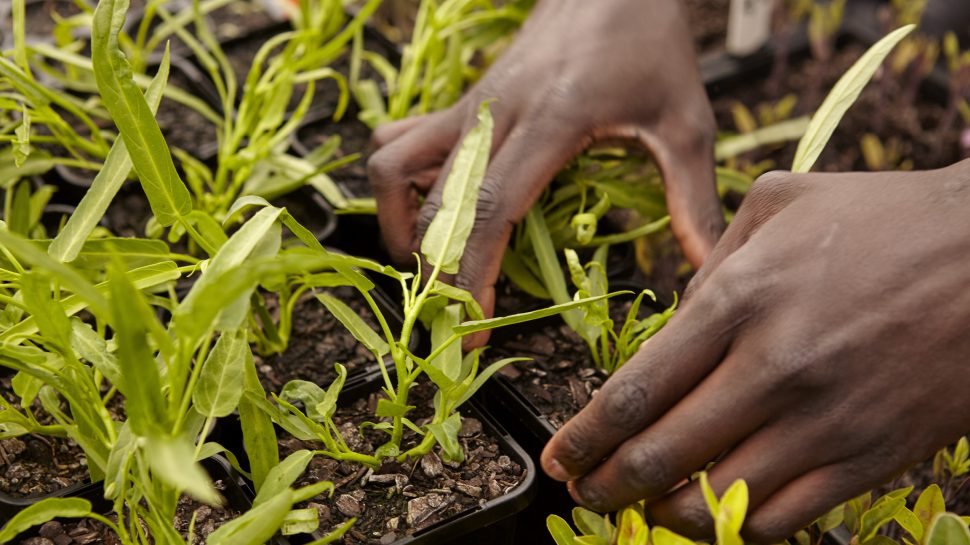 Potted plants 
Sounds difficult? Once you make a start, you'll realise it really isn't. In fact, a vast majority of online nurseries and plant sellers send potted plants via mail. Here's how they do it:
Ensure the plant is well rooted in the pot, as this keeps both potting mix (and plant) in place.
Place sticky tape over the top of the potting mix to prevent it falling out while in transit
Select a box that is the right size to prevent the pot and plant moving around.
Place bubble wrap or scrunched up newspaper in the bottom of the box to support the pots and plant.
Tape the pot to the inside of the box to prevent movement; small bamboo stakes can also be inserted on either side of the plant to increase stability.
Cover the plant/s with more newspaper or bubble wrap, then seal and tape the box. 
Bare rooted plants
Mailing bare rooted (un-potted) plants is far less complicated than potted but is only appropriate for certain types of plants. Many ornamentals and indoor plants, and all succulents, can survive out of soil for several days, as long as they are properly prepared. While you'll know best what your plants require, here are the basic steps for preparing and packaging a bare rooted plant: 
Remove the plant from the soil and gently shake off any excess. Don't wash the roots, as any remaining soil keeps beneficial microbes active and helps establish the plant at the other end of its journey 
Wrap the roots with sphagnum moss or moist paper towels and place the bundle in a plastic bag. For longer journeys, consider adding a few teaspoons of water crystals at the roots to keep the plant as fresh as possible during transit. 
Stabilise leaves and branches using twist ties or rubber bands and roll in newspaper for extra protection.
As with potted plants, tape the plastic bag to the inside of the box for extra stability. 
Surround the plant with bubble wrap or shredded newspaper, seal and tape the box. 
Tips for packaging, labelling and mailing plants.
The key to facilitating a smooth packing, mailing and delivery process is having the right equipment and a trusted delivery partner. Here are our tips for packaging, labelling and mailing your plants:
Learn how Australia Post is helping Plants in a Box streamline the process of sending and delivering their plants.   

Smarter sending tools for your eCommerce business

Thousands of eCommerce businesses rely on MyPost Business to save time and money when sending. Sign up for free and start sending smarter today.