How to help streamline your eCommerce parcel processes
Online shopping growth reached record-breaking volumes in 2020, spurring small businesses to focus their efforts to selling online. In response to the incredible surge in delivery needs for our customers, Australia Post have partnered with several eCommerce Platform Partners to further simplify how our customers are selling and sending online.

Key points
Australia Post has simplified parcel sending by offering our MyPost Business parcel sending solution as an integration capability for eCommerce Platform Partners.
MyPost Business customers can now generate, pay and print Australia Post labels whilst accessing their applicable MyPost Business savings1 – all within their integrated eCommerce Platform Partner.
Simply sign up for a MyPost Business account - if you haven't already - and connect your account with an integrated eCommerce Platform Partner.
What's an eCommerce Platform Partner?
eCommerce Platform Partners offer a variety of services to businesses looking to sell online, providing your business with the eCommerce tools and technology you need to get started. Our integrated eCommerce Platform Partners provide systems and tools that can help you manage your online business end-to-end. From building an eCommerce store; order fulfilment and shipping management; all the way to payment services - there are a variety of eCommerce Platform Partners that can help your business at any stage of the eCommerce journey.
By connecting with your chosen eCommerce Platform Partner, you can streamline your order processing and shipping, as well as connect to multiple carriers and payment providers. The result? Simplified parcel sending and a more centralised way of managing your business online.
Why integrate your MyPost Business account with an eCommerce Platform Partner?
This integration enables access to your MyPost Business account, where you'll be able to import your orders, generate, pay and print Australia Post labels and access your MyPost Business savings1 – all from a single place.

Marc Gauci, Head of Business Development, Marketplaces and Platforms explains how this integration can help simplify parcel sending for your business: "The integration solution is effective, seamless and in line with our strategy to support Australian businesses, by making it easier and more convenient to access Australia Post's products and services".
"Depending on how your business sells online and if you use multiple sales channels, centralising order management and sending on a single eCommerce Platform Partner can make a big difference to your day-to-day operations."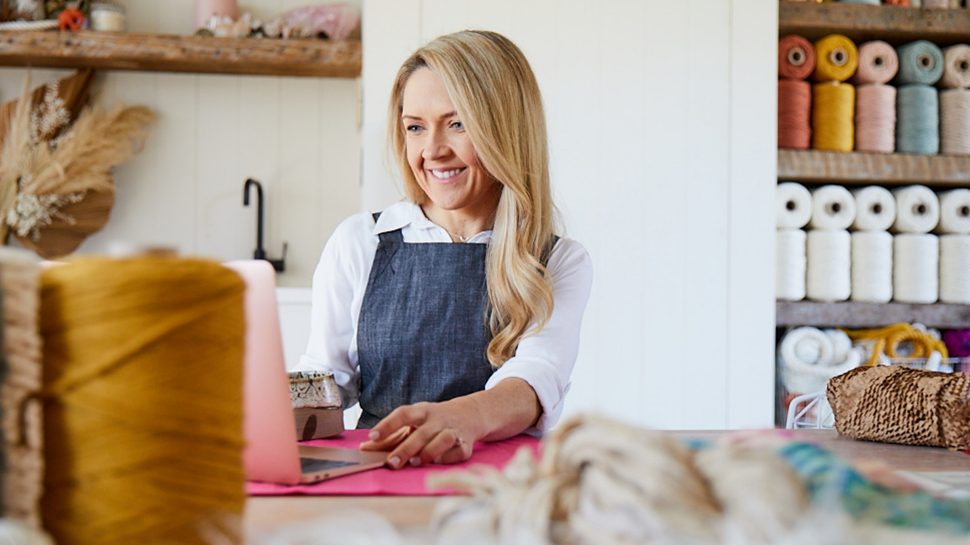 Choosing the right eCommerce Platform Partner for your business
Australia Post partners with a wide range of eCommerce Platforms that offer different benefits for small businesses. Each eCommerce Platform Partner has its own strengths and ability to customise solutions for its customers, making the choice of eCommerce Platform Partner a highly individual one that should be based on your unique business needs and ambitions.
The right partner can offer you a scale-able solution that meets your initial needs and integrates the features that are important to your business. Whether it's the fundamental building of an eCommerce website, all the way to helping businesses set up a full eCommerce ecosystem.
Here are a couple of Marc's key tips around assessing eCommerce Platform Partner suitability:
Check their integration capability: "Make sure the eCommerce Platform is able to connect to your relevant systems and is integrated into your carrier services," he says. "Friction is removed when your systems can 'talk' to each other."
Understand their plug-ins: "Make a point to understand a platform's plug-ins, software and integrations to other eCommerce Platforms. For example, if your business sells on multiple sales channels, you'd want the efficiency of aggregating online orders from all those channels for processing in a single eCommerce Platform."
List your requirements and set a budget: "It's important to clearly understand your total requirements and budget, including your own development costs. You can then perform an online market search based on the particular eCommerce tools or improvements your business is looking for, and compare each eCommerce Platform Partner's offering to your business for suitability before making your decision."
Which eCommerce Platform Partners are integrated with MyPost Business?
The MyPost Business integration with eCommerce Platform Partners is currently available as a Beta solution, with the official solution planned for release in August 2021. There are more than 2,500 MyPost Business customers already using the Beta solution and we expect this number to continue growing as more eCommerce Platform Partners integrate with MyPost Business.
The eCommerce Platform Partners already integrated with MyPost Business include Addition, BigCommerce (via ShipStation), DotWMS, EIZ, SellerDash, Shippo, ShipStation and Starshipit.
How to connect MyPost Business with an eCommerce Platform Partner
Connecting your MyPost Business account to your preferred participating eCommerce platform partner is simple and only takes a few minutes, including the setup of your MyPost Business account – if you're not already registered.
Looking to integrate your MyPost Business account with an eCommerce Platform Partner?
Log in to your MyPost Business account and follow the integration guide below to connect your account with an integrated eCommerce Platform Partner.