Top tips for packaging your online orders like a pro
Not sure where to start with packaging orders for your online business? Read our packaging hints and tips to help your parcels arrive safely and quickly.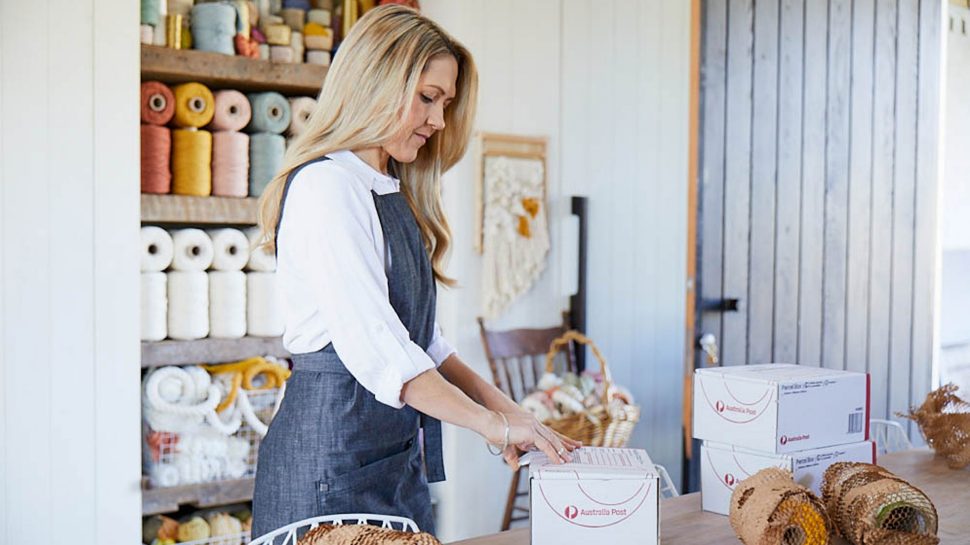 Key points
It's important to know the rules for packaging and sending the items your online store sells.
Set up checklists or guidelines so everyone in your team knows how to pack items correctly.
Having healthy stocks of the right packaging on hand means your orders will be out the door quickly.
Plan your packaging strategy
It's easy to pick the eCommerce brands that have spent time perfecting their packaging. Their boxes and parcels are a joy to open, with thoughtful touches and stand-out designs working wonders for their brand.
The brands that get it right reap the rewards. A well-packaged parcel helps to protect the items within, reducing the risk of damage (and, by extension, returns). What's more, great packaging helps improve the customer experience, which may increase the likelihood of repeat business and referrals.
To help you plan your packaging strategy, here are some key things to keep in mind.
1. Become familiar with the packaging guidelines for your online business
There are guidelines for packaging and sending different items, and it's important to familiarise yourself with those that are relevant to what you're sending. To begin with, you need to make sure your parcel is packed in such a way that it:
prevents injury to any person handling the article
prevents the contents escaping and causing damage to other postal articles
prevents damage to equipment and vehicles, particularly aircraft, during transit
protects the contents from loss or damage caused by its handling during transit
protects the contents from the effects of climate, including changes in atmospheric pressure during air carriage and extremes of temperature
If you're sending perfumes or aerosols, or packaging fragile goods or perishable food items, there are specific rules to follow. These are detailed in our Dangerous and Prohibited Goods guide (PDF 1.1MB).
2. Choose your perfect packaging
There are many options out there when it comes to packaging, including boxes, satchels and tubes. Take some time to collect quotes and samples of different sizes and styles, or you might prefer to use your own packaging to reflect your brand. Avoid external packaging that's overly shiny or high gloss, as it may slip off our equipment and cause delays for your deliveries.
As part of this step, make sure to select the correctly sized packaging for your products. Half-empty boxes could collapse, while boxes stuffed to the brim may burst. Getting the size just right will not only help protect the item, but it can also help reduce postage costs and may lead to more environmentally friendly shipping, as you're not wasting precious space during the parcel's journey. With 3 in 4 Australians thinking about some element of sustainability when they shop online1, it's a worthwhile consideration.

3. Create easy-to-follow packaging guides
To help all the people in your team follow the right steps and use the correct packaging when preparing orders for shipping, create some guidelines for your business. Clearly illustrate which types of packaging to use for each product and consider creating checklists that describe and explain each step of the packing process – from choosing the right box size to attaching your labels correctly.
4. Stock up on cushioning and fillers
Whether you use shredded paper, tissue paper, corrugated cardboard or another type of filler, stock up on your chosen cushioning – especially if you sell delicate items that need extra protection in transit. You want to make sure that whoever is packing your items never has to scrimp on this important part of the packaging process. Using the right amount of cushioning will give your items the best chance of arriving safely without causing damage to anything around them by leaking or breaking.
While you're at it, buy other packaging essentials like tape in bulk so you've got everything you need to get orders out the door, fast.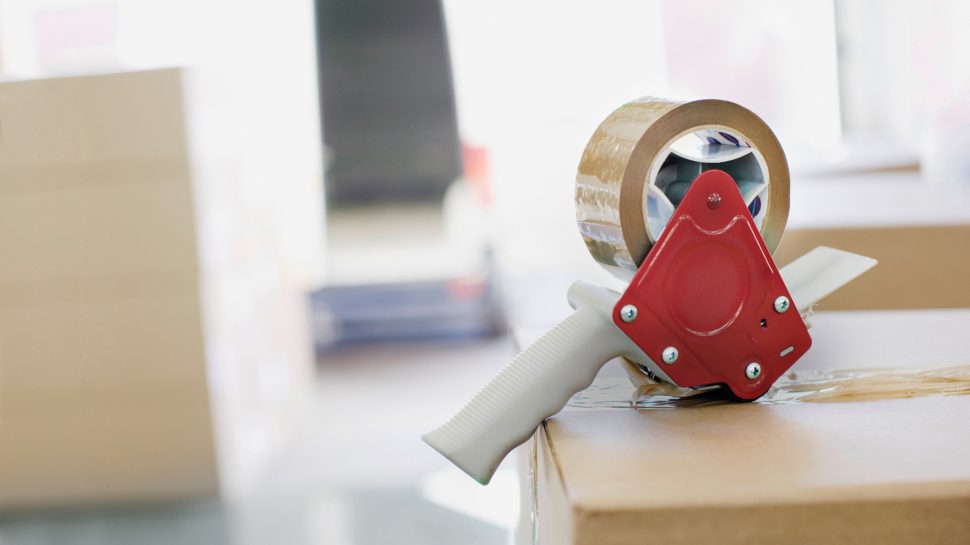 5. Label with care
Once you've carefully packed your product and sealed the box or satchel, the last thing you want is for a poorly placed label to stop the item from arriving safely at the customer's home. On boxes, labels should be placed on a clean, flat surface. Don't wrap them around edges or place over a fold, and ensure the label isn't partially covered by tape or strapping. For satchels, place your label in the middle of the satchel on a flat surface and avoid overfilling.
Printing labels in black ink on a matte white label will ensure it can be clearly read and scanned at all points on its journey, too. By taking these steps, you're helping to ensure that your parcels can move smoothly and efficiently through our network, without them needing to be handled individually if they fail to scan. It all adds up to creating the optional delivery experience for your customer.
Now it's just time to lodge your parcel. Depending on which service you use, this can be done at a Post Office, Business Centre or even picked up from your business. Read our article on different shipping strategies your business can use, and check our Postage Calculator to determine the sending costs for Australian and overseas parcels today.

Want to save money on parcel sending?

The more you send with MyPost Business, the more you save. In fact, you can save up to 40% off domestic parcels and up to 35% on international parcels.