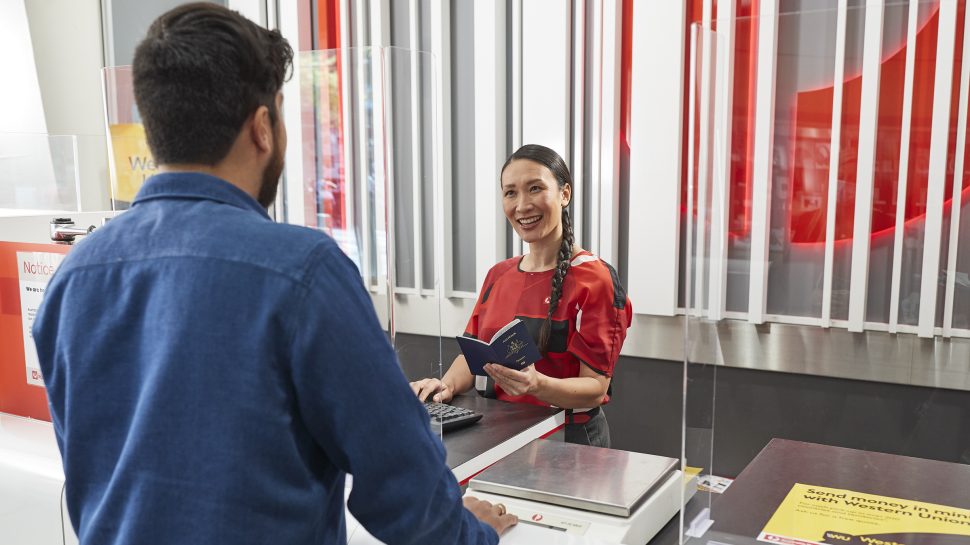 Sending money overseas is as easy as a trip to the Post Office. Get face-to-face support and service from our friendly staff.
Head to a participating Post Office with your Australian mobile number and one of the following forms of current and valid ID:

Australian driver's license
Passport3
Australian Proof of Age card4
We'll tell you the currency exchange rate and any applicable fees for your money transfer upfront. Confirm your recipient details, pay using cash or EFTPOS and your money is on its way.
There is no need to prefill any forms – you'll only need to fill out a Western Union brochure (PDF 514kB) at the counter if you're a new sender or transferring money to a new recipient.