How to make payments and manage orders through your online shop
Once you've taken the plunge and decided to set up your own online shop, it makes sense to be able to accept online payments and manage your orders from within your own digital hub. The way you present your payment options to your customers is a key factor in maximising your online sales.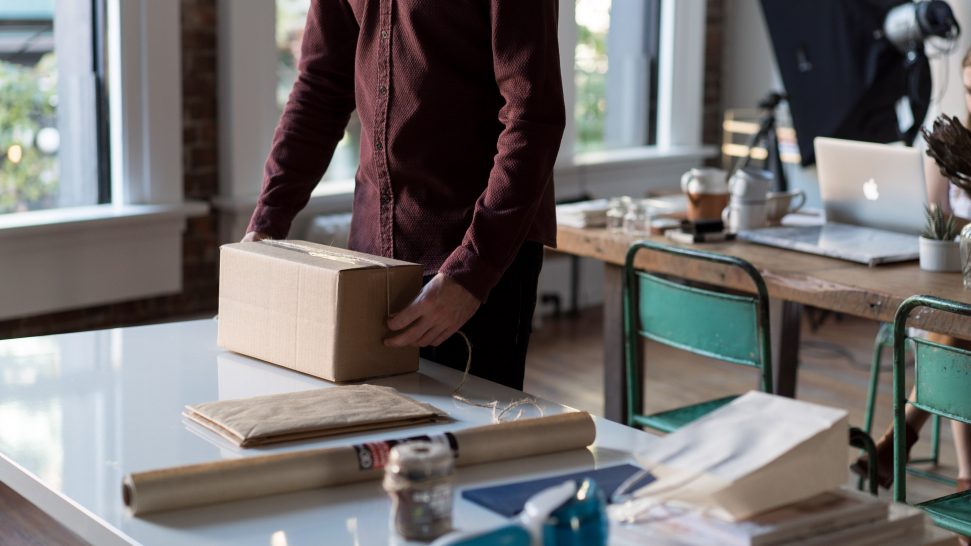 The best online payment methods for your eCommerce venture

If you're selling online, you want your customers to be able to buy your products or services as easily as possible from your website.
According to the Inside Australian Online Shopping Report that Australia Post commissioned in 2016, consumers still have a few barriers when it comes to shopping online.
The issues are centred on trust and mainly concern the delivery and tracking of purchases. As long as your payment options and conditions are accessible, transparent and functional, the vast majority of customers will be more than willing to buy from your online store.
Starting out as you mean to go on
You can make your customers feel safe and secure by offering payment methods that are familiar to them. If they instantly recognise the payment buttons on your site as methods they've successfully used elsewhere, they'll immediately feel more predisposed to making purchases with you.
Payment options are a primary feature of your e-commerce shop, so it's worth getting this right from the start. As an e-retailer, there are many different options that you can choose to offer your clientele, and they range from relatively simple to fairly complex.
Accepting credit cards in your online store shouldn't be complicated for you or your customers. You can do this by setting up a merchant account or using a payment gateway account, which is also known as a third-party merchant.
It's preferable to accept Mastercard and Visa, as these are the most commonly used credit cards in Australia and come with the lowest fees. Because of its premium status, accepting American Express cards will cost you more, but is worth considering because of the sheer volume of Amex cardholders in Australia. All 3 of these credit card companies offer extra purchase protection security measures to their customers, which is another reason they're so popular with online buyers.
Another form of online payment solution is third-party payment processing services such as PayPal, which is considered the safest way of buying online. These solutions let you add clickable payment buttons to your website that take your customers through to a separate payment website, which then takes care of the financial transaction for you.
After the order has been completed, the customer is sent back to your website, where they can spend further time looking around. After the transaction has been completed, you'll receive the detailed information needed to fulfil your customer's order. This means you can concentrate on your online business, leaving someone else to take care of the complex electronic transactions.
Integrate as you grow
As your online venture becomes more successful, you might decide to integrate the transactional experience into your website so you can offer on-site, online payments and a shopping cart that allows your customers to buy multiple items in one session.
Although adding an integrated process will incur extra costs, it will also provide you and your customers with some very real benefits.
A simple way to get started is to use an 'off-the-shelf' service like Squarespace. These integrated models give you more control over the shopping and checkout processes. They also let you fine-tune your online messaging in response to unique transactional behaviour from different customers. So, you might want to customise the order completion page with specific offers or promote some of your other products or services that are relevant to what the customer has already purchased.
Another benefit of these types of services is that they let you track the entire customer journey, which includes the digital marketing campaign that brought your website visitors to you in the first place. They also allow you to analyse different customer information so you can determine what website content is working, and the online behaviour of successful purchasers.
The full package
As your e-store expands even further and you begin to offer a broader base of products or services, it might be time to consider utilising a full e-commerce solution, such as Shopify or Magento.
There are many e-commerce solutions to choose from in this space and they all offer a wide range of features. They cost from zero dollars upwards and all offer you the ability to create and manage a fully functional online store, which gives you a back-end system with order management capabilities.
Having a back-end system allows your customers to create accounts and manage their personal information, shipping addresses and billing preferences. It also lets you create coupon codes, integrate multiple payment options and even customise the checkout process.
Another benefit of these full-service packages is that they allow you to create and organise your category, subcategory and product pages. They also allow you to upload and manage product and inventory details and offer advanced product searches. Many of these e-commerce solutions manage orders, track shipping and fulfillment details and have the ability to integrate with your accounting and financial systems.
The payment solutions you settle on should reflect the stage your online store has reached in the marketplace. Whichever options you choose to improve your company's payment and order management systems, selling online is a great way to grow your small business.
If you're ready to boost your skill level, you can learn more about this topic by signing up for Google's Digital Garage free learning modules.

Want to save on parcel sending?
With MyPost Business, your savings grow as you move up the five savings bands.