The future of eCommerce: a forecast for online retail
Staying one step ahead of your competitors is vital to ensuring your eCommerce business thrives. But how do you know what's around the corner? Here, we share the latest data to help predict the future of eCommerce in Australia.

Key points
One million more households are shopping online than in 2019.
By 2033, we predict around one in three dollars will be spent online.
Bricks & Clicks retailers have enjoyed an increasing share of online spend in recent years.
What does the latest eCommerce data show?
eCommerce is strong in Australia, with 18% of all retail transactions last year made online.1 If you're an online retailer though, you'll want to know more than just where eCommerce is right now: to stay ahead of your competitors you'll need to understand where it's headed next.
Using data is a great way to forecast the future of eCommerce and make sure you're building a solid strategy that will help your business thrive. So, what exactly does the latest data reveal?
According to the 2023 Inside Australian Online Shopping Report (PDF 7MB), eCommerce growth has stabilised after a few tumultuous years during the COVID-19 pandemic. 82% of Australian households made an online purchase in 2022 and we spent a record $353 billion on retail goods ($63.8 billion of which was spent online).
After 12% growth in 2021, last year the number of online purchases softened, down 2.6% year-on-year. Though, when we consider what was happening those preceding years, when populations were in lockdown and retail closed entirely, it's no surprise that the volumes couldn't keep up once COVID-19 restrictions ended.
And while the total number of purchases dipped slightly last year, the report finds the amount we're spending online is growing, up 1.7% year-on-year.
Is eCommerce expected to grow?
There are now over 1 million more households shopping online compared to 2019 and this trend is likely to continue. Many Aussies who adopted online shopping during the COVID-19 pandemic have stuck with it.
The expectation for the next 10 years is that retail will return to its historical growth trend of around 3% each year. At this rate, we forecast that by 2033, around 1 in 3 dollars will be spent online.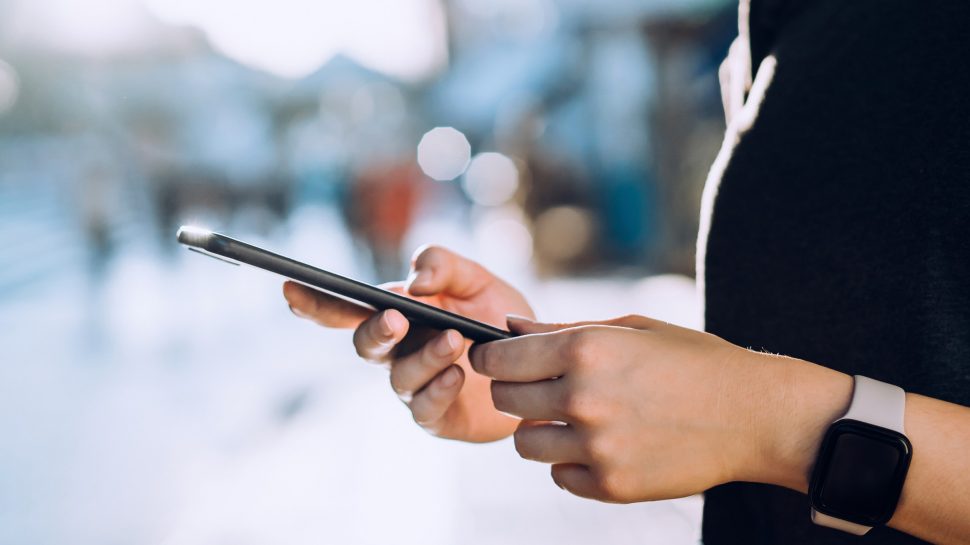 The retail models seeing greatest growth
Bricks & Clicks retailers enjoyed the most success in recent years. With in-store shopping resuming in 2022, coupled with consumers' new online shopping habits firmly in place – it makes sense that those with both an online and physical presence performed well.
The Online Shopping Report shows retailers in this group enjoyed a 7-percentage point increase in share of online spend compared to 2019. Pureplay online retailers on the other hand, declined 7 points during the same time.
Bricks & Clicks retailers who'd focused more on their physical stores than eCommerce had to quickly catch up when retail closed. Says Paul Zahra, CEO of the Australian Retailers Association (ARA), "The pandemic accelerated changes and shifts towards omnichannel retail and demonstrated that those willing to harness technology and innovation to meet their customers' needs were able to be resilient in the face of crisis.
"Retailers who used the past few years to consolidate their technology strategy are now reaping the benefits of sophisticated systems set-up to support growth and success."
The takeaway for retailers? Omnichannel models are currently riding high as they cater to shoppers' demands for greater choice and convenience. Pureplay retailers shouldn't feel alarmed though - there are plenty of ways to get your products in front of customers, from pop-ups to collaborations or marketplaces.
The evolution of the last mile
Another emerging delivery trend is the increasing use of collection points such as 24/7 parcel lockers. With shoppers buying more online - including goods of higher value - coupled with increasing apartment dwelling and returning to hybrid work, lockers offer a great solution for convenient, secure deliveries.
The recent Delivery Experience Report found that deliveries to apartments increased faster than deliveries to houses, with apartment deliveries up nearly 80% in 2021.2
Meanwhile, demand for parcel lockers is expected to almost double over the next 5 years internationally,1 and out-of-home deliveries in Australia are catching up.
Integrating collection points at checkout solves this problem for retailers wanting to ensure first time delivery, and for customers wanting peace of mind over the security of their purchases.

How can your eCommerce business prepare for the future?
While 2022 was a strong year for eCommerce, retailers are preparing for changing conditions. Cost of living pressures, rising inflation and interest rate increases are having an impact on consumer sentiment, with shoppers likely to be more cautious about their spending.
Paul Zahra says as growth levels out, building customer loyalty will be more important than ever. "It's not just about rewarding spend – retailers will need to look more broadly to recognise and nurture the full breadth of the customer relationship. Brands that consider every interaction and invest time into building a community are seeing dividends in the overall customer experience."
With loyalty on the line, offering added value is a great way to nurture these customer relationships. For online pet goods retailer PetCulture, it's also a way to stand out from their competitors.
Says Simon Smith, Leader of the Pack at PetCulture: "Customers are expecting personalised experiences that provide flexibility, choice and added value outside of dollar savings. In our case it's a 10% discount on recurring orders, bonus Aussie Hazard Cover for pets, access to free 24/7 vet advice and 2x Everyday Rewards points."
Even the pet segment is a trend worth jumping on. Pet Products were the highest growing sub-category across Australian eCommerce in 2022 – up 21.6% year-on-year.
Streamlining your eCommerce operations can also help future proof your business. If you're sending regularly, a MyPost Business account can be used create and pay for labels, book pickups and manage your account, while giving you ways to save money on parcel sending. Businesses say the integrations alone help them save an hour every day. 
One thing's certain - eCommerce is a fast-moving industry with plenty of opportunities for retailers willing to innovate.
Want to stay on top of more emerging trends? Explore the latest data and insights and keep your finger on the pulse of what's driving the future of eCommerce.
Selling online? We're making eCommerce easy

Learn how MyPost Business can help you save time and money on parcel sending.