Frequently asked questions about FAQ pages
Your FAQ page can free up staff from answering repetitive questions, help with customer service and even win more customers for your business.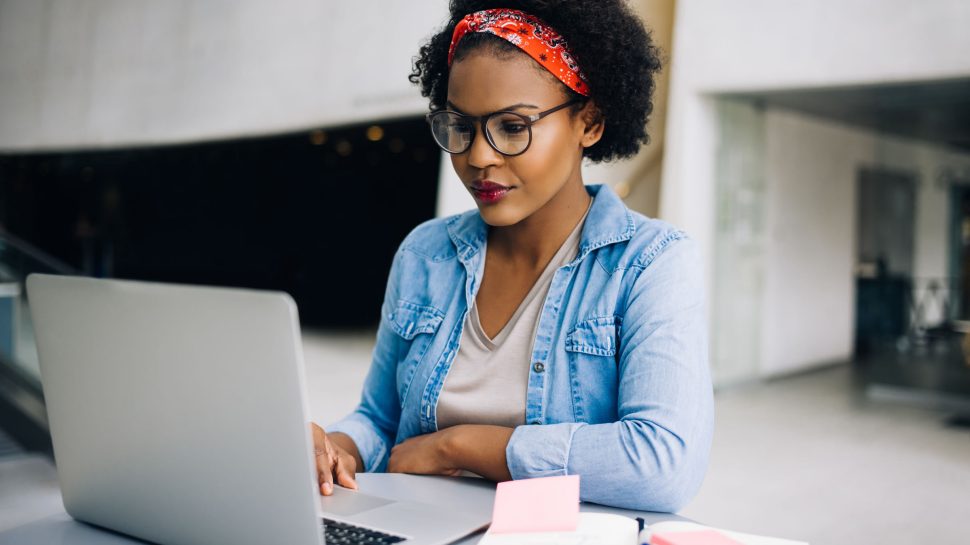 Why do I need one?
The Frequently Asked Questions page is, as the name suggests, the page on your website where you address the most common questions or concerns your customers or potential customers have.
By taking care of the questions you get most often, your FAQ page helps to relieve the burden of answering telephone or email queries. And it is the first port of call for many customers who want to find a quick answer on the internet rather than having to make a phone call.
But it can do a lot more than that.
It is also an important customer service tool and even a sales tool.
The FAQ page is a chance to give consumers more details about your products and help them make a purchasing decision.
Where appropriate, you can include a call to action to guide your customer to the next step in the purchasing journey, whether that is to specific product pages, or to contact you for more information. You should always remember, however, that the primary purpose of the FAQ page is to answer customers' questions. If you have too much marketing speak it will turn them off.
Where do I find the questions?
The simple answer is 'from your customers'.
Start by keeping a record of the questions you are most often asked and monitor your social media sites for what customers are saying. Try to ask real questions that customers would ask, and avoid the "why are your products so fantastic?" type of questions.
You should also anticipate potential barriers to purchase, and phrase questions around these to help overcome any reluctance.
For instance, you might sell cosmetics and skincare products online and have customers who are concerned about animal welfare. You ask in your FAQs "Are your products tested on animals?" and then explain in the answer that they aren't and all of your products have the relevant certifications.
Music streaming service Spotify uses the question "Can I burn CDs in Spotify?" as an opportunity to remind potential customers about its huge music library.
If you find you end up with a very long list of questions, you should help users find what they are looking for by grouping them into categories, like US online clothing and shoe retailer Zappos has done.
How should I write my FAQs?
Each FAQ should answer a specific question rather than something vague, so "What do I do if I've forgotten my password?" is better than "What about passwords?"
Try to write the questions from the customer's point of view – "How long will it take to deliver my order?"
And respond as if you are talking to the customer – "We will dispatch your order on the same day we receive it and you should expect to receive your parcel one or two days' later."
FAQ pages have to be informative, but they don't have to be deadly serious. So if your brand has a bit of personality, you can inject that into your answers. For instance, the FAQ page of Cards Against Humanity (a card game that focusses on the dark side of life) has a page that amplifies its brand.
Also, answers shouldn't be more than a few sentences at most. If you find they're getting too long, break your answers up into new questions.
Can it help my SEO score?
It may if you build it correctly. If you or your website designer give each question its own dedicated weblink your website is more search-friendly. Each answer can then be found in your own from a Google search. Giant retailer Amazon employs this technique on one of its FAQ pages, and there's no reason why a small business can't as well.
This means that even if web users aren't searching for information about your product specifically, they can be directed to your page, giving you access to a potential new customer.
Software company HubSpot does a good job of this and some of the questions they provide are the sort of questions that people might also type into google.
This also makes the pages easier to navigate, as having all of the questions together at the top of the page saves the reader from having to scroll down through many questions and answers to find what they're looking for.
You should avoid duplicating content that is contained elsewhere on the site in your FAQs as this will actually hurt your SEO score. Instead, ask the question on the main FAQ page then link to the relevant content.
Anything else?
Make sure you keep your FAQs up to date as your products change or as new concerns emerge from customers.
Also, you should make your FAQs prominent and findable and not hide them down the bottom of the website. You should clearly link to FAQs from your homepage and any other pages which you think might raise questions that customers want to be answered.
People using FAQ pages are looking for more information about your business and its products, so include contact details on the page and encourage them to get in touch if they haven't found answers to their questions.
Finally, your FAQ page shouldn't be an afterthought. You should view it an important part of customer service and a sales tool, and build the best one you can.