Why 'green' online sale events are taking off – and how to be part of this movement
Green eCommerce: it's a growing trend led by a generation of mindful online shoppers. We take a look at how your business can provide great sales while staying true to the sustainability movement.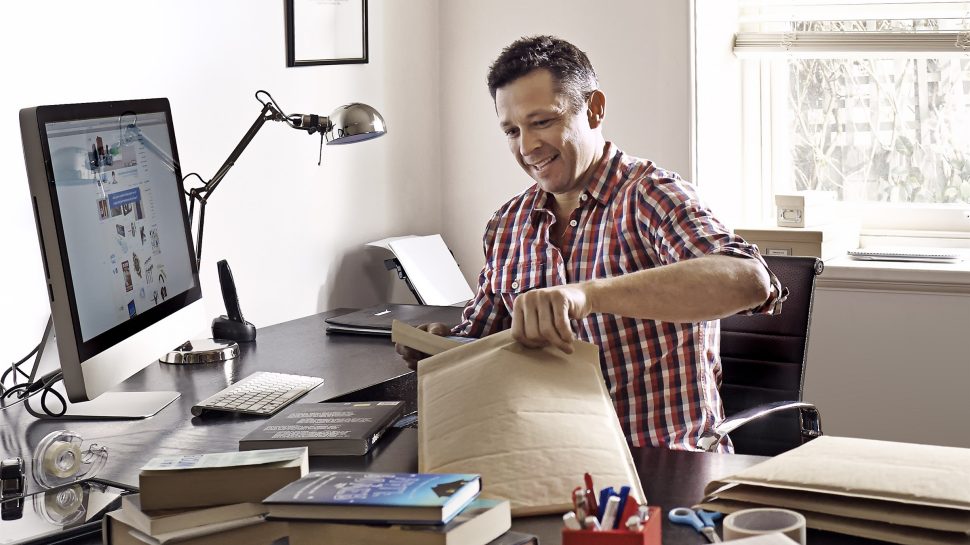 You can share your sustainability story and the value of your products with customers in a number of ways.

The current generation of online shoppers are more mindful and socially responsible than ever and they're looking for sales events that highlight sustainable practices.
While Millennials and Generation Z are leading the way, they're influencing other shoppers to make choices based on their values1. This means that people are increasingly making the connection between sustainability and online shopping and they're building a movement that's here for the long-term.
In the past, engaging with these customers through online sales events has seemed a little jarring to many businesses. But the current movement is showing that taking part in sales while also being true to the sustainability and social values of both your business and your customers is absolutely possible.
Share your sustainability story
The best way to do sustainability is with authenticity. Your customers want to see not only what your values are, but also how you take action on those beyond simply using generic words like 'green' and 'environmentally friendly' in your communications.
A major barrier for shoppers who want to buy sustainable goods is a lack of information or trust in the brand2. Sharing how your business and your products are sustainable can help to remove these barriers.
Every touchpoint is an opportunity to share a part of your story, whether in words, images, videos or action. Some ideas for sharing your sustainability story include:
Use your website to communicate the full story of why and how your business chooses to be sustainable
Share snippets of your story on social media, in your packaging, in product descriptions and more. Make sure these are customer-focused so shoppers feel they resonate with you.
Tell the stories of your founders and employees: how do they showcase your brand's values?
Share great reviews or testimonials from customers who are happy with your sustainable goods and practices
Show what it's like behind the scenes of your business so that customers can see your authenticity
Clearly communicate the value of your sustainable products
While shoppers are increasingly led by their values and are willing to pay more for sustainable goods, they're still keen to know what's in it for them. They look first at whether they'll gain benefit from their spend before considering the wider impact3.
Wondering what to share with your customers about the value in a sustainable product? Research indicates they're interested in knowing about the social and environmental impact of their purchase, how durable the item will be and whether it's produced ethically and with minimal carbon emission4. You can share these details with your customers in a number of ways: on your social channels, throughout your website and within your packaging.
Research in the Asia Pacific region shows that 40% of consumers plan to increase their spending on sustainable goods in the next three years5, so taking the time to communicate the value of your products could help to grow your business.
Be transparent about your delivery and packaging solutions
Shoppers are also very interested in how sustainable your delivery and packaging solutions are.
Many shoppers now expect businesses to decarbonise6  and three-quarters of online shoppers believe sustainable delivery should be standard7. This means it's a great idea to communicate to your customers that by sending with Australia Post you're choosing carbon neutral delivery.
They're also noticing the packaging you use as they unbox their items. In fact, two-thirds of online shoppers dislike it when their goods arrive with excessive packaging8, so by reducing your packaging you'll be helping them to decide that shopping with you is a good fit with their values. Australia Post values sustainability: our core range of satchels are made with 80% recycled plastic and our cardboard packaging contains recycled content and is recyclable.
Get creative about how you promote your sustainability
While online sales are traditionally about reducing prices, some eCommerce businesses are opting for more creative ways to showcase their sustainability ethos while attracting new customers to their brand.
There are many different ways to creatively take part in a sustainable model for promotions and sales. Some sustainable practice examples include:
Skip the discounts and showcase real change instead. For example, during the Green Friday sales, Melbourne fashion brand Elk decided to plant a tree for every purchase instead of discounting their prices9.
Make socially conscious donations. Corporate social responsibility is important to the latest generations of shoppers and they want the social values of their favourite brands to resonate with them10. Perhaps donate a percentage of profits to a cause that shares your business and customer values.
Showcase how you repurpose materials. Shoppers are interested in supporting businesses that reduce waste and show innovation in how they do this11. For example, t-shirt business Citizen Wolf put their own spin against consumerism on Black Friday by hosting 'Black Fri-dye', asking customers to send in used clothing to be dyed black in order to extend its lifespan12.
Add your voice to the promotion of giving. Instead of encouraging spending with your business, you can showcase your values by promoting an antidote to online sales events, such as GivingTuesday, a day that encourages people and businesses to give back to charity via time, money or their voice. This will show your customers that you genuinely care and would like to see non-profit causes benefit from donations.
Choose sustainable packaging
We're proud to stock a wide range of best-in-market sustainable packaging, including our core satchel range, which is made with 80% recycled plastic.