The online shopping trends shaping Australia's eCommerce industry
With 82% of Australian households now shopping online, developing an eCommerce strategy that taps into current online shopping trends will help you stand out from the crowd. Here, we explore six key trends, straight from our latest eCommerce report.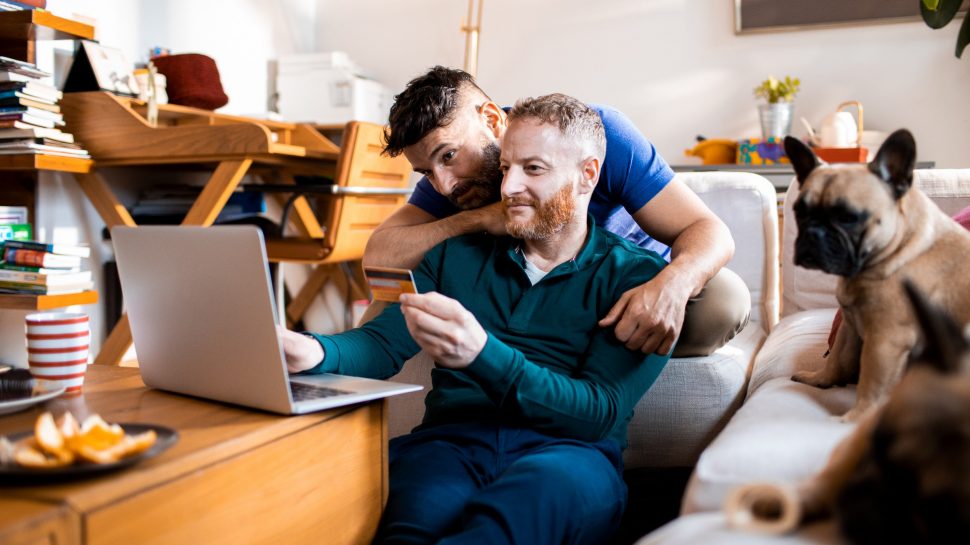 Key points
Participating in sales events is an easy way to reach new customers looking for a great deal online.
The most active shoppers value speed and convenient deliveries.
Getting ahead of the latest trends in online shopping will help you stay relevant in a crowded eCommerce market.
The shopping trends customers are following online
With 18% of retail sales now made online in Australia - accounting for $63.8 billion - competition for customers is intense1. So, how can retailers capture shoppers' attention while nurturing their loyalty? Build a winning strategy that ticks the boxes for Aussie shoppers with these six eCommerce trends to know right now.
1. Shoppers are embracing sales events more than ever
One of the major trends in eCommerce is the growth of sales events among Australian shoppers, as they look to stretch their dollar further.
In the latest Inside Australian Online Shopping Report, we reveal all six of the major eCommerce categories experienced their highest peak of 2022 in November, when the Black Friday and Cyber Monday sales take place. During that month, a record 6 million Australian households made an online purchase1.

Each year, more and more events are being added to the eCommerce calendar (PDF 7.9MB). With cost of living pressures soaring, customers are looking for greater value and becoming more comfortable shopping around for the best deals they can find. This presents a great opportunity to reach new customers who you can (hopefully) nurture into repeat ones.
For your business to truly maximise these periods, you'll want to decide which sales you'll take part in (if not all of them), determine your offer strategy and how to communicate it to customers.
With increased web traffic during sales, retailers also need to plan carefully to ensure the extra orders don't create fulfilment issues. Get ahead of the rush by putting on extra staff to pick and pack orders, checking you have sufficient supply of satchels and packaging and getting an up-to-date view of your inventory. No customer wants to receive the disappointing email to say the item they've purchased is no longer available.
Updating your email and website FAQs to reflect your current fulfilment timelines is also a great idea for eCommerce retailers looking to deliver the best customer experience during peak periods.
2. Offer 'Super Shoppers' fast, convenient delivery
Australia's Super Shoppers are a small yet mighty cohort of online customers. The report finds that in 2022, just 16% of households did half of all online shopping, making them an important group to win over.
Demographically, Super Shoppers are likely to be busy professionals, live in metro areas, have families and earn higher incomes, so they value speed and convenience above all else. Across all shopper groups though, 29% of people expect their deliveries to come faster than they did in 2019. Speed certainly matters.
With expectations for faster delivery, savvy retailers use shipping speeds as a point of difference. Upgrading a customer's shipping from regular to express is a simple tactic that can enhance their shopping experience and could turn them into a repeat customer.
3. They want greater control
Australians' lifestyles are evolving and they're looking for more control over their deliveries. The combination of making more purchases, more often – while being back in the office – means many shoppers can't guarantee they'll be home when their latest online order arrives.
By offering multiple delivery options, you're likely to improve your chance of check out conversion. The report finds that international demand for parcel lockers is expected to almost double over the next 5 years, as out-of-home delivery options become a major focus for both retailers and consumers.
Adding collection points such as 24/7 parcel lockers enables customers to pick up deliveries whenever it suits: and it's a feature that can be integrated directly into your checkout, making it even easier for customers to access.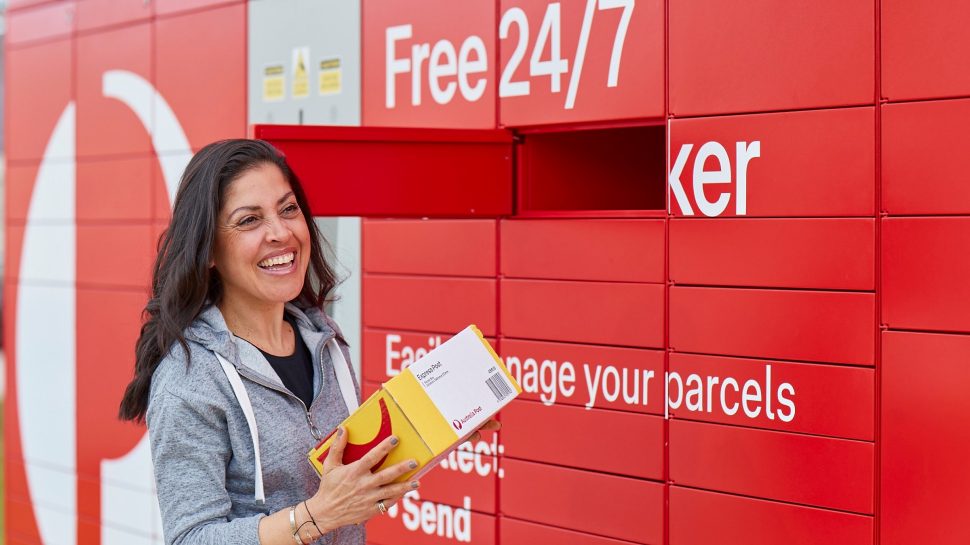 4. More ways to pay
Providing multiple payment options is another eCommerce trend that can help to give shoppers a tailored experience. Buy Now Pay Later (BNPL) services have been popular in recent years, with 38% of Australians saying they'd used it at least once to make a purchase2. BNPL has almost full penetration in fashion, and the service appeals to millennials, who are growing in buying power.
More recently, cashback apps and websites have been trending, built on the simple idea of giving customers a percentage of their purchase costs back. Digital wallets like ApplePay and PayPal also very popular as they often provide multiple layers of security for users. With all these options and more out there, it's clear that customers expect to be presented with multiple ways to pay for (or earn from) their purchase on your site.
5. On-site personalisation
Another trending eCommerce must-have is personalisation. By personalising shoppers' interactions with your brand, they're likely to have a better experience than if you offer a one size fits all approach.
When done well, personalisation considers every customer-facing touchpoint - from your website to social media channels, in-app experiences, eDMs and more – to offer tailored experiences to your shoppers. It also gives you an opportunity to get creative or test new approaches on selected shoppers.
Lauren Shepherd, GM of Customer Data, Personalisation and Loyalty at MECCA Brands says shoppers have a reasonably high expectation of a brand understanding them, once they've shopped with you multiple times.
"So, we look at how we can use that data to create journeys that are relevant and offer utility to the customer. Things like personalised communications when it might be time to replenish a product. Or offering rewards and recommendations based on the ingredients, brands or products they love".
For MECCA, a leader in eCommerce loyalty, personalisation is a tool that can be used to provide the same experience online as what a customer would receive in-store.
6. Think broad with your product offer
Another of the major trends to come from the 2023 report is the growth of the pet product segment. It was the highest growing eCommerce sub-category last year, up 21.6%.
Considering its popularity and the continued uptake in pet ownership, it's worthwhile exploring whether your business could make a play into the pet space. For example - fashion and apparel, toy or homewares retailers could all expand their range to include items such as pet clothing, harnesses, toys or even bedding, in order to capitalise on the trend.

Exploring the data specific to your own retail category will also help you identify further expansion opportunities. For instance, the report shows a strong link between fashion and beauty shoppers, with the top fashion shoppers also making 51% of all beauty product purchases in 2022. Having access to insights like this will be invaluable when it comes to reviewing or expanding your product offering.
With more and more shoppers buying online, the future of eCommerce is bright. For more insights into building a winning strategy, read our 2023 Inside Australian Online Shopping Report.
Looking for more ways to help your online business grow?
Learn how MyPost Business can help you save time and money on parcel sending.