Your customers want you to build a customer loyalty program – here's how
Customer uptake of loyalty programs has grown and shoppers know what they want to make them loyal to a brand. We share insights to help you build customer loyalty in your eCommerce business.

Customer loyalty can be created through every interaction a shopper has with your business.
Key points
Most customers expect businesses to have a loyalty program, and a loyalty program could give your business a competitive edge.
The businesses that are most successful at building customer loyalty create more than a program; they activate full loyalty strategies.
Customer loyalty is all about building great relationships.

Customer loyalty is a win/win scenario: it links shoppers with the retailers they love, while businesses enjoy the increased spend and advocacy of those loyal customers.
In the latest edition of our Inside Australian Online Shopping Report, we share insights from behind the scenes of industry leading loyalty strategies to illustrate how effective loyalty can be for businesses.
Loyalty programs: a key element of building customer loyalty
When considering why it's important to have a loyalty program, the numbers speak for themselves: 63% of customers expect businesses to have a loyalty program, while just 32% of businesses currently have such an offering . This gap is an opportunity to explore how a loyalty program could give your business a competitive edge – especially in a crowded and competitive eCommerce market, where customer acquisition is getting harder than ever.
Loyalty programs don't come in a one-size-fits-all method. Some brands use a tiered loyalty program in which customers enjoy increased benefits as their spend grows. With the benefits increasing at each level, this can become an aspirational model to regular shoppers.
Other brands find success with loyalty programs that are focused on accumulating points that can be redeemed for products or rewards, members-only prices or discounts, or offering the same benefits to all subscribers or members regardless of the amount spent. Notably, three-quarters of shoppers say their favourite loyalty reward is free shipping .
A loyalty program that meets your customers' needs has the potential to increase shoppers' engagement with your business: 80% of SMEs with loyalty programs say customers spend more when they're part of a loyalty program1. And the customers are waiting: the pandemic years have contributed to the growth in shoppers' uptake of loyalty programs, with one in three saying they use loyalty programs more often now2.
Customer loyalty strategies are more than programs
A loyalty program is a great element to a customer loyalty strategy – but it's not the entire strategy. The businesses that are most successful at building customer loyalty create more than a program; they activate end-to-end strategies that consider how loyalty can be created through every interaction a customer has with the business.
Customers agree with this approach: research indicates that a loyalty program is just one of the things they're expecting from a retailer in order to continue purchasing from them. They also place high value on quality products, great service, value for money and fast order fulfilment and delivery2.
How business-customer relationships can enhance loyalty
On the surface, loyalty is about a customer returning to your business. Dig a little deeper, though, and you'll find the foundation of loyalty is a relationship between you and the customer. It's this positive relationship that can encourage a customer to commit to shopping with you instead of with competitors.
Establishing a relationship with your customers can enhance their loyalty in two ways: giving them an opportunity for transactions they value (because it may be contributing to their points balance or membership level), as well as creating an emotional connection.

The latter is important, because customers no longer consider loyalty a purely transactional concept. They want to feel a connection to be loyal to the brand itself instead of simply drawn to a price point3.
There are a few ways in which you can create a connection with your customers that inspires emotional loyalty:
Build a community. Some brands build an online community via social media to enhance their customer loyalty strategy. This can provide loyal customers a space to interact with others with similar interests, creating their own community, as well as providing insights to the business.
Create engaging content. Content creation and storytelling, the blending of both commerce and content to educate and engage with customers, is becoming more important than ever. It provides a more intimate and personalised online shopping experience for the customer and helps to establish trust in your brand.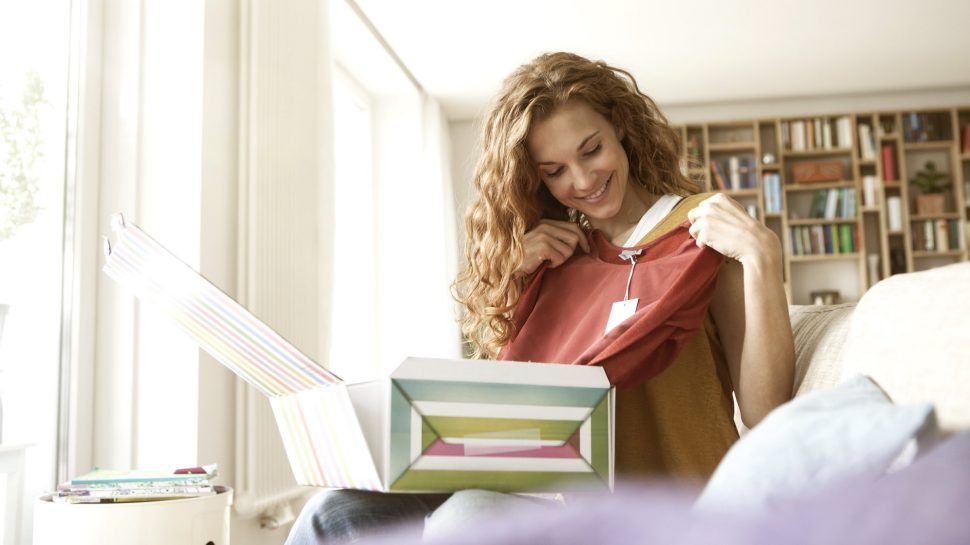 Customers who are highly engaged with your brand can become your most loyal customers.

Giving loyal customers what they want
Understanding your customers is at the heart of every loyalty strategy. After all, it's impossible to reward them if you don't know what they want or what they would find valuable.
The number one thing that customers want is no surprise: online shoppers love a bargain4. Most of those who join loyalty programs do so to save money2, but not far behind in their reasoning is the quality of the product, followed by an easy shopping experience4.
Those general reasons are a great place to start a customer loyalty strategy, while businesses who are further along in the process use customer data to tailor the experience to each shopper. This data provides insights to create a loyalty program that customers want to be part of because it includes benefits that are meaningful to them.
Customers benefit from this through an enhanced experience and personalised loyalty program, as well as an opportunity to discover new products. However, while most customers are comfortable providing some personal information if they know it will enhance their experience4, some customers are uncertain or uncomfortable. Before signing up they're likely to consider your privacy policy, reputation and how you will use their data.
What's next in creating customer loyalty?
For many businesses, the next focus is on maturing standalone loyalty programs to become more holistic customer loyalty strategies. Trends within this next focus point include:
Strategies that understand and incorporate the ways customers want to be rewarded. That is, both financially (including discounts, cashback offerings or members-only pricing) and emotionally to create a connection to your brand and its values or purpose. This can include interactions that make people feel special, such as personalised communication, tailored offers or experiences, communities to interact with, handwritten notes with deliveries and personalised recommendations.
An understanding of customers' concerns about loyalty programs. These are the things that are best for your business to avoid. For example, shoppers dislike it when the effort it takes to be part of a loyalty program outweighs the value they receive4. There's a leaning towards businesses making loyalty programs easier to use and ensuring the rewards are highly valuable and meaningful.
Making loyalty offerings more personalised than ever. Implementing tech that helps to track customer behaviours in order to understand them and what they want is a valuable element in a mature loyalty strategy.
Defining new ways to reward customers. Keeping your customer loyalty strategy fresh and innovative can be a great way to stand out from the crowd of loyalty programs. For example, customers who shop based on their values are open to the idea of charity donations being their loyalty reward4.

Selling online? We're making eCommerce easy
Our 2023 Inside Australian Online Shopping Report is packed with exclusive insights, consumer online buying behaviour and trends to help drive your eCommerce strategy.