Business talks: Traditional Place names in eCommerce
Indigenous-owned eCommerce retailers Haus of Dizzy and Magpie Goose encourage shoppers to use Traditional Place names on their parcels. By doing so, they're creating conversations and recognition wherever they're sent.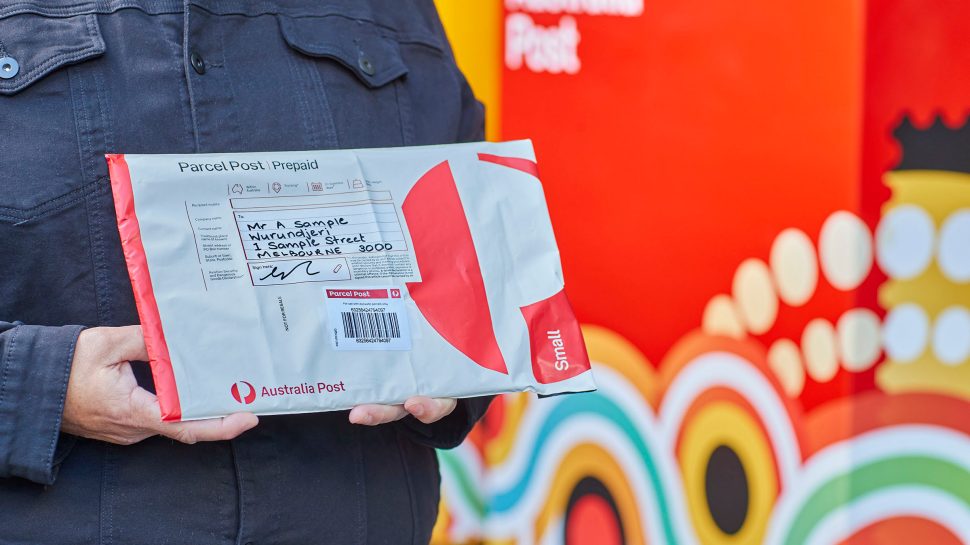 Key points
Haus of Dizzy encourages shoppers to add their Traditional Place name to online orders.
Owner Kristy Dickinson says it's an opportunity for all Australians to learn more about Traditional Place names.
Magpie Goose was another early adopter; the brand owners say it's a great starting point for people to begin their research.

Using mail to start conversations around Traditional Place names
Ever since Australia Post updated its addressing guidelines to include Traditional Place names, businesses and consumers have been jumping on board, researching and using them when sending and receiving mail. 
Under the guidelines, senders can acknowledge the Traditional Custodians of the land where their parcel is being sent to or from, by adding it in the delivery or addressee fields - or both. Meaning shoppers and eCommerce merchants alike can start adding the names when placing orders online or addressing outgoing parcels. 
It's an ideal way for businesses to start conversations around recognition of Traditional Custodians, according to Haus of Dizzy creator Kristy Dickinson. The proud Wiradjuri woman, whose bright and bold jewellery celebrates First Nations culture, says she encourages all shoppers to add Traditional Place names on their online orders.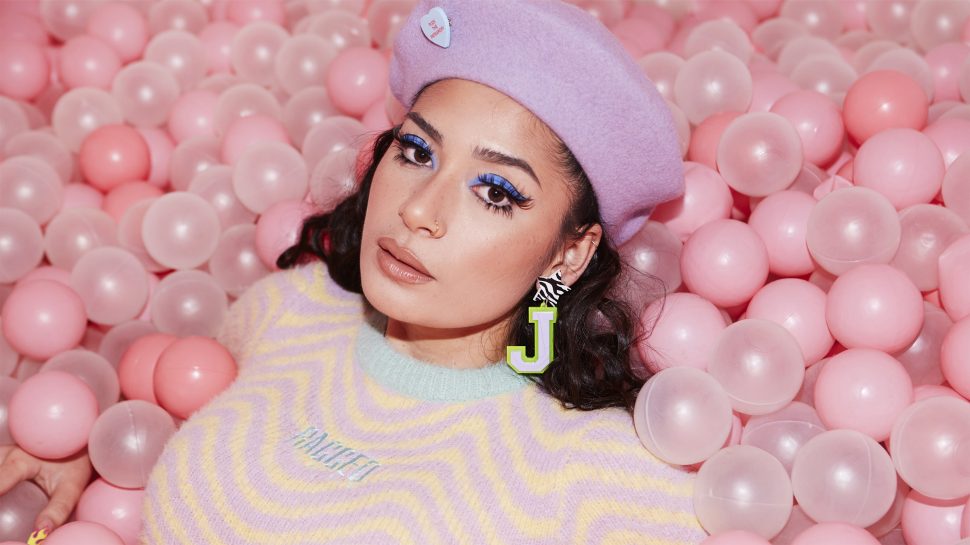 "It's really good to get the rest of Australia to know these traditional names," she says.
"It's about recognising and showing respect for Traditional Lands and Owners. I think it's really important to open up that conversation and help more Australians learn Traditional Place names and research the history.
"People wouldn't normally know that this is Wurundjeri Country (Melbourne) or Gadigal Country (Sydney). But it gets people to think, then research the traditional custodians and names… it's all about putting it out there and finally recognising these traditional lands and custodians. It's really important for the future of Australia," says Kristy.
The response from Haus of Dizzy customers
Since she started encouraging shoppers to use their Traditional Place name on orders, customers have shared positive feedback directly with Kristy, with emails and messaging praising the change.
"People (are) saying: 'it's so fantastic that you've included the Traditional Place names on your website', 'I didn't realise that this place was called this' or 'I did some research found it so interesting'."
Having experienced these conversations with her customers, Kristy wants other businesses to get involved. "It's really simple to do. I think every business should add it into their checkout options."
Magpie Goose on Traditional Place naming
The Aboriginal-owned social enterprise Magpie Goose is another eCommerce retailer using Traditional Place names on its parcels.
Selling a range of contemporary women's, men's and kid's fashion emblazoned with the bold artworks of independent Aboriginal artists, Magpie Goose uses the medium of fashion to share First Nations stories.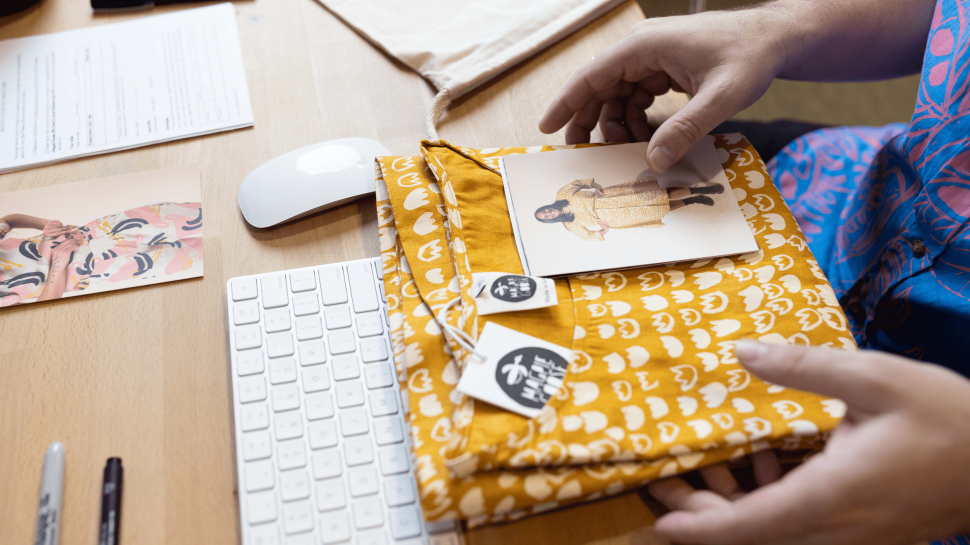 "By people wearing it, they often engage in conversation with others in the broader community about that story, about that place, and about that artist. It's bringing remote Australian Aboriginal stories to the forefront through fashion," says Co-owner Troy Casey.
Another way they're acknowledging First Nations culture, while hopefully prompting some conversations, is through the use of Traditional Place names across the Magpie Goose online store and parcels.
Says Co-owner Amanda Hayman "Using Traditional Place names instils a sense of pride in our culture, and recognition and acknowledgement of all of the traditional owners around Australia."
She adds that it gives an opportunity "just to stop and think about where we are and the history of this country as well. It's good to remember that this place had a name before Brisbane, and has a history longer than colonisation."
"When we print out the labels, we get to see all the different [Aboriginal] countries these parcels are going to around Australia. Every time you read one you're thinking, that mob is being acknowledged in some way, shape or form right here, right now, on that label. As little as that might seem it's a step in the right direction," adds Troy.
What is my Traditional Place name?
For businesses and customers looking to start using Traditional Place names, the first step is research. Our guidelines recommend engaging with your local Aboriginal and Torres Strait Islander Cultural Centre or Land Council. You can also take a look at the AIATSIS Map of Indigenous Australia as a guide to start learning about the Traditional Custodians of the country you're on. Your local government authority is also likely to include an acknowledgement of Traditonal Owners on its website, so take a look there.
Once you're familiar with researching and acknowledging Traditional Custodians, you'll be able to put it into practice on your parcels. If you're an online seller, read more about how to add Traditional Place names at checkout.
Looking for more ways to help your online business grow?
Learn how MyPost Business can help you save time and money on parcel sending.