Click and Collect: A richer delivery experience during peak season
As Australian retailers get ready for the busiest months of the year, a key focus is on giving customers a positive delivery experience. One way many are already doing that is by providing alternative Click and Collect options through the Australia Post Collect service.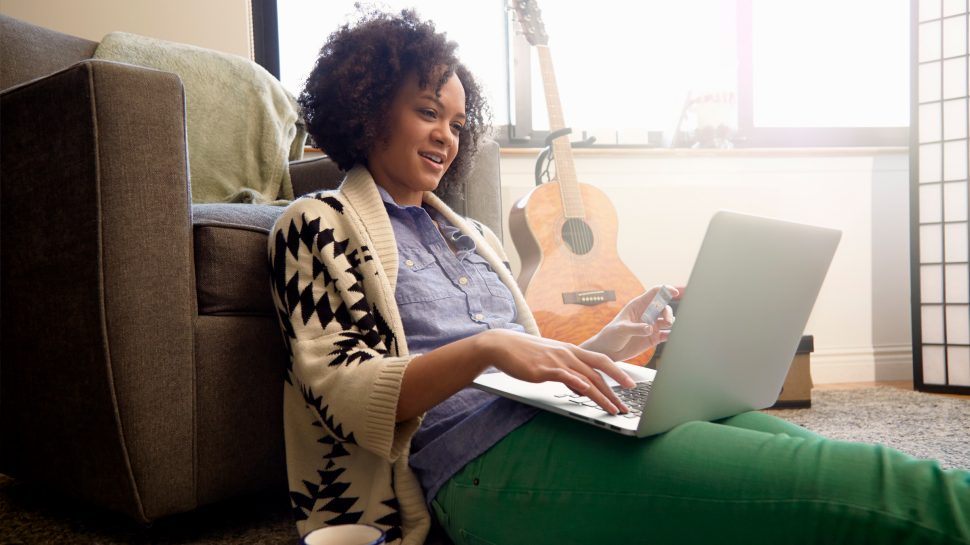 Boosting Christmas sales and delighting customers
Right before Christmas 2020, Australian online retailer OZ Hair & Beauty added a new delivery option to its checkout page - the Australia Post Collect service. What that meant was that shoppers no longer had to be home to receive their deliveries. They could instead send those secret Christmas gifts to a collection point based on its location and opening hours.
That forward-thinking move ended up boosting OZ Hair & Beauty's overall Net Promoter Score (NPS) by 8% over the next few months. The NPS is a metric used to measure customer satisfaction and loyalty to a company. In July 2021, the premium hair and beauty retailer received a perfect NPS of 100. Co-owner and Chief Operating Officer, Guy Nappa, wasn't the least bit surprised.
"Last mile delivery can be a massive pain point with customers and directly impacts how they feel about your business. The Collect service allows them to take greater control over their deliveries, so they have a better last mile experience and greater satisfaction at the outcome.
"This service is a definite winner for customers and a way of growing our Click & Collect network for free. We don't have to put any resources behind our retail footprint, yet we still have a strong competitive edge."

More choice, flexibility and convenience
When the COVID-19 pandemic drove people into their homes, it also raised demand for alternative delivery options. In 2020/2021, an estimated 46 million parcels were sent to Collection points by customers who included apartment dwellers with limited delivery access and essential workers who weren't home during the day. To date, 3.9 million Australians are registered to at least one collection point.
Australia Post's inaugural 2021 Delivery Experience Report (PDF 7.17MB) found:
49% of shoppers said a wider collection points network influenced their choice of retailer
NPS doubled when customers chose to send their parcel to a Post Office
Customers collected their parcels twice as fast than if they were carded
Anticipating this delivery trend to continue growing over 2022, Australia Post has expanded its collection points network to over 5,000 locations nationwide comprising 24/7 Parcel Lockers, Post Boxes and retail partnership locations, like supermarkets and pharmacies. New locations are added on a weekly basis.
Australia Post's Product Manager of Collect, Abdul Rehman, says "A key advantage of the Collect service is that customers don't have to register to use it. Its success rate depends on how well it's presented at the checkout. Retailers who implement this well usually see an immediate uptake of 4-6% for the service - and we expect this to grow."
The Collect service seamlessly integrates into merchants' shopping carts as a widget, API or through the free Australia Post Shopify app. Once customers reach the checkout page, they choose an alternative collection point which is automatically filled out in the delivery address field. They can track their parcel and are notified when it's ready for collection from their chosen location.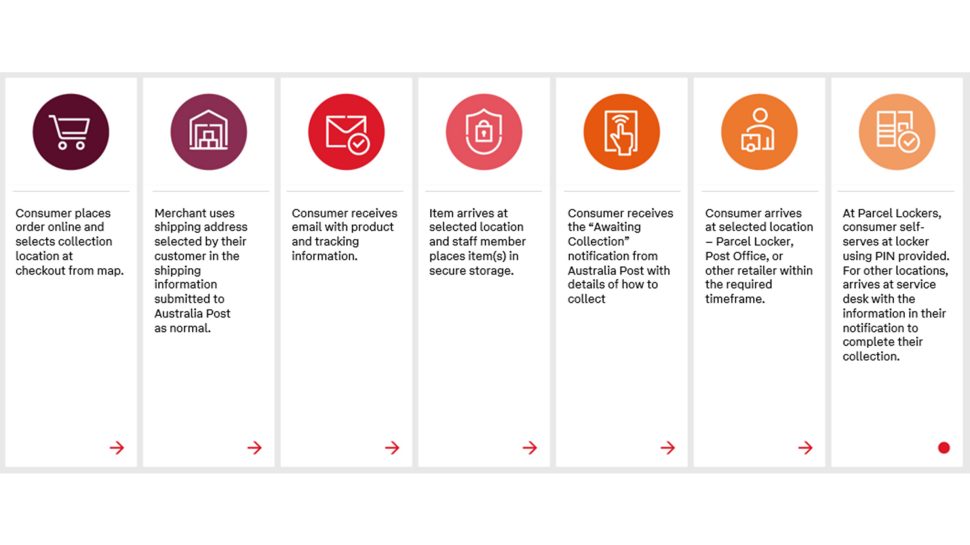 A small update for a big change
The Collect service could also be a game -changer during the upcoming peak season by helping businesses open their virtual doors to thousands more online shoppers and repeat purchases.
Aside from giving customers flexibility and control over their deliveries, the service will also help them avoid crowds and make hiding Christmas gifts easier this year. Then there's also the increase in NPS and fewer calls to a business' customer centre as OZ Hair & Beauty experienced.
As Guy points out, "We can sit here and say that it's a great service but the fact that customers are taking it up and having a positive experience means it's doing everything we want it to."

Smarter sending tools for your eCommerce business

Thousands of eCommerce businesses rely on MyPost Business to save time and money when sending. Sign up for free and start sending smarter today.