From last chance saloon to digital speakeasy: the story of Vinomofo
Video: We open on a montage of shots of bottles of wine on shelves with sunlight glinting off them. We zoom out to see that we're in a funky, loft style office space.
Audio: (Music throughout: Upbeat, acoustic pop)
Text: Vinomofo. A Unique eCommerce story
Video: We see a man and a woman sitting at a bar. They're laughing and chatting over a glass of wine.
Video: Close up shot of a wine glass with 'Vinomofo' printed on it. We cut to a shot of wine being swirled in a glass. We now see the same man and woman sitting side by side in an interview setting in the Vinomofo offices. Behind them we can see staff working and bottles of wine on shelves. The woman speaks.
Text: Krista Diez-Simson, Vinomofo CFO
KRISTA: So Vinomofo is an online wine retailer with a difference. The way that we're different is essentially in how we curate the wine. We only sell the wines that we absolutely love.
Video: Montage of shots of staff working, collaborating, and playing table tennis together in the office.
KRISTA: It's basically making wine accessible and open to anyone, no matter where they are in their wine journey.
Video: Man and woman sitting side by side in an interview setting. The man speaks.
Text: Andre Eikmeier, Vinomofo CEO
ANDRE: We think of Vinomofo as really the business of growing a tribe.
Video: Montage of shots: Polaroid photos of Vinomofo staff on a wall, various shots of bottles of wine, wine being poured into glasses, staff tasting wines.
ANDRE: We're interested in somebody coming and joining and staying and learning about what they like, and how we can not just deliver exactly what they want, but take them on a wine adventure themselves and that is what creates a relationship with somebody.
Video: Shots of staff working in office. We then transition to footage of warehouse staff packing bottles of wine into boxes.
KRISTA: So the amount of wine we ship on a weekly basis can be anywhere from 5,000 to 10,000 cases a week, and where the wine is shipped is predominantly the key metro cities, but we do actually ship quite a bit regionally.
Video: We then see a forklift moving a cage of boxes through the warehouse and loading it onto a waiting truck. Australia Post truck driver and Vinomofo warehouse staff member greeting each other, chatting and signing paperwork. Truck departs and warehouse roller doors closes.
ANDRE: Delivery is such a vital part of the customer experience. With Australia Post, we felt like they're on the same path. They were invested in getting delivery better than it was, and so we felt that we would learn how to be better at the entire customer experience.
Video: We're now back in the office and we open on a shot of empty Vinomofo wine glasses lined up on a table. Various shots of office workers working at laptops, and collaborating with each other.
KRISTA: The delivery journey's fully transparent, it's fully visible, not only to our team but to the customer who can actually self-service their questions a lot of the time now, which is phenomenal.
Video: Various shots of staff tasting wines, wine being poured into glasses, bottles of wine on shelves.
ANDRE: We want to be, world-wide, a known and best way to buy wine. And we want a tribe of people around the world that are united by this love of wine.
Video: White screen. Australia Post logo appears.
Text: auspost.com.au/business
Entrepreneurs Andre Eikmeier and Justin Dry were broke, and desperate for their eCommerce business venture to take off.
Business partners and brothers-in-law, they were attempting to set up an online store for wine, but it just wasn't working out as they'd hoped. Almost ready to move on from the venture, they decided to give the industry they were passionate about one last chance.
That's when Vinomofo was launched.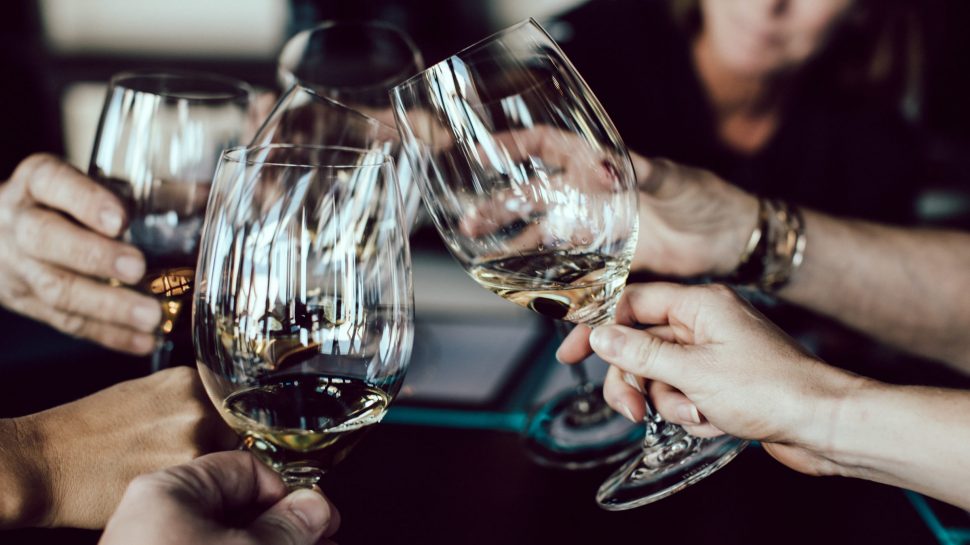 You've probably heard of it. Just in case you haven't, to say its taken the wine world by storm would be an understatement. Today the online retail business has half a million members in Australia, New Zealand, Singapore, the United States and China. It employs more than 100 people and has revenue in the tens of millions of dollars.
It wasn't always this way.
If at first you don't succeed…
The Vinomofo story begins with its founders out of cash and worried that their start-up would not succeed. That's no exaggeration - Eikmeier himself admits it.
This was more than seven years ago.
"Vinomofo started in 2011, pretty much in a garage in Adelaide," he explains. "And this was, to be perfectly honest, a last-ditch effort to try and survive and create a revenue stream [while] still doing what we loved."
"The original plan was to take this philosophy we had about wine… and bring it into a full service of not only recommending wines, but actually delivering them – selling them. It was a mechanism for buying that people seemed to really like. We didn't know whether it would work, but it worked quite well."
Quite well is putting it mildly.
Where with their other wine-centred ventures the business partners had had only modest and relatively fleeting levels of success, Vinomofo was almost an immediate hit. Why? Eikmeier puts it down to what he refers to as 'the two Cs': curation and culture.
Getting 'the two Cs' right
Vinomofo, perhaps above all else, is about curation. When you buy from Vinomofo you buy wines that have been carefully selected by members of the team who know and love the product.
When it comes to delivering curation to the business' customers, it isn't just about quality, it's also about value.
"[This] is a very different approach to most retailers, and therefore people experiencing our discoveries. We're able to offer them at really quite game-changing prices for members, which makes a huge difference and opens up wines that people otherwise wouldn't be able to try," Eikmeier says.
This democratic approach to the industry – the desire to help people try wine they might not otherwise have been able to consider – informs the second C: Vinomofo's culture.
"The experience of it is just a really human one, and a fun and engaging one, and we kind of care more than most," Eikmeier says in summary.
Krista Diez-Simson is the Chief Financial Officer at Vinomofo and has been with the company for more than three years. She believes this philosophy comes through in everything the company does, from the way they deal with producers to the way they speak with customers.
"I think [how we're different] from other wine retailers is the way we communicate about wine. We really try to take the snobbery out of wine in what is typically a very traditional industry. We want to make it accessible and open and easy for everyone, no matter where they are in their wine journey," she explains.
Growing a team
The growth of the Vinomofo team, Diez-Simson says, has been "exponential" since 2011. Today, the company is selling volumes of wine that would have seemed inconceivable seven years ago when the two founders were working with limited funds and resources in Adelaide.
"The amount of wine we ship on a weekly basis can be anywhere from five to ten thousand cases – depending on seasonality," Diez-Simson says.
"Wine is shipped predominantly to key metro cities, but we do actually ship quite a bit regionally."
Australia Post has played an important part in the growth of Vinomofo, according to Diez-Simson.
"Australia Post has helped with the growth of the business by enabling our customers to have choice in when and where they want their wine delivered. [And] they're always fully informed as to where their wine is in its delivery journey."
It's a delivery journey that Diez-Simson describes as 'fully transparent', to both the Vinomofo team and to customers, allowing buyers to "self-service their questions" in many cases, which is a considerable advantage in comparison to alternative services.
Eikmeier says there's an even more straightforward reason why the company works with the postal service: simplicity.
"It's one click and wine's on your doorstep, and it's easy, and it's fast thanks to Australia Post."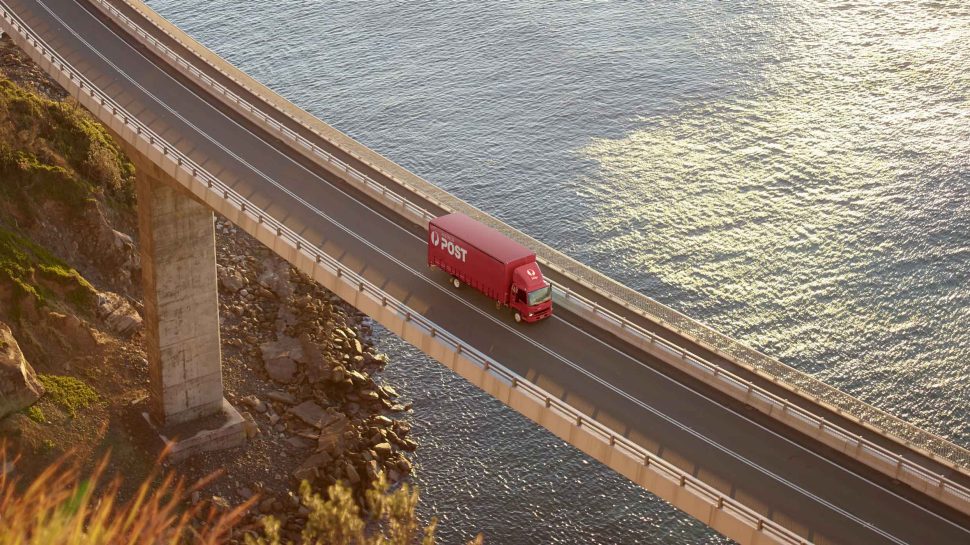 Meet customers' delivery expectations

Let them choose where, when and how their parcels get delivered.

Learn more about domestic shipping