Unboxing: your secret marketing weapon
Nothing sparks excitement and anticipation quite like a gift. Grasping the contours of a package fuels our curiosity. What could it be? The sentiment explains why 'unboxing' is such a potent marketing tool — there's something alluring about the element of surprise.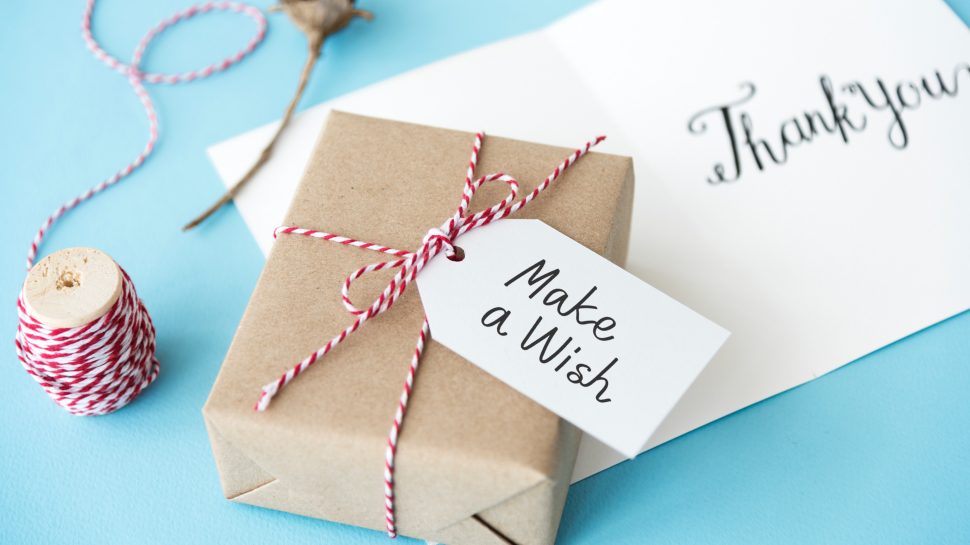 In recent years, the unboxing phenomenon, in which people film themselves unpacking a new purchase, has exploded. Google research indicates one in five people have watched an unboxing experience online, and a YouTube search of 'unboxing' turns up 71 million results.
Unwrapping tech gadgets is a popular theme (Apple products are particularly popular), but any product is ripe for unboxing. If it can be bought, it can be unboxed.
There's a lesson here for online retailers. Packaging serves a practical purpose — it encases the product and primes it for storage and shipping — and it can elicit an emotional response to a product or brand.
It is also the only physical connection an e-commerce retailer has with its customers in the purchasing process. Woefully underutilised by many online merchants, packaging can provide customers with an opportunity to interact with a brand and its values.
Make it memorable
Amid a sea of competitors, online retailers must find ways to stand out and add value to their offerings. Competition on price can only go so far. How can they convince customers to stay loyal, rather than shop around?
There's a fairly simple solution, and it's not even that expensive — invest in memorable packaging. According to Dotcom Distribution, 52% of consumers are likely to return to an online vendor that provides premium packaging.
Bricks-and-mortar retailers can create an atmospheric shopping experience in simple ways: they can play music, experiment with aromas and lights, and reconfigure store layouts. Online retailers have fewer tricks up their sleeve, but they too can create a memorable, multi-sensory experience.
This is where premium packaging comes into the picture: textures, colours, and intuitive design can elevate the retail experience.
Kerry Pietrobon, founder of online fashion boutique Harlow, believes adding a personal touch can "bring a boutique feel to the online experience". Each Harlow customer receives a custom-designed postcard with an inspiring message that is personally signed by Kerry and her partner Angelo.
"We know it really makes a difference," Kerry says. "We get heaps of emails from customers saying, 'This has really cheered me up, you made my day!'"
A powerful marketing strategy
An unboxing strategy can offer small businesses a way to differentiate themselves from their competitors, increase the value of their offering and enhance customer loyalty. That said, unboxing videos and images shared on Instagram also serve more practical ends.
In a 2014 research piece, 66 per cent of buyers of beauty products used unboxing videos for research to see and get a feel for the product before they ordered it. Review-based videos of beauty products more often than not also take packaging into consideration when advising their viewers on whether to purchase.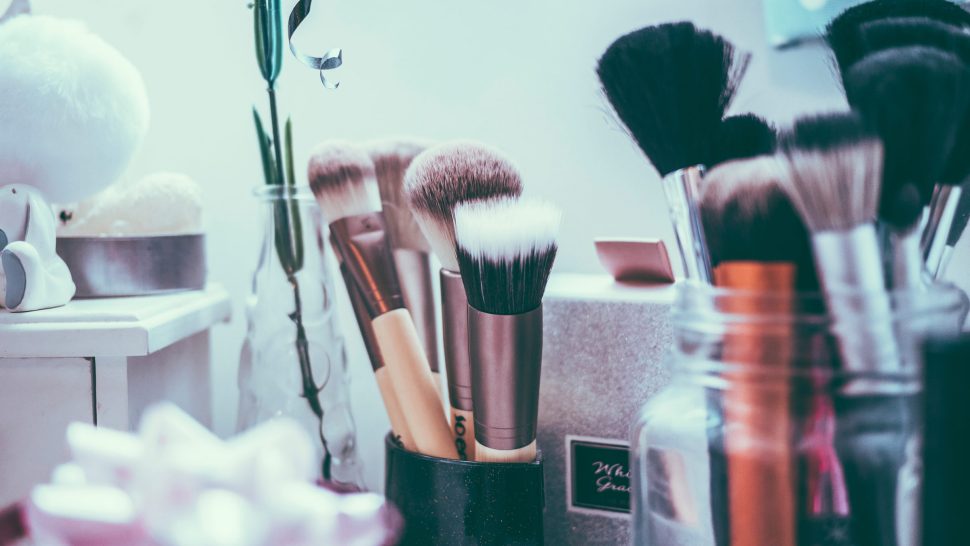 Unboxing has tremendous appeal on social media. Anyone with an internet connection can upload a video of their experience, or share photos of their purchase on Instagram, Facebook or Twitter. What's more, an appetite to share these experiences is already strong among consumers aged 18-25.
Dotcom Distribution research has found that four in 10 consumers would share images of a product if its packaging was distinctive and aesthetically appealing. The same study revealed 86 per cent of those consumers would choose to share their unboxing experiences on Facebook.
Having 'grammable' packaging is an effective way of encouraging user-generated content (UGC). There's no mistaking Birdsnest's bright red parcel in the post; their unique red and white patterned packaging inspires lots of social media posts from fans. They encourage customers to share images of their delivery and their goodies using Birdsnest hashtags. 
Incentivising customers to share these posts, through offers like 'Share a photo of your new items for 10% off your next purchase', can encourage user-generated content (UGC) as well as repeat customers. Whilst you may communicate through inserts with purchases, always be sure to check the social channel terms and conditions before running an incentivised campaign.
The gifts that keep on giving
Australia Post offers custom packaging for businesses that can enhance the unboxing experience. A number of packaging options including satchels, padded bags, boxes, and mailing tubes, can be customised to a retailer's specifications.
Extras like tissue paper, branded stickers, surprise gifts, and the shipping box itself also play an integral role in reminding customers of their online shopping experience. Mai Nguyen of Matcha Asylum decided to extend the luxury experience for her online customers by created branded custom packaging using Australia Post's BrandWrapped service. The result was sophisticated packaging usually associated with established, premium brands.
"Perception is everything so as soon as customers see our custom packaging, they know they're receiving a quality product," Mai says.
Some companies go above and beyond, like personal shopping and stylist service TrunkClub which sends its customers a cardboard box shaped like a trunk with a distinct print and a handle. Inside the box are neatly folded clothes wrapped with a ribbon and accompanied by a handwritten thank-you note.
High-end fashion retailer Net-a-Porter is a pioneer of luxury packaging, with its iconic matte-black bags and ribbons resembling the kind you'd get from shopping at an exclusive department store.
'Tis the season
Seasonal trends are the perfect time to try out different packaging. Surprising customers with mini chocolate eggs for Easter, Christmas themed wrapping paper in December or a sprinkle of confetti to celebrate the New Year are simple but effective ways to delight customers during the holidays.
Depending on the size of your customer base, personalised messages such as Christmas cards can leave a lasting impression. A gesture of thanks and well wishes can make the customers feel valued and more likely to shop with you again. Sending sample products or season promotional stock can also encourage return customers.
Online beauty retailer Adore Beauty sends free samples of new or popular products with any order over $50. They also give you the option to select your own gift-with-purchase, no-doubt contributing to their stellar customer reviews.
Packaging inserts, such as discount coupons, product samples, and thank-you cards, are a low-cost way for retailers to yield high returns. When presented beautifully, they have the benefit of encouraging loyalty and cross-promoting other goods or services— as well as gaining traction on social media networks.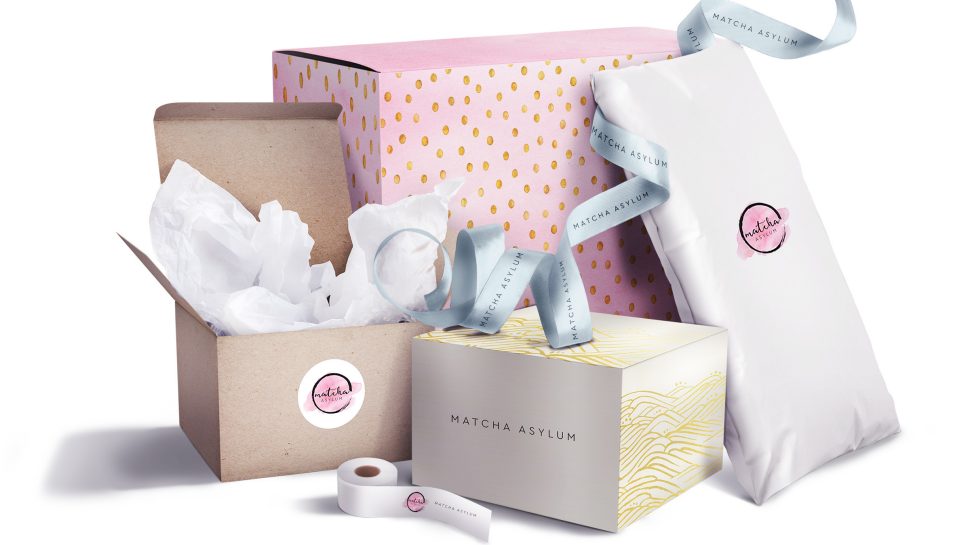 Give your brand the packaging it deserves.
Create personalised boxes, satchels and branded extras.