'Tis the season for a creative Instagram campaign
Instagram isn't just an expansive repository of selfies and brunch pics — it's an endlessly updating catalogue of desires, trends, inspirations and aspirations. For many businesses, it's also an untapped (and potentially lucrative) marketing opportunity.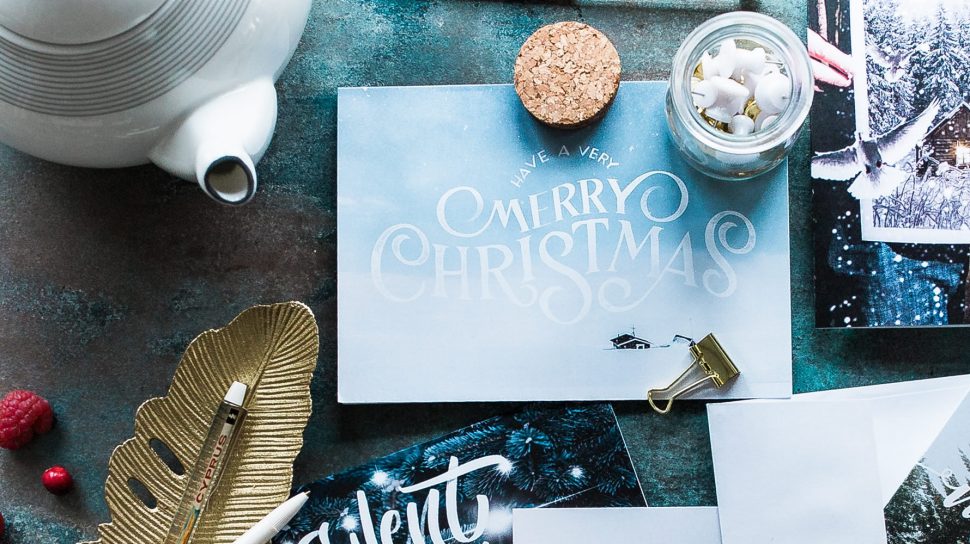 Instagram has more than 800 million monthly active users, 41 per cent of which are aged 24 or younger. Online retailers are primed to capitalise on its popularity. For example, As of March 2016, 98 percent of fashion brands had an Instagram profile.
A 2014 study by Crowdtap found that 65 per cent of shoppers use social media as a source of inspiration for Christmas gifts and an Aima study showed that third of online shoppers are browsing social media sites for something new to buy (2016). It's also a goldmine of user-generated content: searching for #christmas as of October 2017 brings up more than 85 million images, a number that is poised to swell as Christmas approaches.
A canny social operator has the potential to captivate the large audiences around the world, providing them with inspiration and ideas for the holiday season. Creating a Christmas-themed Instagram strategy enables retailers to connect with their customers, expand their social media reach, and unleash an effective, word-of-mouth marketing campaign. Whilst there are countless opportunities for businesses to use paid advertising through Facebook and Instagram, we're going to look at some tips and strategies for organic activity. (For information on how to run a paid campaign with Instagram, read more here).
Stand out from the rest
It helps to have clearly defined objectives and targets. Perhaps you'd like to run a Christmas campaign to increase web traffic, drive up sales revenue, or grow your social media following. Setting goals and analytics benchmarks will help determine whether your campaign is headed in the right direction.
Posting photos on an ad-hoc basis will do little to arouse interest. Aim for a consistent presence: posting regularly can generate momentum, but don't flood your followers with too many posts. As of December 2016, the average number of image brand posts on Instagram was 27.9 posts per month (so one or two posts per day is more than sufficient).
Up until recently, many experts would also tell you about the importance of uploading at the 'right time' to reach the largest audience. Now however, the Instagram algorithm no longer posts images in a persons feed chronologically, but in order based on the likelihood they'll be interested in the content, the relationship with the account (how often they interact) and the timeliness of the post. So whilst posting at a time that makes sense (such as during the lunch hour or in the evening after dinner), there's now many other factors contributing to the reach of your post.
To stand out amid feed flotsam, a campaign needs to be memorable and shareable. Posts that entertain, inform, or spark an emotional response are bound to resonate — particularly if they are in keeping with a brand's 'voice' — and give users more reasons to follow your account.
Play to the platform's strengths
Maintaining a brand's voice is important, but so is interactivity. Instead of treating Instagram as a company soapbox, use it to communicate with your customers and spark conversations about your business (interacting with your followers will also improve your ranking in their feed).
On an image-centric social network, presentation is everything. Striking photos are a no-brainer: high-quality images will help your brand stand out amid the slew of shots in Instagram's Discover feed. Sticking to the 'rule of thirds' can make photos more compelling, while some retailers may wish to master the art of flat lay photography to highlight seasonal offerings. Don't forget that you're not confined to stills either; experiment with short videos, gifs and boomerangs for thumb-stopping content.
Instagram Stories is something many thought wouldn't last long. Well, they were wrong – after only a year, Instagram Stories has surpassed Snapchat with 250 million daily users. It's here to stay. In the month of July 2017 more than 50% of businesses on Instagram produced a story, one in five of which generated a direct message from a follower.
The format is playful and immersive, but also a major player in reaching audiences. It can be harnessed to shed some light on how a business operates behind the scenes, how a particular product is made, or what preparations are being made for the holiday season. Unboxing videos, a popular marketing tool, make great Instagram Stories. You can tag other accounts, hashtag in text and also check-in to locations; all things that can expand your reach.
Grow your audience
Hashtags can boost a business' reach and potential customer base if used judiciously. The most popular ones can be unearthed using analytics tools like Hashtagify, tagboard or Keyhole (and many, many more). That said, a prudent approach is advised; too many hashtags are a turn-off and overused or spamming hashtags can attract some unwanted attention from automated accounts (or 'bots').
Make sure your Instagram campaign receives the kudos it deserves by sharing it on your company website and social media channels. You can use automated software such as IFTTT to share images from Instagram to Twitter as a native image. Alternatively, you can link several of your business accounts such as Facebook and Tumblr to share across all channels at once.
Lessons from the best
Digital advent calendars are a prevalent trend, drawing on the power of nostalgia. This approach suits promotions featuring giveaways, free samples, and competitions. In 2014, online fashion outlet ASOS launched its digital advent calendar on Instagram. Each day a new Christmas-themed post was uploaded to country-specific ASOS accounts, and followers were encouraged to upload their own photos and tag them with #instadvent for a chance at winning a daily prize.
In 2015, hotelier Shangri-La ran an intricate Instagram campaign in the lead-up to Christmas Day. Every 15-second animated short featured the global travels of a Christmas Star, which visited a new Shangri-La destination each day. Followers were encouraged to screenshot and repost the moment the Star's heart glowed for an opportunity to win accommodation and other prizes. The campaign netted millions of impressions and bumped up Shangri-La's Instagram following by 20 per cent.
Before planning any digital campaign on Instagram, ensure you're across the platforms terms and conditions and codes of conduct, as breaking these rules can result in your account being suspended.
Campaigns don't need to be complex to be compelling, but they do need to be creative to captivate an audience. The beauty of Instagram is that it makes this task less daunting, no matter the size of your budget.