Honouring Australia's unsung business heroes
At this year's Online Retail Industry Awards (ORIAS), we're sponsoring the new Australia Post Unsung Hero Award to honour those who have helped Australian businesses navigate a challenging year. We've talked with past ORIAS winners to understand how recognition benefitted their business and acted as a valuable customer touch point.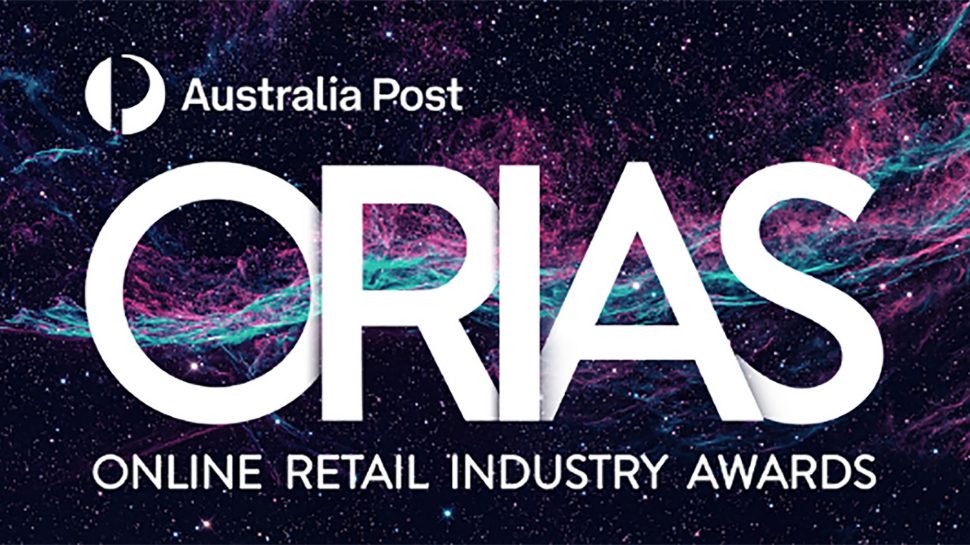 Register to attend the 2020 Online Retail Industry Awards ceremony, broadcasting live from 5-6pm on Thursday 26 November.

For the retail sector, 2020 has been a year unlike any other. Businesses were unexpectedly forced to shift their focus at light speed to accommodate 8.1 million households shopping online from March to August 2020 – a 16% year on year increase. Over that period, more than 900,000 new households shopped online for the first time.
Businesses looked for ways to establish or accelerate their digital presence – even experienced online retailers had to adapt to manage surging demand. And around the country, many brick and mortar stores were turned into mini fulfilment centres.
Since 2015, we've sponsored the Australia Post People's Choice Award at the ORIAS. This has given Australians a chance to vote for which businesses have delivered the best customer experience – and has provided businesses valuable feedback and validation that has helped shape their futures.
But an unprecedented year calls for something different. That's why this year, Australia Post is sponsoring a new ORIAS Unsung Hero Award, which will recognise the innovative thinking, inspiring resilience and gut-busting hard work of those who have helped steer businesses through a period of significant disruption.
We have called on Australia's retailers to nominate an unsung hero from their team, whose efforts deserve special recognition. And as it has for past People's Choice Award winners, ORIAS recognition may just propel that nominee – and businesses – to even more success in the future.

Riff Raff & Co. grows its network and takes the next step

Emma Kruger founded Riff Raff & Co. in 2016, after she couldn't find the right soft toy to comfort her child at bedtime. Her company now produces small, washable sleep toys that lull babies off to sleep with built-in white noise – and brings in more than $2 million in revenue annually.
In 2019, Emma and her team took home the ORIAS People's Choice Award for best small online retailer. She says the win has given Riff Raff & Co. the confidence to network with larger industry players.
"It helped elevate us to where we felt like we could start conversations with others in the industry who we had previously been uncomfortable approaching. And they started reaching out to us. It gave us a much-needed boost in our network, and we started meeting some really interesting people."
According to Emma, even her larger competitors were, "generally overwhelmingly happy to share their experience." Their insights into the most important aspects of growing a small business into something larger, have helped her continue to evolve Riff Raff & Co. "From a small business perspective, it's an amazing entry to that medium-to-large category," she explains.
She also says that winning the award gave the whole Riff Raff team a chance to enjoy the business' success. "It was a really amazing opportunity to boost morale and take a moment to recognise the hard work and the important role everybody's played in our journey."
Some extra wind in Koh's sails
Since its beginnings at Bondi market in 2016, Adam Lindsay's business Koh has grown online, earned a loyal fan base on social media, and is now building an international market for its eco-friendly cleaning solution. Adam says Koh's 2018 ORIAS People's Choice Award win, for best small online retailer, played a key part in giving the business the confidence to continue growing on its rapid upwards trajectory.

Koh had grown a base of happy customers – reflected in its positive online reviews. But Adam describes winning the award as "a special moment" that provided the validation he and his team needed to keep going.
"As a fast-growth start-up, we were making mistakes here and there, as is the way," Adam says. "To have our customers support us in that way and show us we were actually doing some things right was huge for our confidence. It was like they were saying, 'Go on, you're doing okay, keep going!' It put some extra wind in our sails."
Adam always says winning such a recognisable award provided valuable credibility and marketing power. "That was really important for us as a new brand trying to build trust with our customers. Back then, we depended on word of mouth and social media targeted ads. Winning the award was an announcement to the wider world – showing we have something interesting going on."
Video: A tall man stands in a stylish open plan office. A range of white containers labelled 'Koh' are displayed on a desk.
Text: Adam Lindsay, Koh-Founder.
ADAM LINDSAY: Hi there. My name's Adam. I'm the co-founder of Koh. We're a home eco-cleaning system.
Video: Photos show Adam and a bearded man posing near piles of labelled boxes and holding Koh bottles. A toddler sits in Adam's car. Holding a baby, Adam vacuums and cleans a mirror. He sprays and cleans a range hood.
ADAM LINDSAY: Koh was born in Bondi. I was a work-from-home dad that was also looking after a number of the domestic duties, which included the cleaning, so I kind of had a very strong motivation to want to find something that was effective and safe for us in the family.
Video: The green 'Koh' logo is emblazoned on an office window. People work in the open plan office. The bearded man sits talking with Adam. He's interviewed.
Text: Justin Alexander, Koh-Founder.
JUSTIN ALEXANDER: I'm Justin Alexander, co-founder of Koh. I've known Adam for many years. He showed me this product and I was suitably wowed by it and I was very keen to come on board and join him on his mission. As the formulation was finalised, we launched the business from there.
Video: Adam is interviewed in the office. In a market stall, he demonstrates a cleaning product. Adam and Justin talk to customers.
ADAM LINDSAY: We started off in a very traditional environment, which were the farmers' markets. And that was, for us was really a critical thing, was just to be able to look people in the eye and ask them about the product, what was important to them, you know, and also having our customers coming back and feeding back to us what they liked, what they didn't like.
Video: Phone video of Koh products plays on a computer screen. Justin and a woman discuss the video.
JUSTIN ALEXANDER: The transition from the farmers' markets to online was quite a seamless one for us, really, because we basically took those learnings and that kind of presentation that we were doing at the farmers' markets and created a video and took that onto social media.
Video: On a Facebook page videos show Adam cleaning, checking his phone, and showing a woman a box of products. Many videos are listed on the page.
ADAM LINDSAY: Facebook has provided us with the medium of video to be able to explain our story and to be able to tell our, you know, customers around the product, how-to videos and the whole thing. The other thing that Facebook has given us is the ability to communicate directly with our customers in a very real-time manner.
Video: A video of Adam demonstrating the product is edited. Justin works with the editor.
JUSTIN ALEXANDER: Presenting our online demonstrations, with Adam at front of camera there, it's really all about showing the efficacy of the product and the authenticity of it.
Video: The open plan office where Adam is interviewed is decorated with large pot plants.
ADAM LINDSAY: Just the fact that we were just using the resources that we had to hand, and not to worry too much, I guess, about, you know, getting it absolutely right and it being perfect.
Video: In a kitchen, Adam is filmed holding a cleaning product. The video appears on a Facebook page.
ADAM LINDSAY: Three and two, um...one. Hi, everyone. It's Adam here from Koh.
Video: Justin talks with a colleague while staff members work on videos.
JUSTIN ALEXANDER: We obviously track all of our marketing content and actually, for us, the longer-form content performs much better than the shorter-form content. And that goes against everything you'll hear from any advertiser or marketing agency or Facebook themselves. But that's where you've got to just understand your own product and your own market and your own customers.
Video: Around the office staff work at computers. Adam works with a young man.
ADAM LINDSAY: We've launched into the UK. We've taken, I guess, a lot of what we've learnt here in Australia and been able to deploy that into the UK.
Video: In a lounge area, Justin has a meeting with three people. Marketing images are adjusted on a computer.
JUSTIN ALEXANDER: As we expand into new markets, our marketing needs to ensure that we're able to target those new countries. We actually approach it differently. We have a centralised marketing team here in Australia that produces the marketing content for, you know, all of the markets.
Video: Adam and his family eat with Justin and others at an outdoor burger restaurant.
ADAM LINDSAY: The business is very demanding. I like to say I have two kids at home plus I've got this one here, which is the business. And it is like another child. So I'm always very conscious that, you know, family needs time. You've just got to keep a balance on all these things, or at least try.
Video: Justin and staff enter the open plan office. Staff work at standing and sitting desks. Adam and Justin talk together.
ADAM LINDSAY: I kind of liken the business to a rocket ship. And when, you know, the rocket ship launches, it requires an extra amount of energy. You know, and once you sort of start to get momentum, you start to get more staff, you start to get more resources, then, you know, it starts to ease off. We have a couple of new products in the pipeline. The big one would be the launch into a...into a third country. There's plenty of work to be done.
Video: The red Australia Post logo appears on a white background.
Text: auspost.com.au/business
Recognising Australia's unsung heroes

The Australia Post Unsung Hero Award has encouraged retailers to nominate one person from their team whose efforts during this incredible year, deserve special recognition. Nominees will be assessed not on how much they directly contributed to revenue or growth, but on how their efforts supported their employer and benefitted customers.
Register to attend the the 2020 Online Retail Industry Awards ceremony – broadcasting live from 5-6pm on Thursday 26 November –and help celebrate Australia's Unsung Heroes. Register here.