Innovating to help online businesses grow and thrive in uncertain times
Through lockdowns and restrictions, and in the lead up to Christmas, eCommerce has played a critical role in helping small businesses continue reaching their customers. Here's how Australia Post helped businesses of all sizes thrive in a challenging year. Full details in our Annual Report 2021 (PDF 26.3MB).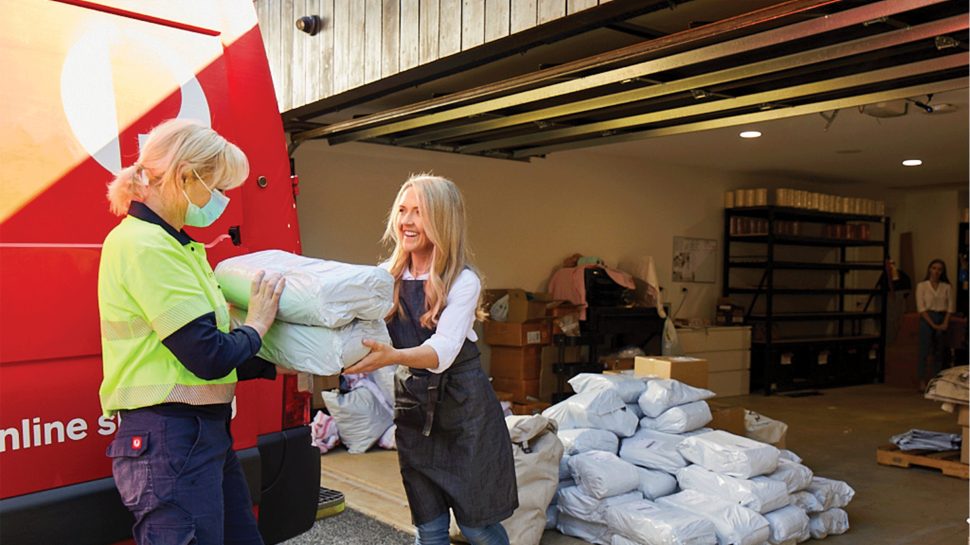 With more people shopping online than ever before, and with the temporary closure of many local businesses, the past year has seen some big changes in how businesses operate – particularly for those who were forced to close their doors to regular foot traffic. Suddenly, they had to find new ways to reach customers.
For restaurants and cafes, takeaway service became the order of the day. For retailers, eCommerce experienced a huge boom. These swift shifts might sound simple, but many businesses – the smaller ones, in particular – faced a steep learning curve and had to make some huge changes, just to stay afloat.
For example, retailers who didn't have a web store had to quickly build an online presence – not to mention setting up new systems and processes for things like shipping and returns. To support the small business community as it adjusted to this new normal, Australia Post launched a campaign called 'Delivering for Australia'.
The first phase of the campaign focused on helping businesses sell online, showing them how to save time and money through MyPost Business, and how to enhance the delivery experience using collection points and returns. The second phase was all about recognising 'Local Business Heroes' and promoting them through our Post Office network.
Happy Hubble Australia, a homegrown therapy store and supplier of sensory toys for children with autism, was one of 56 deserving heroes. Owner, Simone Hubble, said, "This award from Australia Post is going to help us to continue to grow, to create even more jobs and of course, our main drive, to support families of kids with autism or ADHD."

Rolling out the red carpet to small businesses
Small businesses who successfully pivoted to online sales quickly found themselves being run off their feet. In fact, almost 9 million households made an online purchase in 2020, with eCommerce growing 57% year-on-year.
To support harried small businesses owners, Australia Post rolled out the red carpet – literally – in 16 of our Post Offices. A dedicated business class lane was set up for those who lodge five or more parcels at any one time to help them save time and get back to running their business.
One business customer at the Stanhope Gardens Licensed Post Office said, "We have never had a business class experience in our whole life. We feel special waiting at the front of the queue standing on the red carpet."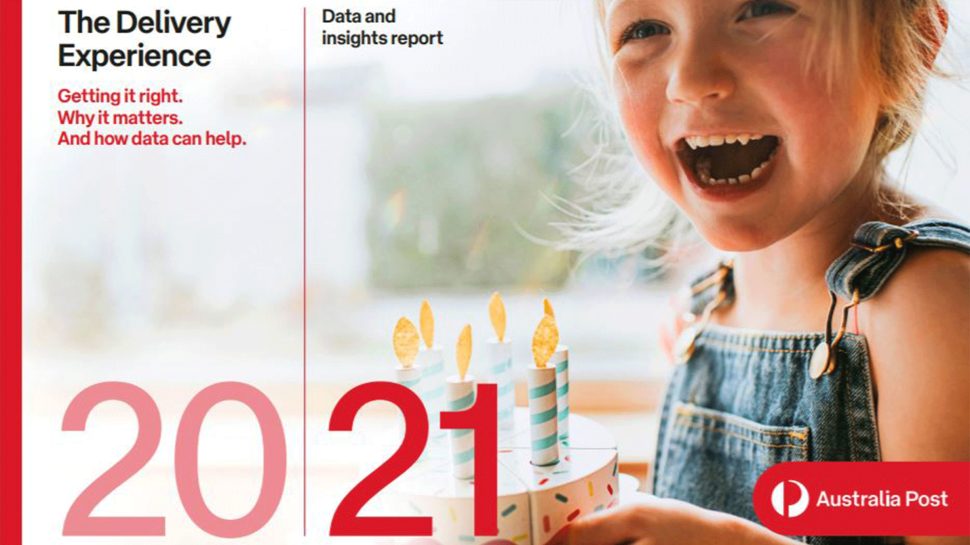 Sharing the latest eCommerce and delivery trends
With the retail landscape evolving so quickly, it can be hard for small business owners to keep up with the latest eCommerce trends. Australia Post shared truckloads of deliveries data via monthly eCommerce updates, our annual Inside Australian Online Shopping report (PDF 13.4MB), and our first-ever Delivery Experience Report (PDF 7.1MB).
Founder and Managing Director of Edible Blooms, Kelly Jamieson, used the data in the Delivery Experience Report to help inform decision-making and planning. She said, "We're always looking at new ways to reach customers. So, the more information you give us as retailers to improve our business, and how we can work together as a partner, they're the things we're really interested in."
Introducing new collection points
Based on evidence that showed collection points play a key role in improving the delivery experience, Australia Post expanded our network of return and collection points.
eCommerce businesses can now give customers more choice around where the collect their parcels – whether it's at one of our free 24/7 parcel lockers, Post Office or a retailer partners, including IGA, My Pet Warehouse and selected Coles Express outlets.
Expanding our cross-border solutions
One good thing to come out of the pandemic was the fact that smaller business, who may have previously relied on local foot traffic, suddenly found they had a global customer base.
To help our customers meet demand from overseas and grow their business into new markets, we established a commercial lane with New Zealand in late 2019 for faster transit, service consistency, more delivery choices and simplified delivered duty payments.
In 2020, we began trialling a similar solution with the United States to help Australian businesses provide a better and more consistent experience for customers in the States.

Delivering a sustainable future for all Australians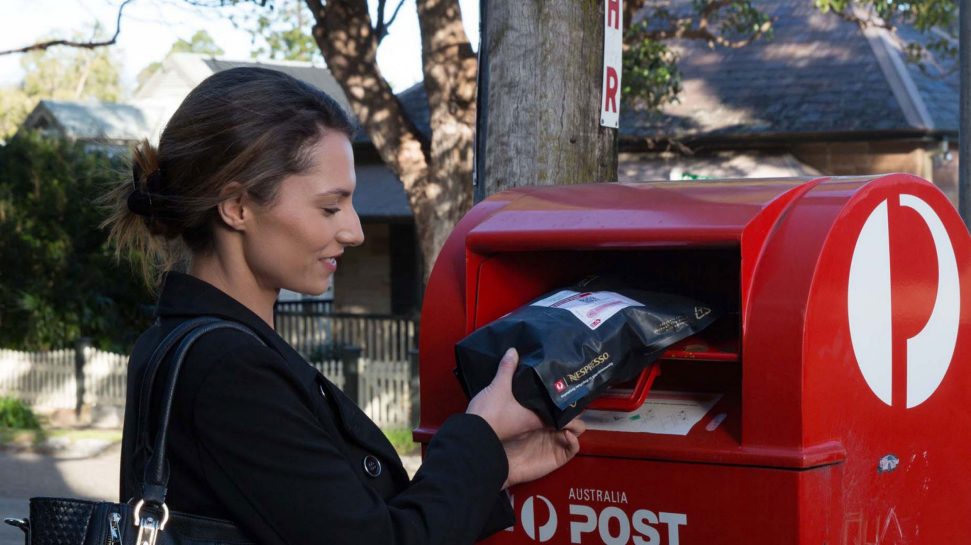 Delivering a sustainable future for all Australians