How to create connections with customers when selling online
Adding a human touch to your virtual store can really pay off. If you're selling products online, discover how to create connections that translate into more sales.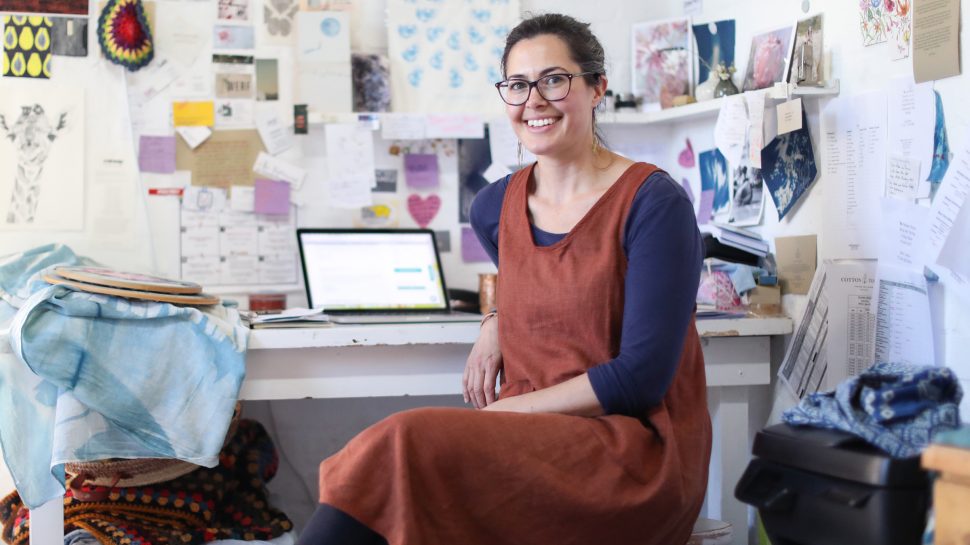 Key points
Just like in-store salespeople help convert customers, online retailers can sell more online by providing the human touch.
Customers that use live chat are likely to spend 60% more1 in your online store than 'non-chatters'.
Virtual styling services see conversion rates soar for bricks-and-clicks retailer, Cue.

Connecting with customers online
Human connection has long played a role in the sales process. Think of a friendly salesperson in a furniture showroom or fashion boutique. Their warm, personal touch really helps to build valuable relationships and increases the likelihood of a sale.  
Yet when your business is virtual, how do you forge meaningful, tangible relationships with your customers? It's a common question for online retailers, and an important one. Creating strong connections will help boost loyalty and, ultimately, grow your online sales. 
While it's no doubt harder to build relationships in the absence of face-to-face contact, it's definitely not impossible. Here are three powerful strategies for strengthening customer connections. For more ideas, read our article on ways to engage customers and sell more online.
Add live chat, be it bot, human, or both
You know the sound. That pleasing 'ping' or delightful 'ding' when a helpful chatbot pops up on a website you're browsing and asks, "How can I help?". Live chat is fast becoming a go-to tool for customers, offering a quick and easy way to ask questions about products, delivery, and more. 
Live chat works. According to one survey, customers who use live chat will spend 60% more per purchase than the 'non-chatters', and the addition of live chat software sees up to 20% more conversions. The top reason shoppers give for preferring live chat is that they 'like having their questions answered immediately'.1 
Most eCommerce platforms come with live chat widgets, and it's just up to you to craft helpful, pre-written responses to common questions. To provide the human touch (and not just automated responses), you might want someone on-hand to provide personal responses during peak shopping times, although most retailers find that round-the-clock customer service isn't feasible. 
As well as adding a live chat feature to your website, you could also explore tools like Google Business Messages, which helps you reach your customers in other digital channels, like Search and Maps, and engage in one-on-one conversations – using either a chat function, or by providing answers to FAQs.
Strengthen connections on social media 
Think beyond the typical post-and-share on social media. Savvy businesses use features like Facebook or Instagram Live to deliver in-the-moment broadcasts to their customers.
During these live-streams, you can try tactics like responding to customer questions on air, or pinning great comments to the top of the chat. It's all about showing how you're engaging with your audience.
In your socials, a DM (or direct message) is a powerful way to show you care about customer service. DMs are perfect for answering customer questions and, because they're private, can help you avoid the awkward airing of potentially dirty laundry if a customer has an issue about your product or service.
And don't discount social polls. They're easy to set up, even easier for your customers to complete, and help to build on the notion that you care about their opinions. Don't forget to follow up on polls with responses and feedback, and take the engagement that one step further into action when you can.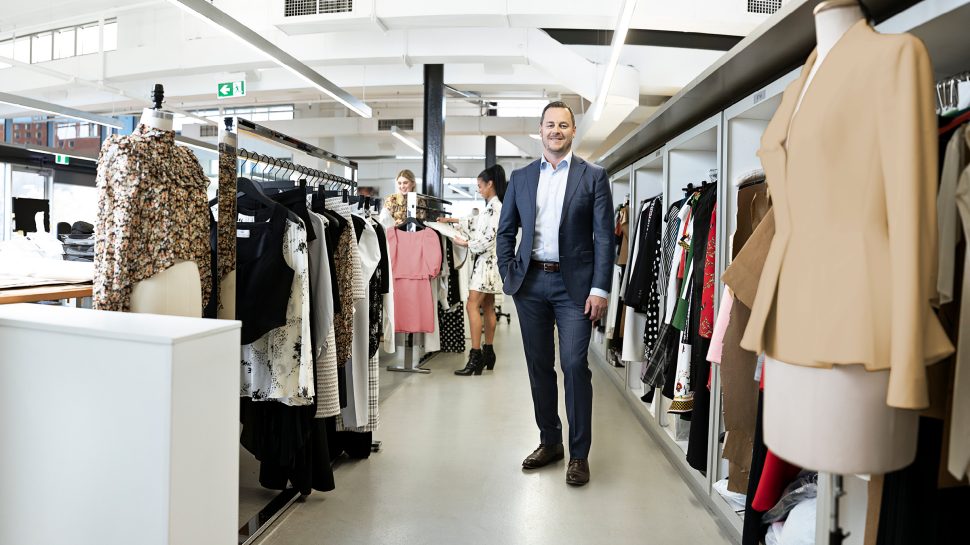 Offer personal styling services
If customers can't step into a physical store for styling or product advice, then deliver your services virtually. This is what much-loved Australian brand Cue did during the pandemic, and it paid off. 
As Shane Lenton, Chief Information and Digital Officer at Cue, said, "We saw the need to deliver a more personalised online shopping experience – one that went above and beyond the standard online store. Our virtual stylist experience is the culmination of years of tech investment … and keeps retail staff connected with our customers."
Cue's virtual styling service includes an online booking form, where customers can book in with their preferred stylist and are asked a series of questions about their needs and preferences. If they're an existing customer, Cue's stylists can pull up their history along with AI-generated recommendations. Then, the stylist collates a rack of outfit ideas and connects via video to carry out the styling session.
The personal touch is clearly working. Conversion rates for virtual styling sessions are consistently over 60%, and average transaction values are over five times higher than normal.2
"Amid COVID-19 restrictions, it was clear just how much customers valued – and missed – personal connections. This sense of connection has been a huge catalyst for the success of the platform, and has given those customers who only shop online a chance to have what was traditionally an 'in-store only' experience," said Shane.
Cue's virtual styling strategy has clearly paid off. To help you sell more online, think about how you could offer personalised, virtual styling services to your customers, too. You don't necessarily have to sell fashion, either. If you sell tech gadgets or tools, you could provide one-on-one product demonstrations. If you sell homewares, you could help style a customer's loungeroom.
All it takes is a little creative thinking and product know-how.  

Want to save on parcel sending?

With MyPost Business, your savings grow as you move up the five savings bands.