Choose the right CMS for your business and keep your customers clicking
Your online presence is the digital version of your shopfront, so rushing into building or buying a website, especially if you're setting up an online store, without carefully weighing up the options can be crucial.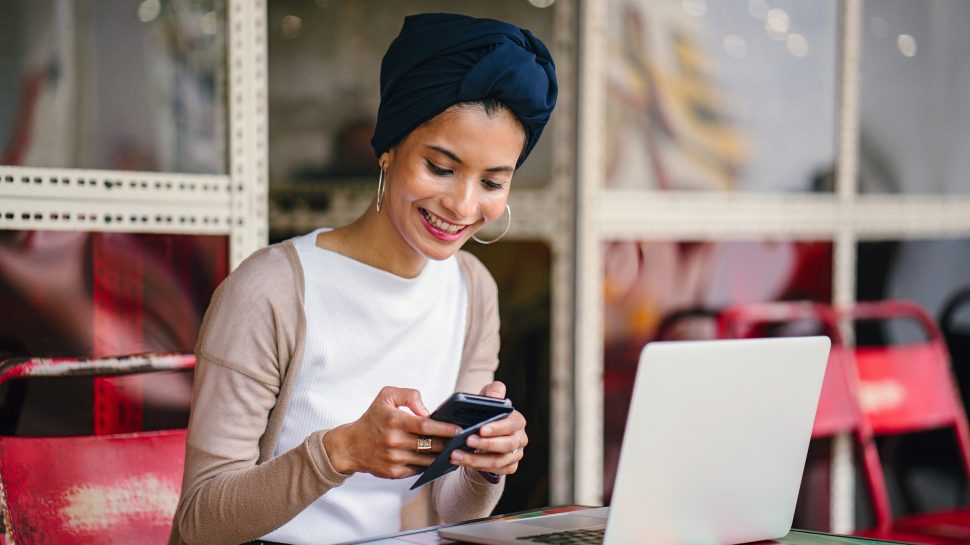 It's easy to get excited about getting your business online, and there are plenty of "one-click" providers that can get a basic website up and running in minutes. That may sound great, but you can't take a one-size-fits-all approach to building a business website.
Just as you wouldn't sign a lease on a physical store without inspecting the premises and reading the fine print, you shouldn't move online without doing your homework.
Look before you leap
The first step is to decide why your business needs a website. Who are you trying to reach? What will they want from your site? What do you want them to do when they visit?
The simplest websites are little more than digital billboards, but this doesn't tend to cut it these days – especially if your competitors are strong online. How will you keep your website fresh? How can visitors interact with it? Will they be able to shop on the site? Will it be a customer support channel?
Beyond what you want from your website today, consider how it aligns with your business plan and whether it will still meet your needs in a year or two. You won't want to abandon your online investment and start again from scratch just because you didn't think ahead.
Choose the right system
Rather than focusing on how your website will look, it's best to start with the back end. The content management system (CMS) is the cornerstone of a website, determining how you'll add information and how it will cater to different devices (laptop, iPad, smartphone, desktop). Bear in mind that Google has started penalising websites that are difficult to use on handheld devices by ranking them lower in mobile search results.
Take a look at WordPress, Joomla and Drupal – three systems that are popular with small businesses. WordPress is known to be the easiest to use, while Joomla and Drupal are more complex but also more flexible. Drupal, in particular, has a reputation for being "developer friendly" which means it is incredibly customizable and may therefore can be trickier for non-pros to use.
At this point, assess whether you have the in-house skills to build your website from scratch. It's a big job and you may find it easier to pay a web developer to build the site, or enlist their assistance with site management.
As with choosing any business partner, it pays to shop around for a web developer who is a good a fit for your organisation, industry, and budget – one who is prepared to listen to your requirements rather than tell you what you need. Google offers tutorials on its Learn to make great websites page – a good way to gain the basics of website design.
Mix-and-match modules
The CMS is, however, only the foundation. Many businesses will also need to add an eCommerce platform, merchant facilities, a real-time customer service portal, and other modules that improve the user experience. Again, you need to research which options fit with your business or discuss it with your web developer, including issues such as software integration with delivery and payment tools.
Consider how your website will integrate with your existing IT systems, such as customer relationship management, inventory management and financials. This is where it can pay to call upon the expertise of a web developer. If you're going it alone, seek out a high-profile CMS that has extensive ecosystems and third-party support. Even something as simple as linking your ebay account to sending solutions can be done with little hassle.
This planning phase is crucial and you need to weigh up all the pieces of the puzzle before you commit. Good business partners can help here; for example, a postage cost calculator or a full online payments system are two useful online services that can plug straight into your website.
Package deals
At the other more sophisticated end of the spectrum are the all-in-one eCommerce sites such as Shopify, which take the pain out of integrating website modules. They provide all the basic tools you need to get an eCommerce site up and running. Many offer a monthly subscription but no upfront development costs.
The trade-off for convenience is that you may be limited in your choice of payment options and merchant facilities, with the website provider wanting a slice of every sale. Some impose restrictions on the number of items you can list or how many transactions you can process each month, forcing you to upgrade to a more expensive plan as your business grows.
It's important to consider whether these services will meet your long-term needs. Check whether you're expected to pay extra for features such as visitor statistics and what happens if you want to keep your domain name and move to another service.
Website hosting
Regardless of whether you build a customised website or opt for a package, it's important to understand your hosting deal – you don't want your website pulled down at the first sign of a spike in traffic.
Budget hosting plans require sharing a web server with many other sites. If a rush of customers means your site starts using more than its budgeted share of processing power, the server may take it down without warning, costing you customers.
Paying extra for dedicated business-grade hosting means you're not forced to share your web server. It also tends to come with improved customer support and better service level agreements to ensure your website stays up and running.