A peak online shopping season unlike any other
With eCommerce activity booming – up 42% for the month of October compared to the same period last year – it's never been more important to help us deliver on your customer promise as we enter the busiest time of the year. These tips can help you ensure your deliveries arrive quickly.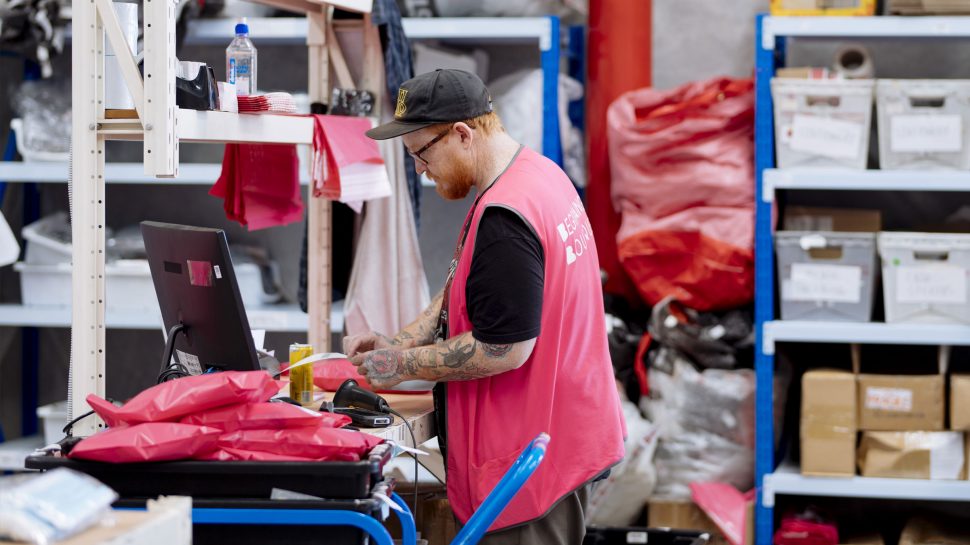 Key points
A forecast of $4 billion in online spend is expected to make Christmas 2020 Australia's largest online shopping event ever1
Separating parcels by delivery speed and size can help us deliver items quickly in the busy season
Use your 24/7 Business Support Portal to lodge any queries, and check last posting dates.
With the peak online holiday shopping season in full swing, Australia's eCommerce industry is working round the clock to keep up with enormous demand. A record $4 billion is projected to be spent online this pre-Christmas period.1
"There's been over 130 days this year, where more than 2 million parcels have entered our network" says Michelle Francis, Australia Post Head of Service, Business, Intermediaries & International. "The support of Australia's online retailers, in terms of good parcel preparation and lodgement practices, is integral to helping us manage these enormous volumes."
The heightened demand comes as no surprise to Australia's online retailers. "This Christmas period is going to be the largest we've ever seen," said Sarah Timmerman, CEO of online fashion retailer Beginning Boutique when we caught up with her back in September. "We've upscaled our warehouse and processes to be able to handle that."
Following Vogue Online Shopping Night (October 6) parcel volumes were up 52% year on year, while a week later, after Amazon Prime Day (October 13-14), they grew 53% year on year.2 With Black Friday and Cyber Monday still to come, "we expect demand to grow significantly more yet," says Francis.
Some categories have seen particularly strong eCommerce growth. For the month of October, department store online parcel volumes were up 131% year on year, and appliances, homewares and lighting was up 58% year on year. Beauty was also up 42% year on year.2
"Sales have gone through the roof, more so than we ever could have anticipated," explains endota Spa's Natascha Dazkiw, Head of Product Distribution. "Vogue Online Shopping Night was big for us, Christmas is always huge, and we believe this year is going to be exceptional."
Help us to deliver the best experience possible for your customers

In peak periods, separating your parcels by delivery speed and size is more important than ever. This helps to relieve some of the pressure on our network, so we can provide the best possible delivery experience for your customers in a time of heightened demand.
Separate Express Post items
If you offer express postage, it's important to separate Express Post items from Parcel Post items before collection. This will help your items enter our network more easily – for example, we need to be able to quickly stream interstate Express Post parcels onto a plane.
Separate small and large items – but don't worry about the destination state

We used to ask customers to separate parcels by state, but we know this can take up space in your facilities. To make things a little easier, we no longer need you to separate by state. Instead, we're asking you to separate smaller items from larger items.
"From a real estate perspective, this should give businesses a lot more space during this busy time," says Francis.
Our posties can now carry smaller parcels on their bikes, along with mail. Separating your small and large items helps us to feed the smaller items into the postie network, freeing up more space in our vans and trucks for larger items.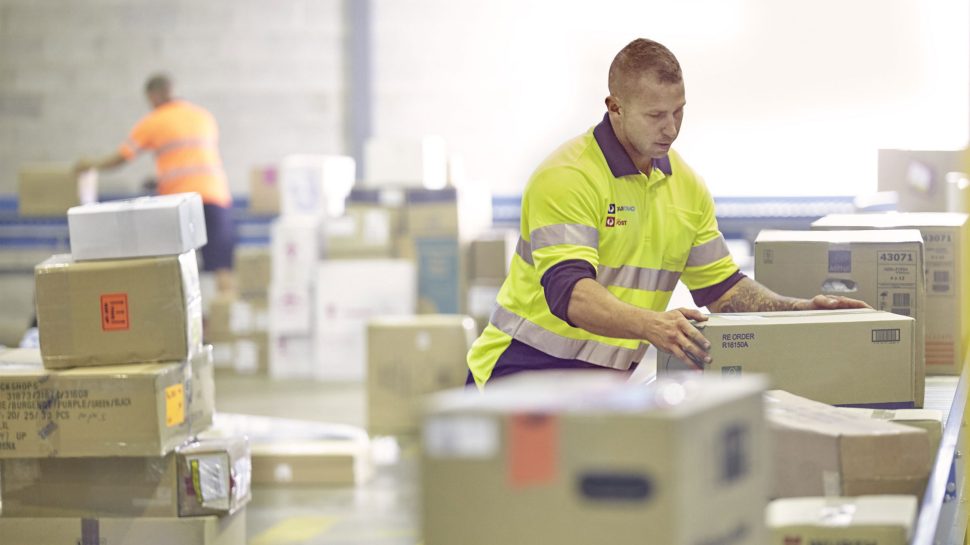 Online access to support your business

Use our Business Support Portal
If you have a Business Charge Account, you have access to our Business Support Portal. Lodging enquiries through this portal helps us manage your queries quickly, and also reduces call volumes to our Customer Contact Centre – freeing up resources for consumer enquiries.
Through the portal you can:
Get the most recent tracking information and expected delivery date for your lodgements
Recall or redirect eligible lodged parcels3
Download a Proof of Delivery document or Safe Drop image
Raise general enquiries to investigate deliveries
View enquiry history and receive notifications when more information is required
Access live chat for further support4
For MyPost Business customers without a Business Charge Account, you can get help through the Support tab in the MyPost Business platform – including live chat.
Download our toolkit, Preparing for peaks in online shopping: A toolkit for business, for more suggestions and tips to help your business manage surges in online shopping demand.
'Tis the season to be early
We're delivering your letters and parcels as quickly and safely as we can, but Christmas deliveries may take longer this year due to ongoing COVID-19 restrictions and record parcel volumes. To give your letters and parcels the best chance of arriving in time for Christmas, send as early as you can – and by the recommended post-by dates below at the latest.
We'll still deliver items sent after these dates, but they may not arrive until after Christmas.

Sending within Australia
Send Parcel Post items by 12 December 2020
Send Express Post items by 19 December 2020
Sending internationally
We recommend sending by the below dates for major destinations (Standard Post):

USA, Canada, UK, and Europe: 16 November 2020
Most of Asia: 23 November 2020
New Zealand: 27 November 2020
Please note that our recommend post-by dates do not allow for customs delays, which are outside our control. International deliveries may also be affected by rapidly evolving conditions as other countries continue adapting to COVID-19. 
We're processing delivering parcels as quickly as we can, but we're expecting an extra-busy peak online shopping period. It's more important than ever to lodge and sort your parcels correctly, so that they have the best chance of arriving on time this festive season.

Download Australia Post's toolkit Preparing for peaks in online shopping, for tips and checklists to help you keep your customers happy and reduce delivery delays this Christmas.