5 tips to creating a winning Black Friday sales strategy
Mega sales events like Black Friday and Cyber Monday now surpass Christmas as the peak shopping period. Here's how your business can ride this trend to boost pre-Christmas sales.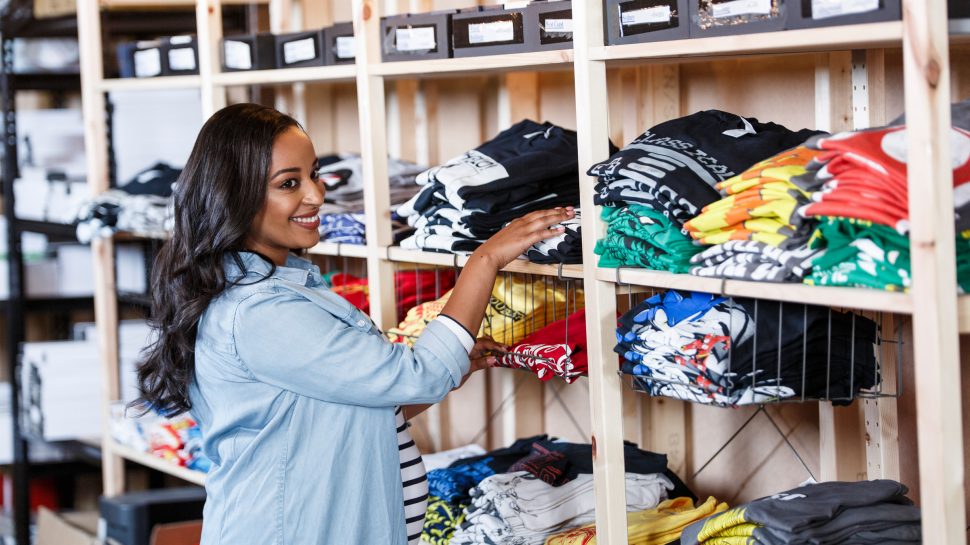 The end of the year is no longer just about festive celebrations. It now also marks the start of the two biggest shopping events of the year – Black Friday and Cyber Monday. According to Australia Post's Inside Australian Online Shopping 2019 report (PDF 6.1MB), these two mega sales events have surpassed Christmas as the peak shopping period.
A five-week period between November and December 2018 accounted for almost 15% of all eCommerce transactions. Black Friday / Cyber Monday delivered Australia's biggest week in its eCommerce history. This year, both sales events will overflow into the first week of December, likely making this the biggest online shopping week of the year.
To truly benefit from these sales events, businesses need to have a strategy in place to capitalise on their customers' online shopping spree and manage the flood of orders. Here are five tips to help you craft a winning Black Friday sales strategy.
Plan and promote
Building anticipation is a crucial part of any event. Will you slash prices across your entire product range? Will you announce special deals every hour? What about including gifts with purchases? Once you've decided on the mechanics of your sale, you can better plan your Black Friday marketing strategy.
The Inside Australian Online Shopping 2019 report found that 39% of shoppers heard about a promotion by email. Personally-addressed physical mail was also found to play a key role in capturing and maintaining shopper attention, and has increased in popularity by 16.6% year-on-year.
Consider using both email and direct mail to share special deals with your loyal customers. Keep your subject short and snappy, and include product images and links in your email to simplify the shopping process.
Set up your social media for success
Behind a successful Black Friday sales strategy is a well-thought-out social media strategy. Create a specific Black Friday campaign so your followers can take advantage of additional savings or get VIP access to your sales page.
Provide multiple access points to your sale. Using 'Shopping on Instagram' for example, will allow customers to easily purchase via your posts. And of course, make full use of popular hashtags like #BlackFriday #BlackFriday2019 #BlackFridaySales in every single post.
Make it mobile-friendly
One in four purchases were made from a mobile device (PDF 6.1MB) in FY19 and this figure is set to grow. Shoppers are demanding a frictionless end-to-end shopping experience and it starts with them browsing your site on their mobile. If your website is clunky, slow to load and doesn't view well on a mobile or tablet, you could lose customers.
Nail your delivery
Today's consumers live in an on-demand world and this expectation now extends to delivery times. In fact, according to the Inside Australian Online Shopping 2019 report, next day deliveries grew 35% in the second half of 2018. Online shoppers want rapid or time-specific delivery options (PDF 3.6MB).
It stands to reason, quicker fulfilment and shipment will help to give your business the edge. Get your delivery right and you will likely see less shopping cart abandonment and an uptake in sales. Another way to balance shoppers' expectations of substantial discounts is by increasing basket size through threshold-based shipping offers, such as free express shipping.
Offer a good returns policy
One of the other most consistent barriers to online sales is a customer's lack of access to the physical product to gauge its fit and feel. Help your shoppers put this block aside by simplifying the returns process.
Provide a clear, user-friendly and upfront returns policy, and a reasonable returns timeframe. Consider offering free returns for those who want to exchange an item and provide a 'returns label' in every parcel you send to make it easy to exchange should a purchase fail to hit the mark.
So there you have it! We hope these tips will help your business stand out from the crowd as you compete for customers during the Black Friday, Cyber Monday and pre-Christmas sales.

Stay competitive with fast delivery
Delight your customers with same-day, next-day and Saturday deliveries.

Find out more