Why successful retail stores focus on building communities and connections
World-leading brand and retail expert Mary Portas, believes retailers need to leverage the power of what she calls 'the kindness economy' to succeed in Australia's competitive retail industry.

Audio: Music
Visual: Australia Post branding and the words "Why community and connection matter in retail"
Mary Portas: Don't presume that because you're physically on a high street that people are going to be there. We need to look at the soft stuff, the emotional stuff, the social stuff, the connectivity stuff.
The most important thing that online retailers did is that they didn't follow old retail rules. They actually went out with a product and an idea and they've understood the need of people.
Some of the best retailers have created a like-minded community of sharing their product joy and how it connects to them emotionally.
I talk about people as community and not as consumers.
Visual: Woman talking to the camera with the postal horn watermark and the words "Mary Portas, Founder & Chief Creative Officer, Portas" in the lower right hand corner
Mary Portas: If you didn't have community and people connected with us on a human level, I don't think commerce comes.
Visual: The words "This video is provided for general information purposes only and is not intended to be specific advice for your business needs." appear on screen
Audio: Music
Visual: Australia Post branding appears on screen
At a recent Australia Post business breakfast event, Mary Portas shared her insights on how bricks and mortar retailers can flourish by focusing on community and connections.
The Founder and Chief Creative Officer of Portas is credited for transforming Harvey Nichols into a world-renowned fashion store. She has also worked with respected brands like Louis Vuitton, Clarks and Swarovski through her creative agency Portas.
During her visit to Australia, she said that there's still strong growth opportunity for the physical store if retailers are willing to shake up their operations to focus on creating real connections and building communities.
Creating purpose as a point of difference
According to Mary, the days where fashion stores could sell solely based on consumers seeking out exclusive trend pieces are over. Customers' priorities have changed.
Today's conscious consumers are seeking out brands that make them feel good to buy from. In fact, Accenture's From me to we, the rise of the purpose-led brand report has found that 62% of customers want companies to take a stand on issues like sustainability, transparency and ethical practices. The closer a brand's purpose aligns to customers, the more favourably they're viewed.
"Sustainability is massive," said Mary. "For 100 years, we've been consuming and creating products without thinking about their environmental impact. Businesses must recognise the need to make changes – and start operating with honesty and integrity."
Transparency is critical for fostering brand trust, as is being clear on what your brand stands for. "You don't just want your customers to buy your product – you also want them to buy into the values of your brand," said Mary.
To achieve this, Mary says traditional retailers can learn from the eCommerce approach. "Bricks and mortar stores need to follow the lead of online retailers. Instead of mass-producing products, online retailers are identifying gaps in the market and making an effort to connect with and meet the needs of their audience."
A focus on community over consumption
Most of us spend a lot of time online these days, so creating opportunities for human connection can act as another strong point of difference. Mary said, "If I was a retailer today, I'd be figuring out very quickly what makes me better than other retailers or the online shopping experience. Why would someone leave their house to come to me?"
She emphasised that the old retail rules no longer apply. "Retailers can't just rely on customers coming to them, even if they're located on a high street. "It's no longer about selling more stuff. It's about creating spaces and places where people can socialise and connect."
While creating community retail experiences has been the focus of successful bricks and mortar retailers in recent years, Mary says those experiences must be authentic.
"We can no longer keep being so bullishly profit-focused. To elicit the right emotion, it's no longer profit-first but people first. Putting people at the heart of what you do, what makes their lives better – that's how you create your community. And when you create social capital first, commerce will follow."
In 2015, Trendhunter searched the globe for some of the best community retail experiences. One was the award-winning Whole Foods Market in Austin that has a coffee bar, beer shack and play station to add fun to the weekly grocery experience. An Ikea in Warsaw has a two-storey kitchen space where customers can cook for and host dinner guests.
In Sydney, boutique running shoe store Pace Athletic experienced tremendous growth after creating a running club for runners of all levels of ability. Taking inspiration from the US market, this new focus on community took them from one to five stores in just two years.
Fostering community at the Post Office
Australia Post has also benefited from Mary's perspective on ways to foster kindness and community within its Post Offices as part of its efforts to improve the customer experience.
"When you think of the Post Office, you think of community, connection and people – it's a social outing. And that's what each Post Office focusing on" said Mary.
After visiting over 100 Post Offices, Mary has helped Australia Post take a holistic view focusing on the three Ps that matter most to businesses: people, planet and profit.
One such initiative is the Neighbourhood Welcome Service in Footscray that supports and encourages neighbourhoods to be more welcoming. This initiative includes establishing Welcome Spaces where people can go to connect, and gifting eligible people a Welcome Pack containing advice and practical items related to Australia.
"You have to understand what makes humans tick. What excites them, and makes them feel secure and connected. When you start to do that, you start to have a proper relationship with people."
Kindness is your greatest advantage
More than building community experiences for your customers, is a business' culture and ethos. Mary shared the example of UK bakery chain Greggs which she observed always has a long line outside their stores and evokes a feeling of warmth.
Out of curiosity she interviewed the CEO. It was clear the kindness he exemplified emanated throughout the company. Shift workers in the retail stores arranged their work times to accommodate colleagues' family commitments.
One Christmas, a delivery driver with a truckload of fresh doughnuts and sausage rolls couldn't get through the heavy snowfall. Without ringing anyone he pulled over, opened the back of the truck and started giving away free food. The story went viral on social media and wound up becoming a highly successful, accidental PR campaign.
"The key was the delivery driver knew he could do that and the boss wouldn't mind – he was acting according to the company ethos of kindness," Mary pointed out.
As the popularity of eCommerce rises and consumers place increasing value on sustainable, purpose-led brands, she is adamant that retailers need to work on nurturing strong communities and real connections if they want to continue thriving in the retail industry.
Mary's three tips on running a successful retail store
Make customers feel good buying from you.
Take a stand on sustainability, transparency and ethical practices. When your brand values align with those of your customers', it may nudge them to choose you over a competitor.


Understand what makes people tick.
Ask yourself why someone would choose to engage with you in your store rather than shop online for a similar item. Then create that human connection in your store.


Be kind.
Not just to your customers but everyone your brand interacts with. A simple act of kindness is remembered and can go a long way.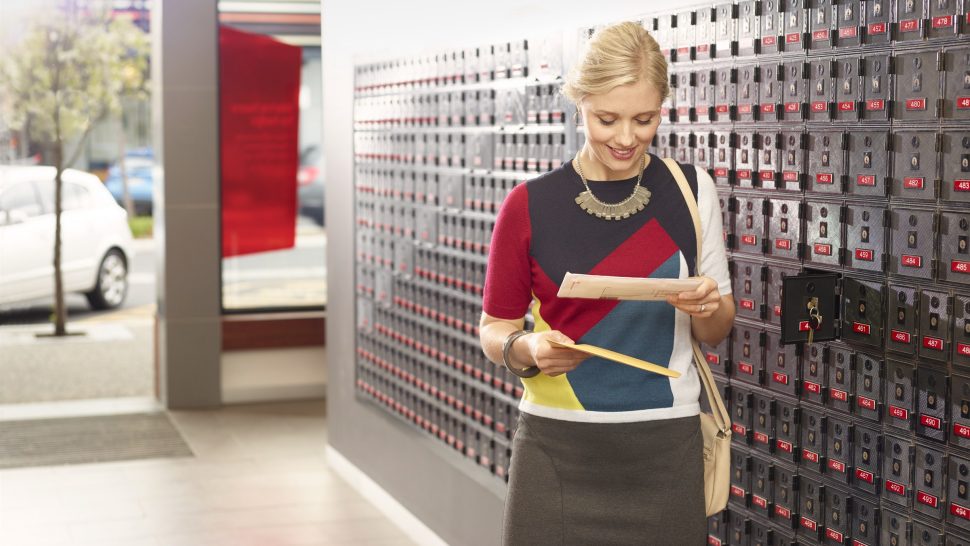 Looking to better connect with your customers?

Our marketing tools and services can help you do just that.

Sustainability in eCommerce article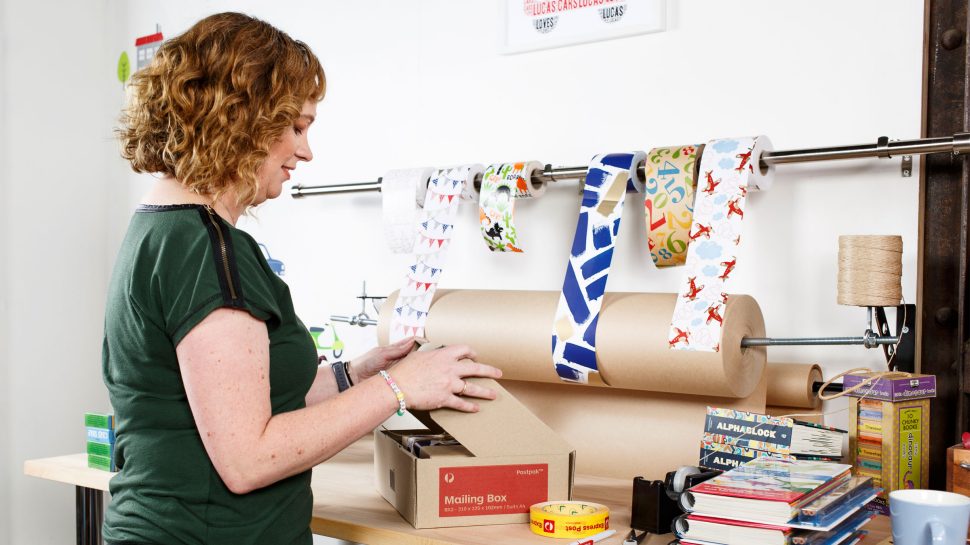 Sustainability in eCommerce: How Australian businesses are doing their part