10 steps to becoming a more sustainable business
'What can I do to be more sustainable?' is a question many business owners find themselves asking. Whether you're just beginning your sustainability journey, or looking for inspiration on what to do next, read on for resources, tips and tools to help your business get there sooner.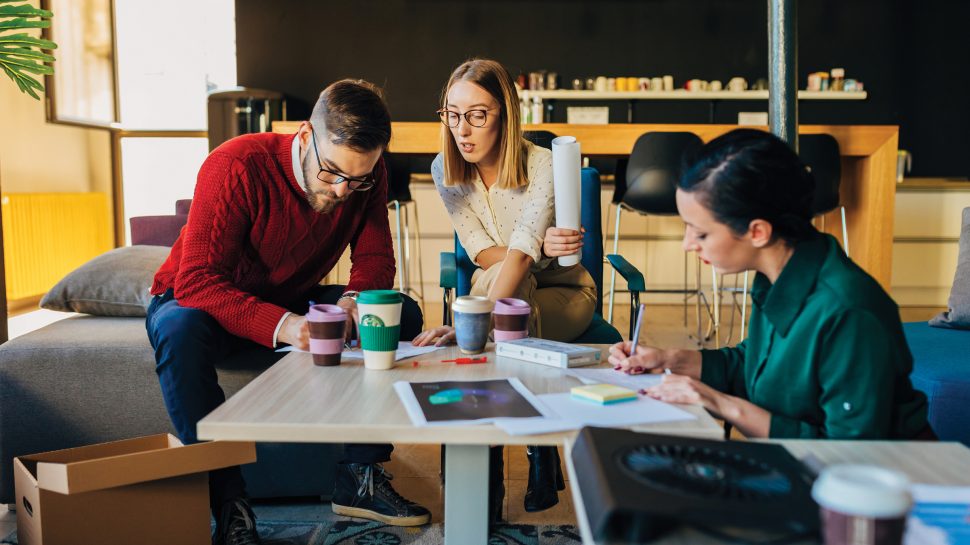 Key points
Consumers expect businesses of all sizes to take action on becoming more sustainable.
There are three key pillars of sustainability to consider – people, planet, profit; often referred to as the 'Triple Bottom Line'.
Download our 10-step guide to Business Sustainability and conduct a quick assessment of your business practices today.

Sustainability in business: where to begin?
Every business is different, but the one thing we all have in common is wanting our business to thrive. These days that almost always includes a consideration of sustainability and our impact on the environment. 
When you think about being sustainable, you might consider recycling, reducing energy usage or shipping your products in eco-friendly packaging. These are great ways to have an immediate impact, but being a sustainable business requires commitment to implementing sustainable practices across other aspects of your business, too – from ensuring safety standards are maintained to implementing good financial governance and promoting diversity.
For some businesses it can all sound overwhelming – especially for small to medium enterprises (SMEs) where the day-to-day concerns of running a business keep you busy enough. That's why we've created the 10 Step Guide to Business Sustainability, which breaks the larger task into practical, achieveable steps your business can implement, starting today.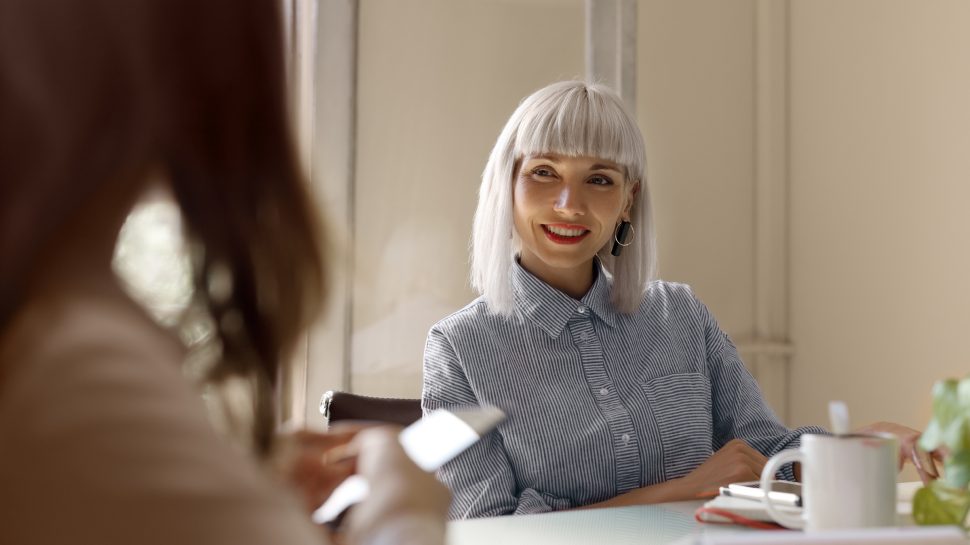 What are the three pillars of sustainability?
The 'triple bottom line' of sustainability is used to describe the three pillars sustainable practices fall into. Social sustainability relates to ensuring equal opportunities, labour and human rights, while envionmental sustainability involves anything that reduces your impact on the natural environment. And the third pillar - economic sustainability – includes anything from ensuring good governance, compliance and risk management. Each of the pillars are explored in more detail in the guide. 
Consumer expectations 
Becoming a more sustainable business can be considered future-proofing in many ways. A growing number of business owners recognise that sustainable practices are key to building resilience and ensuring their long-term prosperity; in fact, 44% of SMEs consider it very important to their future success, up from 31% in 2016.1
Sustainability is top of mind for consumers too. Over eight in 10 Australians care about environmental sustainability,2 while one in four shoppers will select a brand over another due to its ethics and sustainable practices.3 60% are even willing to pay more when it comes to buying sustainable and ethically made products.4 With the move toward sustainability growing, we can only assume these numbers will also continue to rise.
Who can use this guide? 
All businesses, from sole traders through to enterprise-level organisations have a role to play in ensuring better social and environmental outcomes. Even if your business isn't big enough to employ staff to manage your sustainability journey, you could set up a working group to keep an eye on the latest developments, and help meet some of your business' short, medium and longer term sustainability goals using the guide. 
Partnerships that matter
Forming trusted partnerships is key to bolstering your own business sustainability. One of the 10 steps in the guide is to conduct an audit of your existing practices while also benchmarking the performance of others you work with; this could be anyone from suppliers of raw materials or technology and distribution partners across the supply chain. It's a great way to visualise how far your impacts can spread. 
When it comes to mailing your goods, by partnering with Australia Post you can benefit from the work already done in this space. Australia Post branded plastic satchels contain recycled content, which lessens their impact on the environment. We also offer parcel boxes that are sustainably sourced and made with recycled materials, which are FSC certified. Our parcel boxes can be recycled via kerbside recycling bin. Australia Post is also committed to carbon neutral parcel delivery. Parcel postage paid via the Post Office, Online Shop, or MyPost Business account is carbon neutral.5 That's the type of information most customers want to know, so consider making it available on your shipping or company info pages online.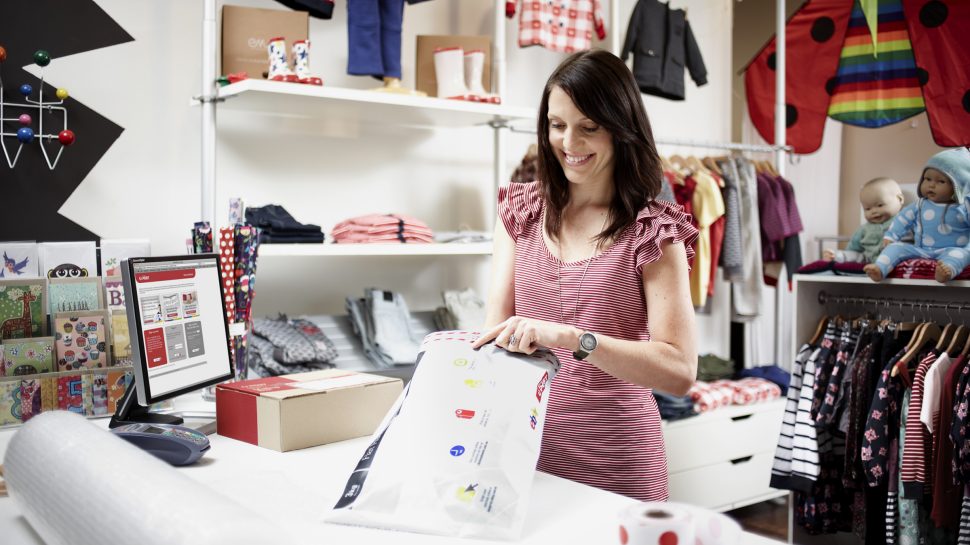 Video:
Video starts with the Australia Post logo. Then, Lok walking to Country Road
Group offices
Audio:
Hi, my name's Lok, group environment
manager at Country Road Group. And this is our sustainability story. Country
Road Group partners with Australia Posts through our customer deliveries.
Video:
Lok Talking to camera.
Audio:
The first thing that our customer sees is a lot of our packaging. We try to
focus on, I guess, what we can do from a sustainability point of view around
packaging.
Video:
Country Road Group Logo followed by Lok walking through the office.
Audio:
The packaging needs to be practical, but
also serve its main purpose. Whilst there's some trends out there nowadays,
where we look at different materials that might be marketed as something that's
very sustainable and cool, we want to make sure that we think about the true
benefits from an environmental point of view. With all the packaging that we've
got, we have to think "What's the main goals of the packaging?"
Video:
Australia Post animation of postage delivery.
Audio:
And ultimately, it's to protect the product and to get the products to our
customers.
Video:
Lok talking with an internal team member.
Audio:
The challenge for us wasn't necessarily, I guess, talking to our customers, but
it was more so talking to our internal teams. Putting themselves into the
customer's footsteps, try to understand, if the customers had that type of
packaging, what can they do with that packaging itself?
Video:
Animation on how to recycle: 'Over 80% recycled content and fully recyclable"
Audio:
If it's a box, can they recycle it in their
curbside recycling? If it's a soft piece of plastic, what can they do with it?
And that's where I guess we did a lot of work to make sure that we ticked all
those boxes and the packaging was as sustainable as it could be.
Video:
Animation of REDcycle bins: 'These can be recycled in REDcycle bins at 1800
locations nationwide'
Audio:
For Country Road Group, it is always an ongoing journey around packaging
innovation. If another business is thinking about partnering with Australia
Post, I'd say go for it. This space in sustainability is only going to grow
further. (silence)
Video:
Animated title cards : 'Australian Post can help your business become more
sustainable'. Transition into: 'Australian Post satchels are made out of 80%
recycled plastic'. Transition into: 'Most parcels sent via the Post Office are
carbon neutral'. Transition into: 'Our core range of cardboard parcel boxes are
FSC certified'. Transition into: 'You can recycle these boxes in your kerbside
recycle bin'.
Video:
Video ends with Lok smiling to camera and the Australian Post Logo: 'Change
your sustainability story' 'auspost.com.au/business-sustainability'.
Please note: Since this video was created, soft plastics recycling via REDcycle has ceased. Australia Post branded satchels contain recycled content and remain the recommended option for eCommerce.
Article originally published on 31 May 2022
Download a copy of the checklist and conduct a quick assessment of your practices today, to see what more your business could be doing to strive to a more sustainable future.