Our roadmap for becoming a more sustainable business
Here at Australia Post, we have our sights firmly set on becoming a more sustainable business. Our recently released 2025 Sustainability Roadmap includes key goals and targets we're working towards.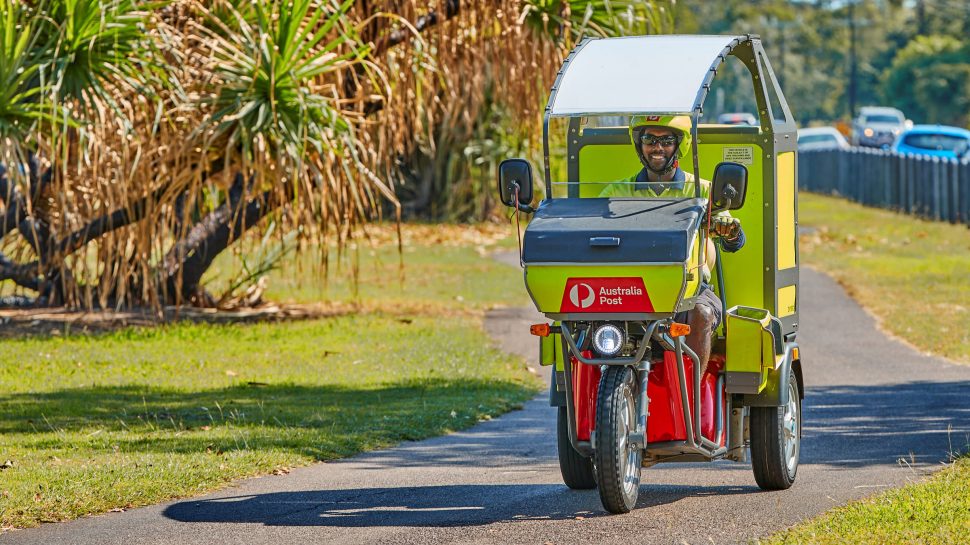 Key points
Australia Post's 2025 Sustainability Roadmap includes six key initiatives, including targeting Net Zero emissions by 2050.
For our customers, partnering with Australia Post represents an opportunity to build a more sustainable supply chain.
Read on for tips on developing a sustainability action plan for your own business.
Delivering a better tomorrow
For more than 200 years, Australia Post has been connecting communities. To help us continue delivering a better tomorrow, we know we need to do more than just get parcels from A to B - our role encompasses so much more.
Today and into the future, we're committed to helping build a sustainable society, so people and the planet can prosper, and our business remains sustainable.
It's why we've built our 2025 Sustainability Roadmap (PDF 9MB). This Roadmap reflects what we see as both a responsibility and an opportunity to create a more sustainable future that benefits all Australians. One that meets the needs of the present without compromising the ability of future generations to meet theirs.
The Roadmap also gives customers peace of mind that they're partnering with a company that is transparently working towards positive sustainability outcomes. With more and more companies pledging to work only with suppliers that meet rigorous social and environmental standards, this Roadmap (including our target of Net Zero emissions by 2050) provides both reassurance and measurable actions. If your own customers are asking about sustainability across your supply chain – from the packaging you use to last mile delivery, the information in this document can be shared with them, too.
Underpinned by the UN Sustainable Development Goals, the 2025 Sustainability Roadmap is built around three key pillars of sustainability – people, the planet and prosperity – and within each pillar sit our key initiatives or targets. Let's take a look at what these initiatives mean for our business and our customers.
Sustainable business practices helping us deliver for people, planet and prosperity
Australia Post touches the day-to-day lives of communities across the country. We have an important role to play in building and supporting an inclusive society, which includes building a safe, fair and fulfilling workplace for our extended workforce.
Our initiatives to deliver for people include:
Empower our people to work safely, and reflecting and supporting Australia's diverse communities.
By 2025, our target is to achieve a year-on-year increase in the Safety Index and a 2% reduction in the Culture Gap per year. These are internal measurements we use to benchmark our performance as a safe and inclusive workplace where our entire team feels supported every day at work. And between FY23-2025, we aim to spend $100m with social enterprise and Indigenous suppliers.
Environmental sustainability is an overarching goal at Australia Post. Given that we deliver 2.7 billion items a year, we need to help ensure our deliveries and operations are sustainable, to help minimise our impact on the environment.
Our initiatives to help us deliver for our planet include:
Target Net Zero by 2050
To help us work towards this, we have a target to reduce emissions by 15% (FY19 baseline) and source 100% renewable energy by 2025.
Reduce, reuse and recycle packaging and waste
We're working towards a 100% fully sustainable packaging range aligned to the 2025 National Packaging Targets. And by 2025 we're aiming to decrease waste to landfill by 20% (FY19 baseline) and increase our rate of recycling to 70%.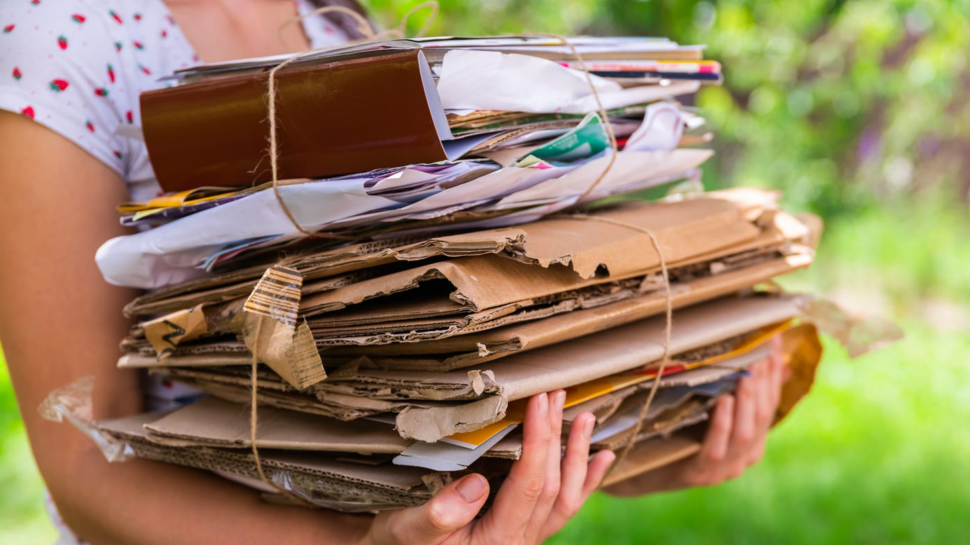 Finally, to deliver prosperity, we know that a focus on operating responsibly, ethically and profitably will generate positive outcomes not only for our business, but also for our customers and the community.
Our initiatives to deliver prosperity include:
Create sustainable customer solutions
We aim to automate our customer carbon reporting tool and are working towards an annual increase in customer circularity solutions.
Grow sustainably through good decisions
The targets here are to ensure governance and compliance reporting adheres to best practice and to continually improve supply chain sustainability, traceability and transparency by 2025.
Combined, all of these initiatives will keep us on track to achieve our 2030 aspirations for a sustainable future, which directly support a number of the UN SDGs.
What we're already doing
The initiatives we've set out in the 2025 Sustainability Roadmap aren't the only sustainable business practices we're implementing. Australia Post has a long-standing commitment to helping build a sustainable society by reducing our environmental impacts, facilitating a circular economy and ensuring a transparent and traceable supply chain.
Already, we have the largest electric delivery fleet in Australia and we're improving our energy efficiency at sites across the network. We offer carbon neutral parcel delivery for postage paid via the Post Office, Online Shop or MyPost Business account1 (Parcel Contract customers can also purchase carbon credits to offset emissions from deliveries, via our partnership with Qantas Future Planet). Since 2019, we've sent 200+ million parcels carbon neutral, which is the equivalent of taking 117,000 cars off the road – or roughly 280,000 tonnes of emissions.
We also work with a number of organisations to help support communities across the nation – with a particular focus on mental health, First Nations literacy and disaster support. And Australia Post has achieved gender pay parity for the last six years.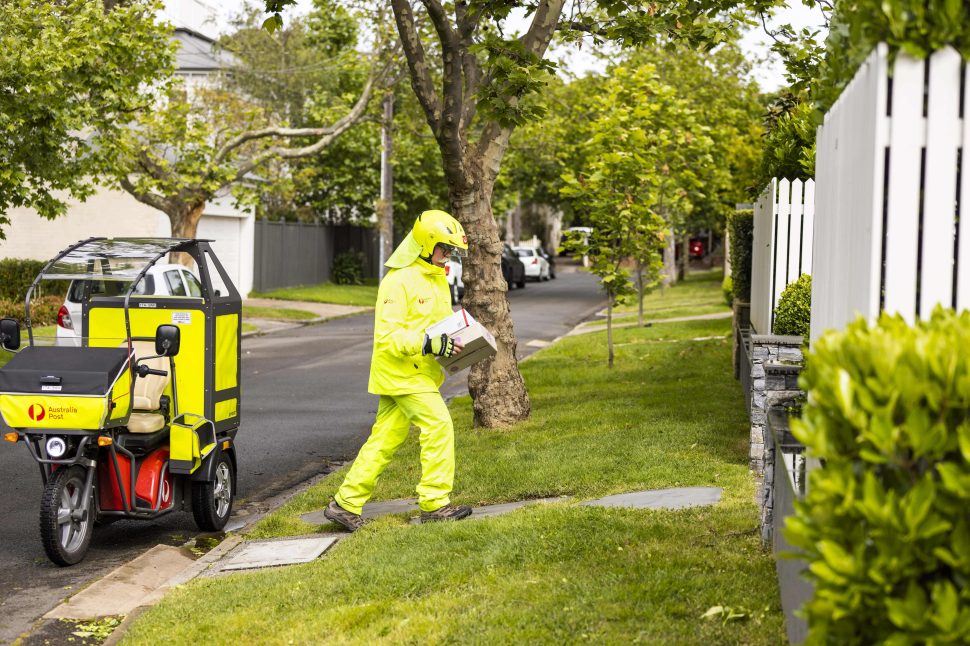 Thinking about building your own sustainability strategy?
The more businesses that work towards sustainability goals, the better. If you'd like to embed more sustainable business practices, a great place to start is by creating your own sustainability action plan. For inspiration, we recommend taking a look at the UN Sustainable Development Goals and identifying which of these goals align to your business.
For example, if your business operates in the agri-food sector, then you could pay close attention to goal #2, which is all about ending hunger, achieving food security, improving nutrition and promoting sustainable agriculture; and goal #15, which is about protecting, restoring and promoting sustainable use of terrestrial ecosystems, sustainably managing forests, and halting land degradation and biodiversity loss.
But don't limit yourself to just one or two goals. You'll very likely find that, in building your sustainability strategy, the goals within your business will align with many of the UN's Sustainable Development goals – from gender equality to climate action.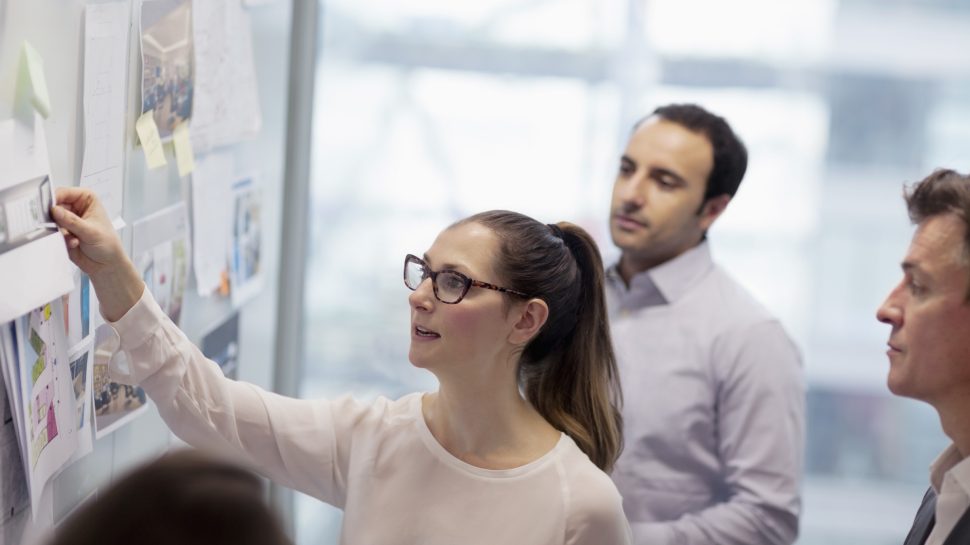 Setting targets and timelines
With your key goals in mind, you can then think about tangible things you can change in your business to help meet these. Changing the way you do things can take time, which is why it's important to give yourself a realistic timeframe. Similar to our plan, you may want to spell out short term targets – what you'd like to achieve in two to three years – through to longer terms goals to meet in say, 10 years. It's really up to you.
The final step is to tell your customers about your own goals, as well as how you aim to meet them and monitor your progress. You could send an email or add it to your website's 'About us' page. Then measure your performance and benchmark your success over time, so in the years ahead, you'll know exactly how far you've come.
Read our 2025 Sustainability Roadmap to explore all the details.