How Australian retailers can nurture customer loyalty in an eCommerce world
At a time when bricks and mortar stores are up against the popularity and convenience of online shopping, world-leading brand and retail expert, Mary Portas, says traditional store owners need to adopt new strategies to build customer loyalty.

Audio: Music
Visual: Australia Post branding and the words "How retailers can stay relevant in an eCommerce world"
Mary Portas: The role of retailers today is much harder. I often look down at retail and I walk through so many malls and think what is the differentiator here? You've got to be more creative, you've got to be more nimble, more innovative and you've got to be prepare to be on 24/7.
I would be understanding very quickly what my purpose was, what my point of view was, what made me better than the rest. Why would someone get out of bed and leave their house to come to me?
Visual: Woman talking to the camera with the postal horn watermark and the words "Mary Portas Founder & Chief Creative Officer, Portas" in the lower right hand corner
Mary Portas: Why would someone want to come and be here rather than sitting on a sofa at home and buying online? If you can answer the why, you're starting to really get there.
Visual: The words "This video is provided for general information purposes only and is not intended to be specific advice for your business needs." appear on screen
Audio: Music
Visual: Australia Post branding appears on screen
 
In 2018, the number of eCommerce purchases in Australia grew by 20%, accounting for $27.5 billion spent online. So where does this leave brick and mortar retailers?
Mary Portas, Founder and Chief Creative Officer of Portas says that with the right approach retailers can turn their physical stores into a competitive advantage.
Take skin and haircare brand Aesop. The standout Australian brand is known for its remarkable in-store experience. With its professional staff providing personalised services, architect-designed stores, signature apothecary style and focus on sustainability, the brand now enjoys cult status around the world.
Drawing on Australian culture and community
Bricks and mortar retailers need to stop following old rules and start taking a leaf out of the eCommerce pure-play book, according to Mary who recently spoke at an Australia Post business breakfast event.
"Online retailers have created products and ideas based on connecting with people. Traditional retailers need to look at this and ask 'what's our purpose? How are we connecting with people? The old expectation of people coming to you is over."
She says Aussie retailers need to connect their businesses to the Australian lifestyle and culture – and sell that globally. "There's a freedom and joy in the way people relate to the Australian way of life, and I think you should be proud of that."
An example she referred to was Westfield opening its first shopping centre in London in the midst of the financial crisis in 2008.
"There was that wonderful Aussie bullish 'we can do it' attitude which I love. They wanted to open up luxury brands at the heart of the financial crash. Nobody had put luxury brands into a retail mall in the UK at all."
Westfield London is now one of the largest shopping centres in Europe.
Mary says bricks and mortar can also learn how to create connections from online retailers. "We're biologically wired to connect as humans. You need to think of new ways to make something exclusive, desirable and connected. Online retailers have to work really hard to get people's attention, and often that's done by connecting on social media and creating communities."
Building communities and connections is becoming more important for retailers. In 2018, a global Accenture survey found that 62% of customers want companies to take a stand on issues such as sustainability and fair employment.
"It doesn't mean we're not going to be buying or loving brands – it means we'll be doing it with a different mindset. Our values are much kinder, more inclusive and it's going to become the new way of being."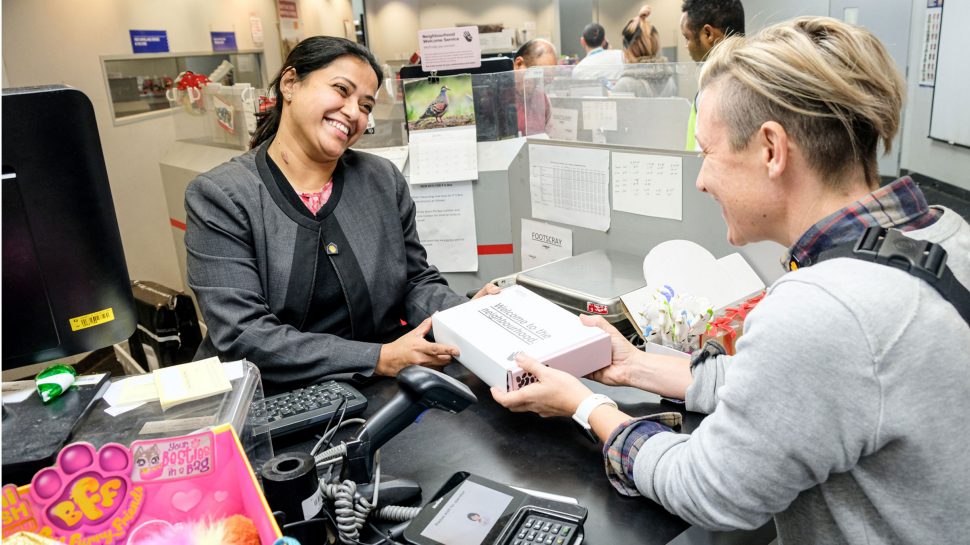 Connecting Aussie neighbourhoods
Australia Post meanwhile is going back to its roots of being the connective tissue within communities. In July 2019, Australia Post launched the Neighbourhood Welcome Service – an initiative that supports and encourages neighbourhoods to be more welcoming and inclusive.
The initiative includes Welcome Packs full of handy advice and practical items, Welcome Spaces throughout local neighbourhoods that encourage participation in the community and Community Connectors who advocate for positive local change.
In June 2018, Australia Post also set up AP Co-Lab where individuals, local businesses and community organisations come together to develop new opportunities for building more inclusive and connected communities.
Currently running as a pilot across Melbourne's Inner West, the Neighbourhood Welcome Service is receiving an overwhelmingly positive response. With 46 community partners and 740 Welcome Packs now in the hands of people who need them, the initiative is already doing what it was set out to do: connect people and neighbourhoods.
"In a short amount of time we've seen the tangible benefits of a community working together to create more opportunities for people to participate, feel valued and like they belong," said Sandie Pullen, NWS Community Engagement Manager.
"From individuals to community and business leaders, we're building new networks of social connection, awareness and engagement that people from all walks of life can access. In many ways it's an antidote to isolation and loneliness."
This initiative also got Mary's nod of approval. "This is cutting edge, I work with big companies all over the world and this is up there with the best things I've seen," she said. "This is exactly what we are talking about in relation to the People's Post Office and having a locally designed approach to meet human needs."
Innovative brands will come out on top
Technology has changed the game for consumers. They can get whatever they want, whenever they want. This is evident in the rise of mobile shopping and the adoption of Buy Now Pay Later services.
As a bricks and mortar store, you need to think about how you can enhance the customer experience to flourish in a digital shopping environment.
Connecting the physical and digital through services like Click and Collect and providing access to iPads in-store will enhance experiences and encourage additional purchases.
Retail stores should also think about moving beyond transactional interactions to enhance their customers' in-store experience through technology. For instance offering the same payment options as eCommerce retailers, like Zip or AfterPay, and implementing sustainable practices that matter to customers, like emailing receipts.
"The role of retailers today is much harder. You've got to be more creative, nimble, and innovative, and be prepared to be open 24/7. That's a very different game than we were playing 20 years ago," Mary says.
 
Mary Portas' top three tips for building customer loyalty in the digital world:

Focus on creating connections
Create products and ideas that will connect with people, by finding your purpose and building communities. 
Leverage your Aussie heritage
Connect to the Aussie culture and way of life – leverage the joy and freedom people attach to the Australian way of life. 
Get techy in-store
Blend technology into in-store interactions to make your customer experience come to life.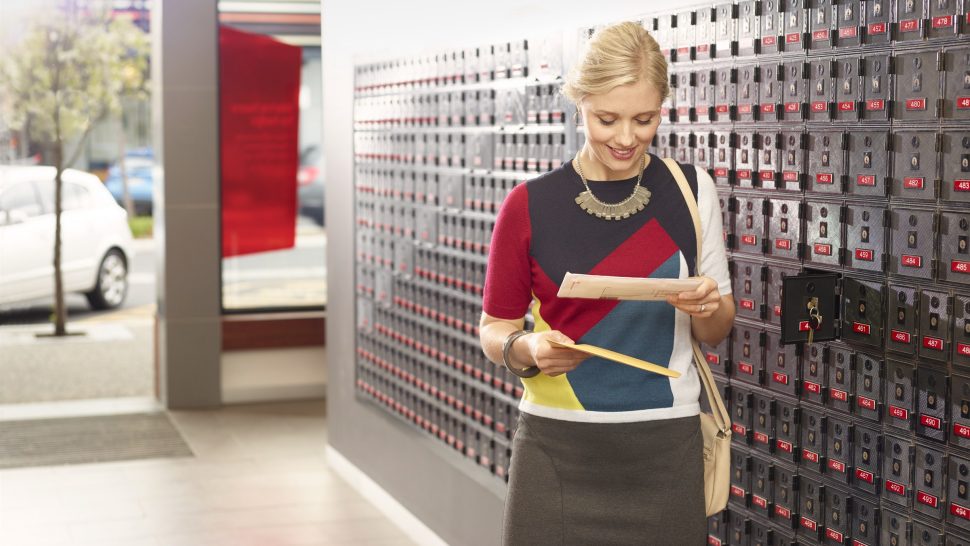 Looking to better connect with your customers?

Our marketing tools and services can help you do just that.

Sustainability in eCommerce: How Australian businesses are doing their part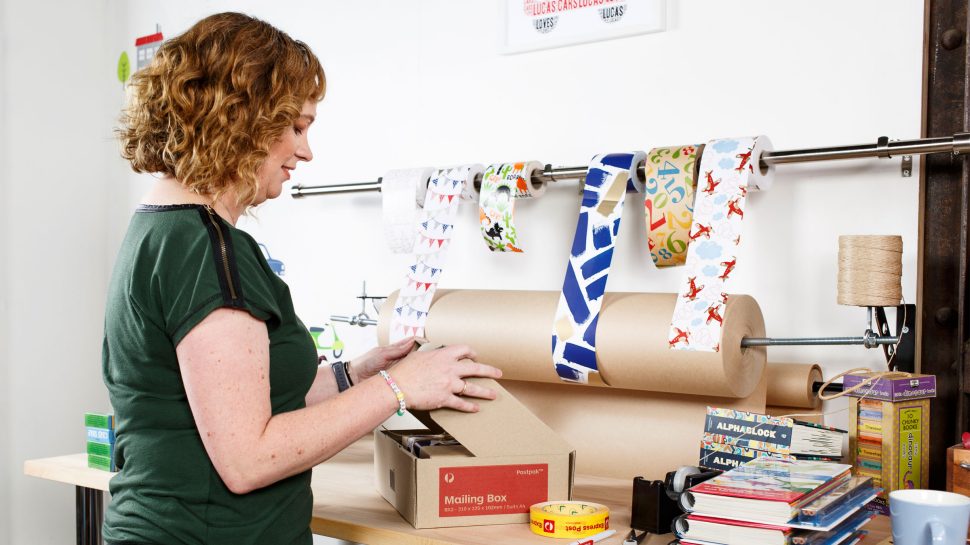 Sustainability in eCommerce: How Australian businesses are doing their part