Go local first and support Australia's small businesses
This Christmas may be a little different – which is all the more reason to make it special. Whimsical holiday store The Christmas Market has tapped into a strong desire to 'GO LOCAL FIRST' when spreading the cheer – growing a seasonal business into year-round success with the help of their local licensed Post Office.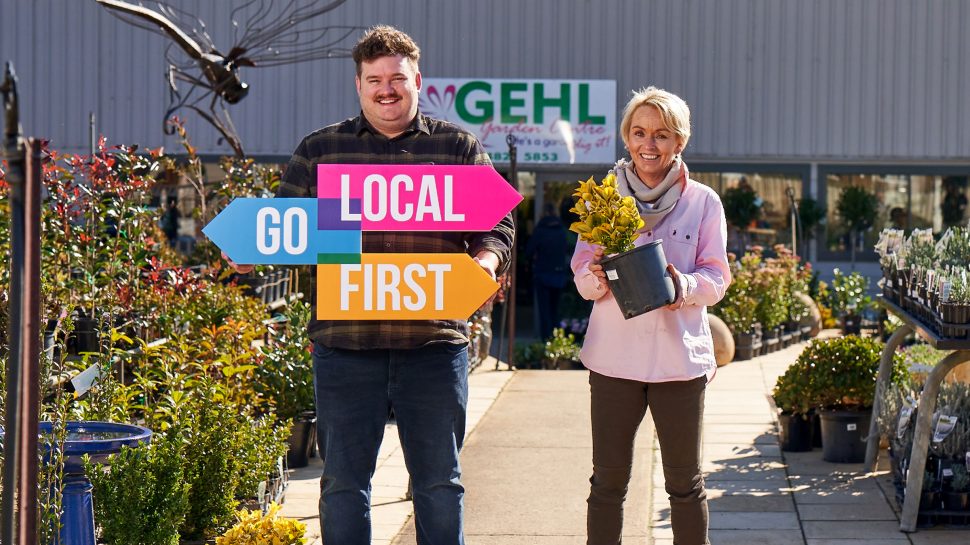 Key points
The GO LOCAL FIRST campaign urges Australians to think local while shopping and searching for business services these holidays.
The Christmas Market is helping Australians make Christmas more special this year with the support of their local Post Office.
Local service businesses like Tashly Consulting are supporting their local communities with training and employment.
Australia's small businesses have shown tremendous ingenuity and entrepreneurship in adapting to the challenges of the pandemic. They are the backbone of Australia's economy, contributing to a third of our economic activity.1 And Australia Post's support helps many of them deliver to their customers. During the COVID-19 crisis, 23,000 additional small businesses used MyPost Business to set up eCommerce deliveries when in-store visits were not possible.2
"Small businesses are so important for communities right across Australia and represent over 95 per cent of Australia Post's business customers," says Nicole Sheffield, Australia Post Executive General Manager Community & Consumer. "We've been committed to supporting small businesses through the challenges of 2020, with recent research finding 80% of consumers trust us to deliver through the COVID-19 crisis."3
That's why Australia Post is a proud supporter of the GO LOCAL FIRST campaign, which launched in July 2020 to encourage Australian consumers to buy products and services from local small businesses.
"Small businesses are critical to Australia's economic recovery from the pandemic," says Pru Goward, GO LOCAL FIRST Champion. "Their importance to local communities also cannot be underestimated."
"With Australia Post's valuable support, GO LOCAL FIRST promotes the great value of diverse small business communities, including postal agents. Without these small businesses, local jobs, economies and many community groups will suffer. Support your local postal agent, support your local small businesses and GO LOCAL FIRST!" says Pru.
The local support behind a start-up's success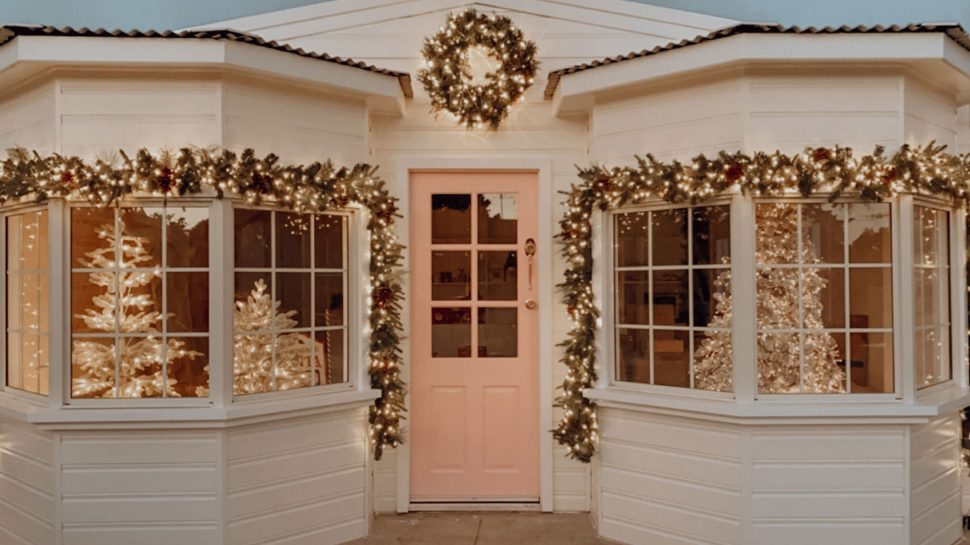 It takes a lot of determination to launch a new business in the face of a crisis, but Siannon Holloway's love of all things Christmas has led her to build a thriving holiday décor business over the past 12 months – with the support of her local Licensed Post Office agent.
"I saw a gap in the market for quality, vintage-themed designs that just weren't available here in Australia," says the mother of three. So she designed them herself – and The Christmas Market was born. From Fair Isle-style summer pyjamas and Fa La La blankets to vintage mugs, heirloom wooden games and glass ornaments, the unique collection has been a sell-out success.
Angela Cramp, who runs the Warilla Licensed Post Office just outside Wollongong, was inspired by Siannon's enthusiasm, evident from her first parcel drop off. "It's just gone gangbusters, we've all experienced her joy as it has grown," she says.
Angela initially helped Siannon set up a MyPost Business account, but as the volumes grew and Siannon started receiving container-loads of products, she switched to an eParcel contract.
"Our first parcel pick up was about 20 parcels," recalls Siannon. "Now it's around 200 a day, and sometimes twice a day. The volume of orders quickly became too much for me to handle manually."
Spreading local joy year-round
For Siannon, thinking local extends to her supplier base as well. While some items need to be produced overseas for cost reasons, she prioritises working with Australian suppliers and manufacturers. "I think people appreciate when things aren't mass-produced, when a lot of love has gone into the making," she says.
She says the local support she has received from Angela and the Warilla LPO team "has been amazing."
"I really feel like they have been over the moon with how quick our growth has been, and proud to see a young family like ours give it a go. They're just so encouraging, and they want to see us succeed."
When Siannon needed to quickly secure a lease on a warehouse to manage the rapid volume growth, Angela provided a letter of recommendation. "That helped us a lot, proving we weren't just here for a season but we were a major player in the new eCommerce landscape with an Australia Post credit account," says Siannon.
The new warehouse has relieved the pressure on her family's garage and will make it easier for containers to unload pallets of stock – and for Angela's team to collect all those parcels.
Siannon also plans to open a Christmas store at the warehouse, in time for 'Christmas in July' next year.
"For people who love Christmas as much as I do, there is nothing better than being in a magical space like that – just to bring that little bit of happiness," she says. Her plans to spread the merry throughout the year also extend to vintage-themed Easter and Valentine's Day décor and gifts.
"For me, it's about family, and making each holiday special in small ways," she says. "Everyone's had a tough year, and right now I just want to make sure everyone is happy by getting their orders out to them, to bring that joy."


Making the numbers work for small businesses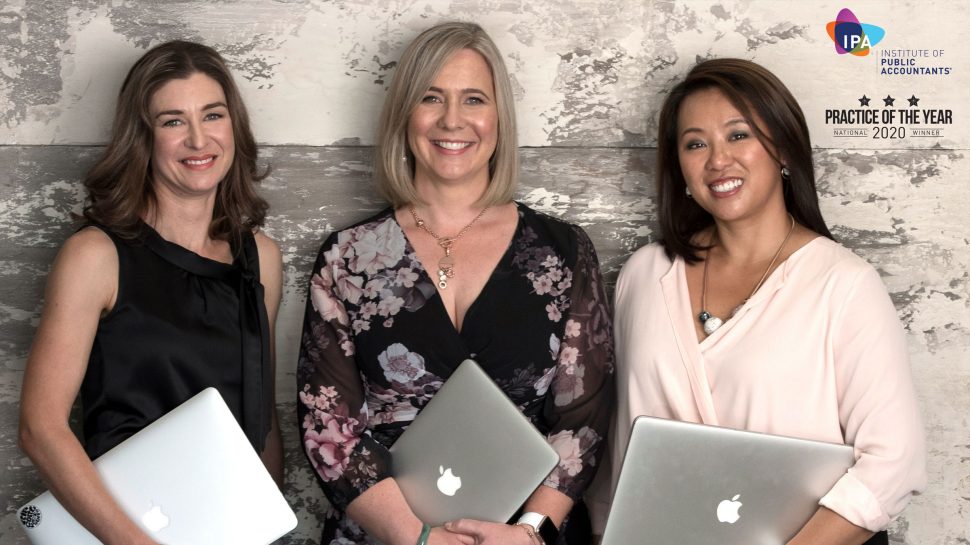 Businesses can GO LOCAL FIRST too, when it comes to choosing suppliers, consultants or employees. Natasha Sampson-Ly's Adelaide-based bookkeeping firm Tashly Consulting has seen its workload expand in 2020, with local, rural and interstate clients needing help navigating Government small business stimulus packages and new regulations.
Since first starting the business, Natasha has focused on hiring locally and she still has deep ties to her local community. During this challenging period she offered low-cost Xero training via Zoom so businesses could stay in control of their cash flow and finances.
For Natasha, who juggled 16-hour days with home schooling, there is no doubt the year was a time of emotional and mental strain – but it also reminded her of the resilience and loyalty of her team and her clients.
Three ways you can GO LOCAL FIRST this summer
Looking for a last minute Christmas present? Licensed Post Offices are small local businesses, too – and a great destination for gifts, cards, wrapping paper and New Year stationery supplies. 

Be positive. Share reviews for local businesses via Google or social media channels, and use #golocalfirst to showcase your favourite local providers.

Choose local services. GO LOCAL FIRST for business-to-business transactions too – including supplies and service providers.