Backing local: Why RedBalloon believes in building communities
Following the summer bushfire season and now COVID-19, Australians are making more conscious purchase decisions. RedBalloon's Founder Naomi Simson says local marketplaces can help them connect with small businesses, and these experiences can bring people together while also rebuilding regional economies. She shares three considerations for expanding your reach.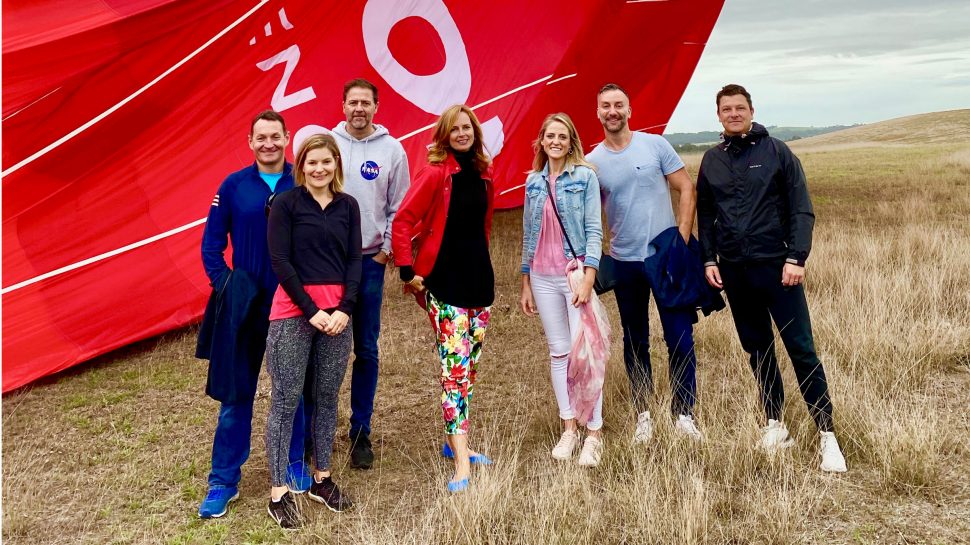 Key points
Businesses have found creative ways to attract a wider net of customers
Marketplaces are one way to combine forces and grow local economies
Experiential gift website RedBalloon has been a platform for promoting small businesses for almost 20 years. Of the 2,000+ Australian and New Zealand suppliers offering experiences on RedBalloon, most are small businesses1 – giving them an important channel to reach hundreds of thousands of potential customers.
Small businesses are a vital part of the Australian economy, employing 44% of Australia's workforce. And many of these businesses, in regional areas and cities, have been hit hard in 2020 by the effects of the devastating summer bushfire season and now the worldwide COVID-19 pandemic. The ABS has found two-thirds of all businesses have reported revenue declines during COVID-19 compared to the same time last year.2
RedBalloon Founder Naomi Simson says business owners need to focus on what they can control to adapt and survive through this difficult period.
"Being a small business owner is challenging enough, and we can't control all of these things – which makes it even harder. Whether we're subject to online marketing algorithms with their own momentum, or a global pandemic… as a business owner and leader, you have to try and work out, what can I do to impact my world?"
Research suggests that Australian consumers have a desire to support local. In a recent survey by Australia Post3, 30% of respondents stated they're making an effort to buy more Australian-made products than they did previously, while 23% of shoppers said they're more conscious about buying from businesses in their local areas.
Simson believes the concept of the marketplace could help small businesses find the new customers they need right now – making it a potential driver of growth.
"Consumer sentiment to buy local is shifting faster than we thought. Small businesses becoming part of marketplaces will help them find customers they've never had the opportunity to reach before," Simson says.
"For example, let's say I want to get a gift for my cousin who lives in Toowoomba. Why would I go to an overseas website? I want to support a retailer in Toowoomba, but if I don't live there a marketplace can help me find the right business."
Simson describes a marketplace not as a directory, but as a curated community based on a set of criteria. It provides authority, represents quality, with the additional reassurance of genuine customer reviews.
"That's what we provide at RedBalloon. We give businesses a brand they can become a part of and a platform on which to be seen."
Bringing experiences to people in a whole new way
During COVID-19 lockdowns, many Australians could no longer access the location of the experiences RedBalloon offers. As a result, it supported business owners to think differently about their physical assets.
RedBalloon now offers more than 100 virtual experiences which people can enjoy from home, from cocktail making tutorials, to online virtual styling sessions and even virtual barista training sessions if you can't get to your favourite café.
"When the pandemic hit, we went to our suppliers and asked, what else can you do from where you are?"
One example is Tiny Bear Distillery, based in Knoxfield, Victoria. The gin distillery's regular offering is an experience voucher for an in-house tour and tasting, but when the pandemic hit they pivoted to a virtual gin tasting experience.
According to Simson, "Tiny Bear sends you spirit samples, garnishes and tasting notes, and you join your virtual session and taste in real time. They have delivered more than 400 virtual experiences, with participants from as far as Darwin and Adelaide. So they've reached an audience they never would have before by offering this experience".
Tiny Bear's in-house experience has a maximum of 8 people per session, but online sessions have allowed numbers to grow. The distillery has employed more people to help manage the demand for this new 'send and experience' approach.
The broader shift to virtual is also reflected in Australia Post data: on average, 23,000 extra small business customers used the MyPost delivery service during COVID-19 each month. Existing customers also sold higher volumes, on average, either directly or through other distributors or retailers.
Simson says driving and flying experiences are also popular at the moment, as suppliers can still operate while complying to strict COVID-19 requirements. Other categories seeing a surge in popularity as lockdowns ease in different states include gourmet food and wine experiences, and domestic getaways including glamping and boutique B&Bs.
The economic upside of experience gifting
Many of RedBalloon's corporate clients are gifting their staff with experience vouchers for all their hard work during the COVID-19 period, to show their gratitude and lift people's spirits.
"One large insurance company purchased experience vouchers for all its customer service people working at home. Anybody who has a customer service team understands it's hard without the backup of supervisors and support when you're on your own. We have to bring people close and experiences are a really great way to do that – they can share that bit of joy with their family and friends," Simson said.
All current RedBalloon gift vouchers are now valid for five years from date of purchase, and if a previously gifted voucher expired in March, customers get another two years to use it. Simson wants to make sure that people are able to look forward to their experiences, whenever they are able to use them.
According to Simson, "Our job is to get businesses into communities. We are the conduit for consumers who want a trusted brand and we've made it our business to know what's open. When people are able to leave their homes and go out, they want to know what's open and what complies with current restrictions. We're making it easier to for them to spend money in local communities."
In 2019 RedBalloon delivered more than 600,000 customers to their small business partners, which Simson says equates to approximately $85 million in sales. And it's not just the cost of the experience that goes to the business you're supporting.
When Balloons Aloft in the NSW Hunter Valley started offering their experiences on RedBalloon, it had one balloon and 900 passengers. By the end of 2019 the operator was running 19 balloons for 23,000 passengers.
According to Simson, "Customers who spend $100 on a RedBalloon experience, typically spend $300 more with the provider when they visit them," through purchase of extra tickets, photos or souvenirs for example.
What's more, she explains "Most people visiting the Hunter Valley for a hot air balloon ride will also pay for at least one night's accommodation, go to at least one winery and eat at one restaurant. That represents another $700 easily. So, every $100 spent on RedBalloon effectively drives another $1,000 in that rural community. Meaning our $85 million in RedBalloon sales, could represent as much as $850 million in economic value to regional and rural communities."
Create a community
Simson says that now is the time for small businesses to come together to offer more to their customers and create experiences worth trying.
"There is going to be safety in numbers. Somebody that was once a competitor down the road could now be part of your community, a collaborator. When you can join similar businesses together and offer more, you can create a destination."
She suggests small businesses ask themselves the following questions if they are looking for more cost-effective and simpler growth opportunities:
Who are your competitors? Can you work together to create a joint experience?
Is there anybody serving your industry as a marketplace?
Who is already talking to the customers that you do or want to talk to? Can you collaborate?
Australian businesses have an opportunity to reach consumers who are eager to support local providers – and marketplaces are one way to expand their reach.

Support local with this special offer
Australia Post has partnered with RedBalloon to offer your business $50 off when you spend $500 or more on any RedBalloon gift voucher or experience.