Express shipping delivers exponential online growth for Adore Beauty
Australian leading online beauty retailer, Adore Beauty, has grown from its founder's garage to delivering 80,000 parcels a month. Chief Operating Officer, Sarah Mullen, explains how free express shipping has fuelled rapid sales growth, and what it takes to keep delivering on Adore Beauty's same day despatch promise.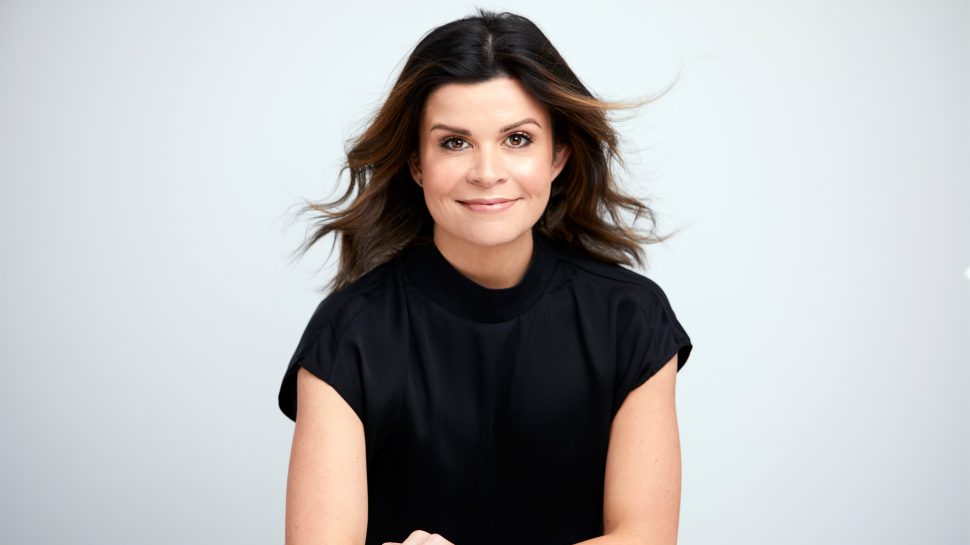 With over 13,000 products, Adore Beauty has become a go-to destination for skincare and cosmetics. It all began when founder Kate Morris realised how intimidating women found the department store beauty counter experience. So she taught herself to code and built an online beauty store that would give women the information and confidence they needed to feel good about themselves.
This philosophy is still at the heart of the business almost 20 years later, with around 15,000 Adore customers using the site's online chat every month for hassle-free beauty product guidance. The business has since outgrown Kate's garage and moved into a 4,000sqm tech-enabled warehouse with 90 employees picking, packing and despatching up to 80,000 parcels a month.
"Adore Beauty has always been about empowering the customer; we listen, care and give them the brands and experience they desire," explains Chief Operating Officer, Sarah Mullen. "But now our philosophy also focuses on our team values, and creating a positive, flexible and supportive place to work."
The free express shipping tipping point
The business was growing steadily when the team decided to try something new in 2013 - free express shipping on all orders over $50. It was an exceptional offer at the time and is still relatively unusual today. Sarah says it was a conscious decision to give every customer the best possible service.
According to a recent Australia Post survey of 135 online retailers, keeping up with delivery speed expectations is one of their main challenges. Yet only 2% of respondents said they offer free express shipping and nearly half don't offer an express shipping option at all.
Adore Beauty was already using Australia Post for a significant proportion of its deliveries, so it made sense to trial the idea using Express Post.
"We immediately saw incredible sales growth. You could plot it on a graph and see it ping to the top," says Sarah. "It was a reasonable threshold, given our average order value is over $100 and our customers typically put a lot of products in their baskets."
Around 83% of Adore Beauty's orders now ship with Express Post, with the remainder either containing flammable products (which can't be shipped by air) or smaller orders.
Shipping speed is a major factor when online shoppers are deciding whether to try an unfamiliar eCommerce retailer. A US study found that almost a quarter say they have cancelled an order because of slow delivery speeds.
"Online customers have always wanted convenience and speed, but there are more options available so they expect even more," says Sarah. "It's no longer acceptable to take five days to deliver an online order."

Investing in seamless, sustainable fulfilment
Adore Beauty takes its same day despatch promise seriously, and that's why it has recently tripled its warehouse space and implemented a new management system, HighJump.
"We needed a system to handle the volume if we keep growing at this pace, so we focused more on what we do at the backend," explains Sarah. "You never want to be in a position where you have to tell the CEO 'Sorry, we need to scale back on growth because we can't handle it!'"
Nor does she want to let her customers down – especially during sales peaks. "We're actually busy all the time, it's not a seasonal business. We do see volumes spike during Black Friday, Click Frenzy and AfterYay, and in November our customers take advantage of our limited edition gift packs. But our sales don't drop off a cliff in January."
To manage the pace and volume, Sarah's team has a dedicated data analyst who can project daily orders four or eight weeks out. "We share that data with our Australia Post Account Manager, so they can plan extra pickups if needed. Our customer promises are everything to us. If we say your order will be out by 2pm, we make that happen."
Sarah says sustainable shipping is also important to her customers. "We've changed a lot of our operations. We use recycled and recyclable boxes and paper wrapping, no satchels, and will eliminate bubble wrap entirely by the end of this financial year. We're also looking at compostable labels."

A reliable partner for growth
Adore Beauty has partnered with Australia Post from the very beginning. "We've had great success with on time delivery. One of the biggest positive impacts on our NPS was when Australia Post launched 'authority to leave' a few years ago – our customers appreciate the convenience if they're not home."
Australia Post has also supported Adore Beauty's first direct international expansion, into the New Zealand market in July 2019.
"We wanted to give New Zealand the same awesome offer as our Australian customers, so we use Australia Post's express service which is there in two to three days." Despite a deliberately soft launch, Sarah describes the uptake as "insane – we were four months ahead on sales targets in the first month."
Now Australia Post is working with Adore Beauty to integrate international fulfilment requirements more efficiently into its paperless workflow. "Australia Post's Quarterly Business Reviews have been great, we're sharing useful information and can work through solutions," Sarah says.
Her advice to anyone thinking about starting an eCommerce business today is to be open to new ways to achieve growth.
"Every year we have tried something new or challenged the business to do things differently. Free express shipping is just one example – and I can't imagine what the business would be like now if we hadn't done that."

Stay competitive with fast delivery
Delight your customers with same-day, next-day and Saturday deliveries.

Find out more