One mum, one great idea – How Millwoods found a niche in producing children's shoes
Millwoods sell children's shoes with a difference. Not only are they good for growing feet, they're stylish, day-care proof – and kids love wearing them. This two-year-old ecommerce business was founded by mother of three Jane Robertson, after she couldn't find any nice, affordable shoes for her own children. "I got sick of buying shoes that had dinosaurs all over them," she says. Living 40km out of Wagga Wagga only complicated matters. "I live in a regional area, so internet shopping is so important. But there were no nice, affordable options out there – just sneakers."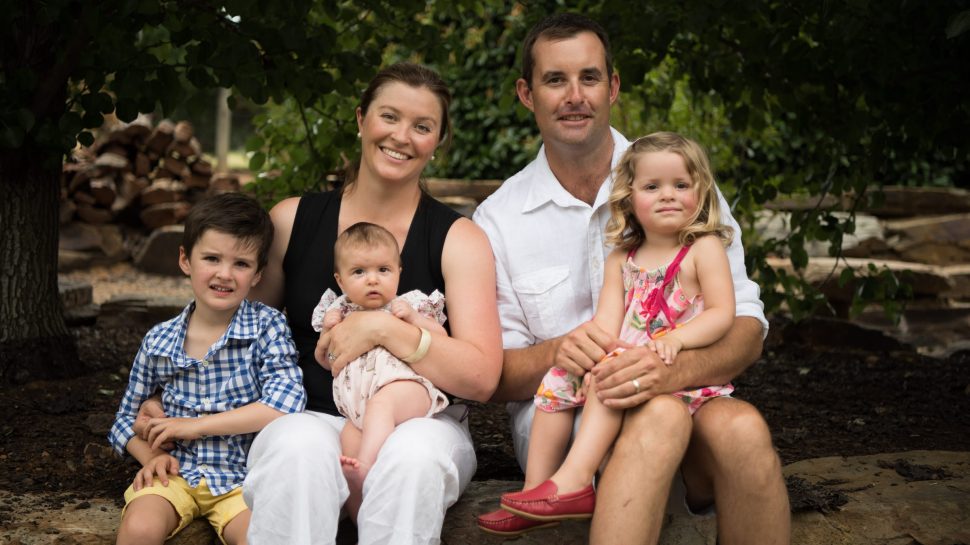 Taking matters into her own hands, Jane created a range of leather loafers that ticked all the boxes she was looking for in a children's shoe – high quality, stylish and reasonably priced. It didn't take long for her idea to take off. "We heavily relied on referrals at first. Because if mums like something, they talk," explains Jane. As the good testimonials kept rolling in, Jane realised she might have something big on her hands. "You create this product, and you hope people like it. I'm getting the most beautiful testimonials back which makes it all worthwhile. I'm helping other mums."
Starting a successful online business
With no prior experience owning and running an online business, it took a lot of work to get Millwoods to where it is today. Jane discovered if you create something good that people genuinely want and need – and make it easy for them to get it – the hard work pays off.
"I made sure that my product can speak for itself in any situation," says Jane. "Our quality and style is unparalleled, and I have worked really closely with podiatrists to ensure our shoes are actually good for kids' feet."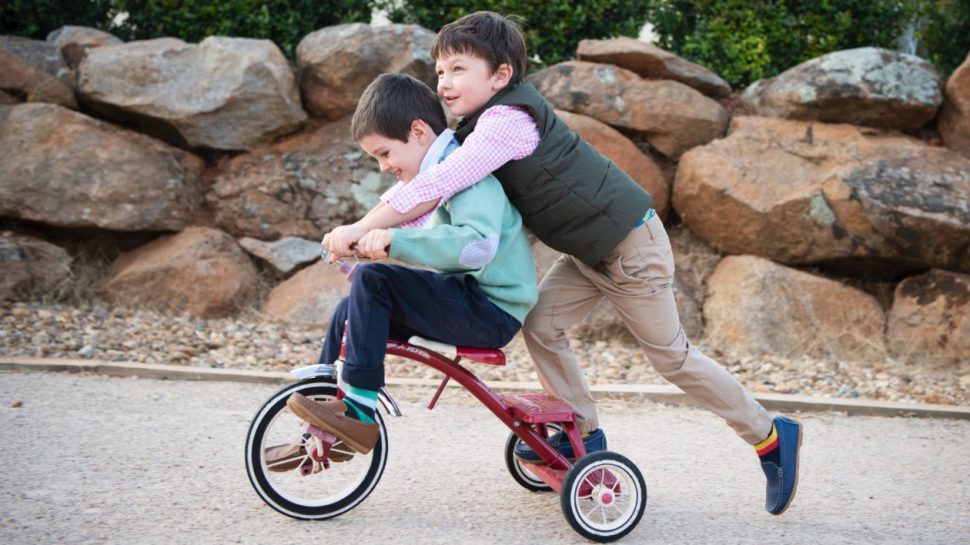 Here are some of Jane's tips for starting a successful online business:
Make it easy for the customer
"I'm happy to swap sizes for anybody, and we have free returns launching soon. As long as the shoes haven't been worn, I'm happy. I'm a mum, I get it."
Describe your product well – and let customers experience it
"Without that tactile experience, there's a lot of uncertainty when purchasing from an online brand for the first time. We do our best to describe our soft inners that really mould to your kid's feet, and how comfortable they are, so mums know their kids will like wearing them. We also do pop-up stores, so people can actually see, touch, feel and try them on."
Deliver on your promises
"We always do what we say we'll do, and work hard so our customers can be damn sure Millwoods are a high-quality shoe. They are backed by the words, and the words back the product. I stand by this."
Fit for a prince or princess
With so many different sizes across different brands, Jane understands that getting the right fit is a challenge for online shoppers. "Kids' shoe sizing is so erratic," she says. That's why Millwoods provides a millimetre accurate, printable sizing chart for their customers. "We have a print-out that's the accurate sole of the shoe, so they can physically see what they need to buy for their child," says Jane. The sizing chart works for those without printers too – just hold your child's foot up to the screen. "When it comes to getting the right fit, we've had no returns so far. The sizing chart works."
An unexpected opportunity arose for Millwoods earlier this year, when Prince Charles and Camilla visited Australia for the Commonwealth Games. "A friend of mine was granted a private audience with them, so we managed to gift them a pair for Charlotte and George." Last Jane heard, the loafers were with them on the plane to Buckingham Palace – but they're still waiting to see them out and about wearing them.
Enhancing customer satisfaction
Of course, running Millwoods from a rural area presents some unique obstacles. "We always try to do same-day dispatch before 5pm. And because the Post Office is quite far away, there's always somebody at the ready, doing the picking and packing," says Jane. Thankfully, Australia Post is always up to the task. "Australia Post is so well-connected regionally and Wagga is a fantastic hub. The girls at the Post Office helped me so much in the beginning. They spent over two hours helping me sort things out, trying different bags, so we could find the perfect packaging."
By partnering with Australia Post, Jane says Millwoods is able to ensure high-quality parcel delivery, backed by essential services like tracking, and enhanced customer service through the MyPost Business portal. "Tracking is so vital to ecommerce today, when everyone wants everything five minutes ago," she says. "I log in to the portal every day – it's really important. Australia Post is a big part of our business. I do my half, they do their half. We've never had any issues."
Regional charm, global outlook
As demand grows, and Millwoods receives more international orders, Jane is excited for future possibilities. "I don't see national boundaries as an issue when selling online. I'd love to sell more overseas, and we've got some interest in the US at the moment," she says. Millwoods is also testing some exciting new possibilities for next winter. "At the moment we're getting a huge number of enquiries for adult shoes. So, who knows!"
Although Jane is excited about reaching more international customers, Millwoods will always be, at its heart, a regional business. "Ultimately, I would really like to grow the business to where we can have a warehouse in Wagga Wagga – it would be perfect. I'm passionate about creating jobs, keeping people in regional Australia and really putting money back into the area," says Jane.
"The shoes are made overseas, but we've sourced everything regionally. We're strong supporters of regional Australia, and want to keep driving forward to build Millwoods up to a point where we can really give back to our community."