Herbs + Heart: The natural skincare brand that's winning hearts through simplicity
Jumana Shakeer spent years creating natural skincare concoctions for her own troubled skin. That passion eventually led to Herbs + Heart, a natural skincare brand that infuses simplicity into its products and philosophy.

The Herbs + Heart story began years before it became a fully-fledged business. At the time, its soon-to-be founder Jumana Shakeer was 15 and desperate for a skincare solution to her cystic acne. None of the products she had used were working, and some had even worsened her skin's condition.
Then she remembered her grandmother's Ayurvedic remedy for skincare problems. Jumana added her own twist to that traditional concoction and applied it to her skin nightly. To her amazement, her skin slowly began clearing up.
Thrilled with the results, Jumana threw herself into creating more homemade concoctions using natural ingredients. Her passion ran deep but remained in the background as she pursued a career in graphic design and marketing. After a few years and despite being happy in her job, Jumana felt a strong pull to help others with their skincare challenges.
"I started reading skincare product labels and realised how more chemicals are listed than natural ingredients," she says. "There's also so much misinformation out there and companies saying you need hundreds of different skincare products. It can be quite overwhelming. It suddenly struck me that what I wanted to offer was simplicity in skincare."
With that clarity, Jumana enrolled in a cosmetic sciences program. She then reached out to industry experts for their input into her new formulas and began sourcing ingredients from niche growers to ensure they were in their purest form. As she progressed, she put the same careful thought into minimising her brand's carbon footprint.
In 2016, Jumana and her partner, Rish launched Herbs + Heart with five products. Since then, she has been featured in Vogue, made a television appearance and been pursued by retailers and wholesalers.
It also helped that the health and beauty industry has experienced recent and rapid growth in Australia. According to Australia Post's Inside Australian Online Shopping: 2019 eCommerce Industry Paper (PDF 6.3MB) the health and beauty sector boomed in 2018, growing faster than any other category at 29.4% year-on-year and representing 8.4% of all eCommerce purchases.
Yet getting noticed in a crowded market can be a big challenge for a small business especially brand new ones. Here's how Jumana and Rish have paved their own way towards building a solid reputation and a loyal community.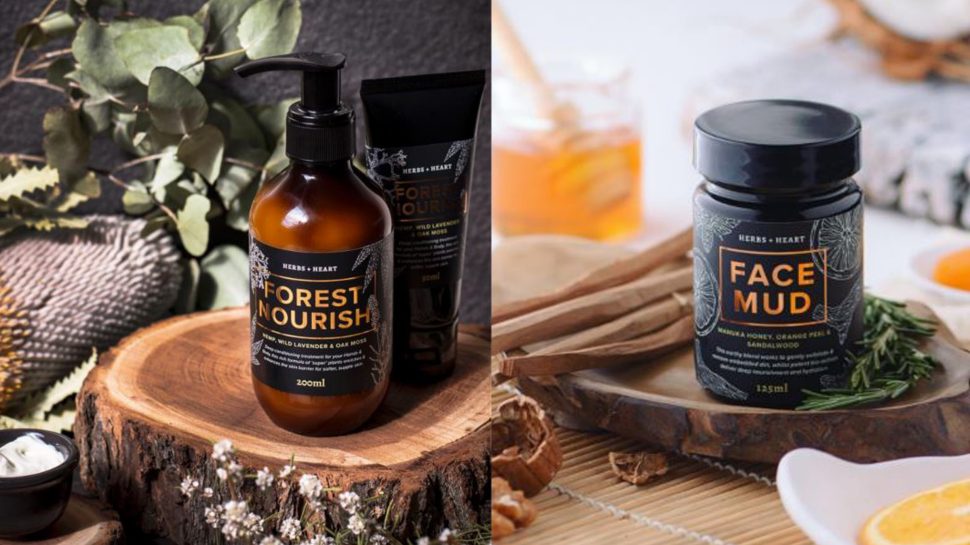 Stay on top of eCommerce trends and technology
In designing the new Herbs + Heart website, Jumana and Rish looked at features offered by other similar sites that enabled a seamless customer experience. When the new website launched in April 2019 it included an integration with Afterpay and the Australia Post Shipping Extension app.
"Afterpay is the way of the future and received a great response from customers. The Australia Post app meanwhile significantly changed our shipping rates. We previously only had a standard flat fee for domestic and international shipping because we didn't have the capabilities to calculate shipping rates based on weight. This meant either we or our customers were on the losing end."
"Through the app, we chose a setting that allows us to absorb 20% of the total shipping rate – it's our small gesture of appreciation. That rate reduction is reflected at checkout so customers can see the final figure. Apart from that, the app also allows customers to choose Express Shipping which is great if they're living overseas."
Involve customers in your social responsibility
The website also has two other new features that are close to Jumana's heart – the ability to include customers in their philanthropy efforts and the introduction of the All Heart Shop.
"We've prioritised giving back from day one and funnel 10% of all profits to the causes we support. Previously, this was done manually through spreadsheets. Now that process is automated and customers can select their preferred charity. And if they buy any products from the All Heart Shop, 100% of profits go to our chosen charities."
"This is a huge milestone for us because we started Herbs + Heart with the intention of impacting the world in a greater way. We have beautiful products that our customers love but this little extra is the cream on top."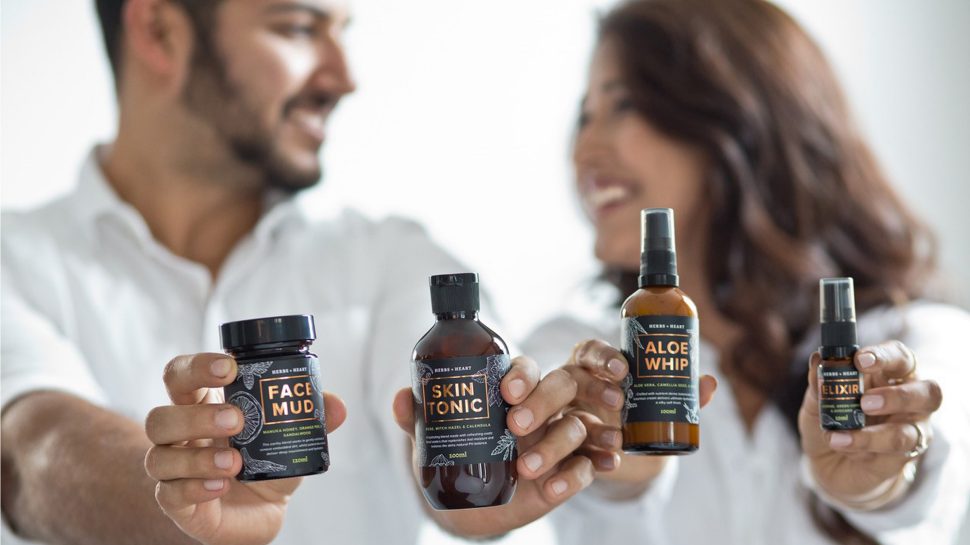 Get data directly from customers
Scroll through Herbs + Heart's online customer reviews and it's unlikely you'll find one that isn't glowing. Jumana's not being sentimental when she calls these reviews "her personal measure of success". She's pinpointing one of the ways she's made the venture work - by valuing people and their opinions.
"For us, growing the brand organically meant getting out there to educate and empower the customer, and have those conversations with them in person. That was very important."
"Rish and I are on the ground a lot talking to our customers while gathering data. That allows us to get emotional. Data alone doesn't encapsulate the full picture of what our customers like and dislike or our most popular product. Don't devalue being able to capture and emotional response from your customers"
Test the unboxing experience on yourself
The customer experience doesn't end when a product is purchased. It carries on to when the product is delivered and as Jumana says, the unboxing experience gives brands another chance at introducing an element of surprise or delight.
"Whether you're sending one or 10 products, make sure it's packaged really well. When the customer shouldn't be disappointed when they open the package. Send trial packages to yourself for that firsthand experience."
"I would send two packages - one badly wrapped and the other well-wrapped - just to compare both experiences. Even the smallest thing can make a difference, like having your label right side up. Take notes and make improvements."
Put yourself before your business
Jumana remembers all too well the 16-hour days she and Rish would spend on Herbs+Heart. While she wouldn't change a thing about those early days, she also doesn't want to come uncomfortably close to burnout again.
"The biggest risk in a small business is burnout. Passion and drive are fantastic for getting you through tough times but it's really important to have a great health and wellbeing strategy too. The liability you take on by being the brains and manpower in a small business means you have to prioritise self-care. If you can't be your optimal self, your business will 100% suffer."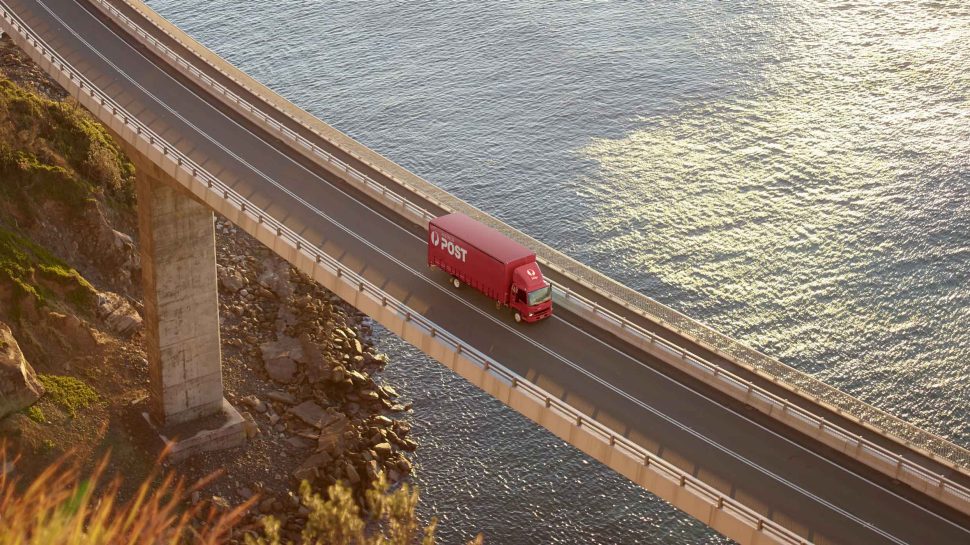 Meet customers' delivery expectations

Let them choose where, when and how their parcels get delivered.

Learn more about domestic shipping