Fashion's new (business) model
When husband and wife Dean Jones and Audrey Khaing-Jones established their ecommerce business Glamcorner in 2012, their goal was to make designer fashion not only more accessible to women, but to make it much more affordable to get into.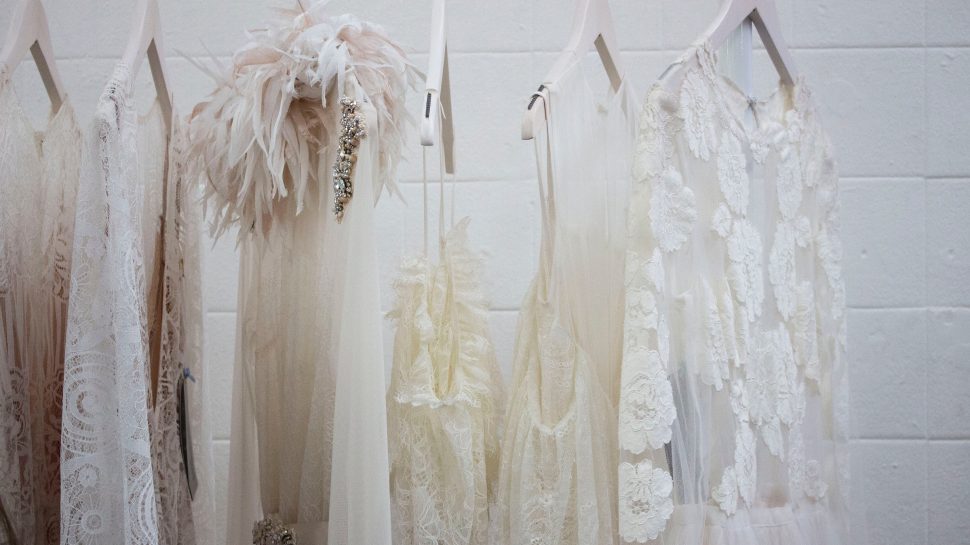 We look at seven ways Dean and Audrey built their success.
1. Find a unique way to solve a problem
Fashion is a wasteful business. Every 10 minutes, Australians discard 6,000 kg of clothing in landfill and most of the ones we hold on to, we don't even wear. Glamcorner estimates that about two thirds of the average woman's closet is made up of garments she's bought for a special event—wedding, birthday, the races—only to never be worn again. The website's solution is a fashion rental service: a way to get designer threads for a one-off occasion by hiring rather than buying. With rental charges starting from $19, a $450 dress can be had for a few days for just $89. The idea resonated and today Glamcorner lists over 4,000 garments and accessories in sizes 6-24, shipping thousands of pieces to customers each month.
2. Tap into the share economy
Ever since the likes of Uber and AirBnB became an integral part of our lives, consumers have been ever more accepting of the share economy. This acceptance is creating enormous opportunity in the market. By 2017, the value of the Australian share economy was over $15 billion. It's predicted to grow to $55 billion within five years as Australians turn to businesses that let them tap into collective economies of scale.
Glamcorner did that by allowing women to have a designer fashion experience at a fraction of the usual cost. Each dress can be rented around 20-30 times before being taken out of commission and sold, a great motivator as environmental considerations become a key driver of purchasing decisions. Services like Glamcorner and Uber satisfy customers who are increasingly conscious of their environmental footprint.
3. Be innovative
The word 'innovation' is thrown around a lot, but it doesn't mean you need to mastermind a major breakthrough, like inventing the smartphone, to be considered innovative. Very often innovation can come from finding small but important ways to make someone's life better. Glamcorner considered the experience of women choosing an outfit for a special occasion and ways to make the decision to rent, rather than buy, easier for them. So they introduced the $30 Try On service, letting a potential client compare two different dresses or sizes to help make up her mind—the service helps overcome a major barrier for online fashion, the ability to 'try before you buy' or, in Glamcorner's case, rent.
The business also thought about the type of woman who might choose a dress a week out from the event and then have a last-minute change of heart. She can order a 'backup dress' for an extra $15 with any dress rental. These additional services, offered at nominal cost, break down barriers for would-be customers.
4. Ecommerce is about logistics
Regardless of whether a business is delivering gourmet recipe boxes, pet supplies or renting designer dresses, ecommerce is as much about logistics as it is about food, pets or fashion. For Glamcorner, it's not just a matter of knowing what labels their customers love or what's trending, it's about making sure they have the right selection of sizes in the right quantities to cater to women of different shapes and tastes. They needed a platform that could recognise when an item was unavailable and allowed time for that item to be returned, cleaned and repaired before being listed again. And Glamcorner obviously needed enough stock to ensure that even when dresses were accounted for, new customers coming to the site had sufficient choice.
5. Get the basics right, then grow
The complexity of ecommerce logistics means a small business can live or die on getting the fundamentals right. Getting product to a customer (and, in the case of Glamcorner, getting it back again) is important, in fact it is the core of what ecommerce does. Moreover, doing so efficiently is tied to customer satisfaction and brand reputation and, done well, it relieves pressure from your customer service operations. Refine your processes and iron out any teething problems (and there are always teething problems) before trying to grow… because the problems will only grow with you.
Having tried and tested systems also makes a business more attractive to investors. Five years into their operations, with their logistics well established, Glamcorner is ready to scale up, having raised more than $5.5 million from major investors in the local fashion industry and Silicon Valley.
6. Use your data
Besides logistics, the other major aspect of ecommerce is data. Everything from customer profiles to peak and off peak traffic, geographic patterns and abandoned cart information is available to online shopping businesses. To become more effective and more efficient, learn not only how to read the wealth of data at your fingertips, but what to do with it. For instance, understanding why customers come to the site but stop short of completing a transaction: tracking movements on the site might determine that customers are opting out of making a transaction once shipping costs and times are calculated. Is shipping too expensive or perhaps too slow? By finding ways to trim delivery fees or perhaps offer express delivery options, a business can help stem the flow of lost customers.
7. Embrace competition
Many businesses like Glamcorner start out by pioneering a particular idea or market unique niche and essentially owning that space. Inevitably, however, other players move into that space but this shouldn't be seen as a negative. For Glamcorner, an influx of fashion rental sites is validation that there's serious demand for what they offer. As competitors arrive, awareness of such services grows, search numbers increase and the market expands. It then becomes a fight for share, which forces a brand to stay on its toes, to continue improving and offering great service. And that could be the best thing for any brand. Nothing makes a business wither faster in the digital age than growing apathetic and out of touch.