Creature & Cub: The Perth artist who turned her hand-drawn pet portraits into a side hustle
Jade Foo has been painting since she was old enough to hold a brush. She has also been "obsessed with animals" for that same length of time. Today she's brought together her two passions in a thriving small business she calls Creature & Cub.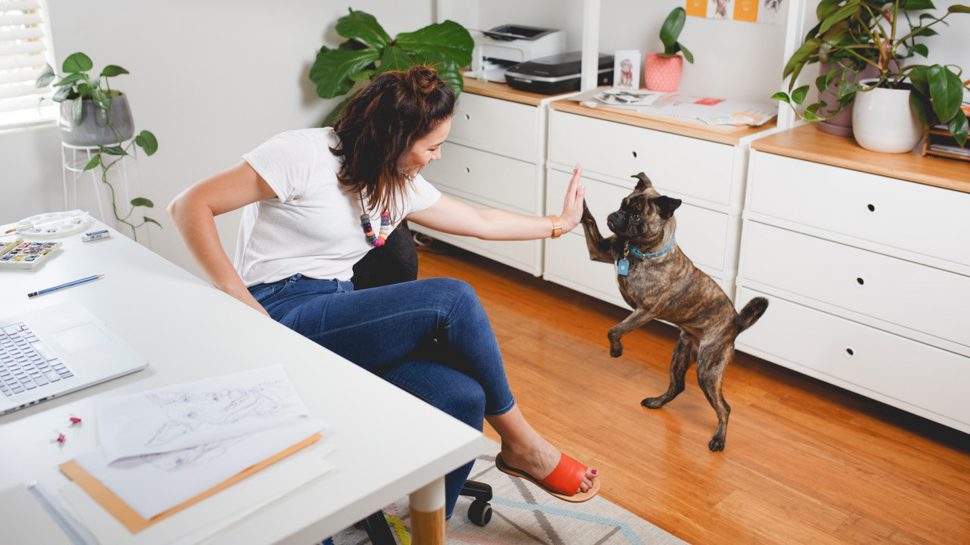 The idea behind Creature & Cub is relatively simple: a customer sends Jade Foo photographs of their beloved pet and what they get back a few weeks later is a hand-drawn watercolour portrait of their furry companion.
The artwork features painstaking attention to detail and an unusual warmth and depth that can only be achieved if the artist has a genuine affinity for her subjects.
"Sometimes I paint the same pet five times before I'm satisfied that I've truly captured their unique looks and expression," Jade says. That is quite a commitment given that Creature & Cub isn't her full-time job.
Jade began her side business three years ago and juggles it alongside a part-time teaching job. It is an uncomplicated business venture and unsurprisingly, also a wildly successful one.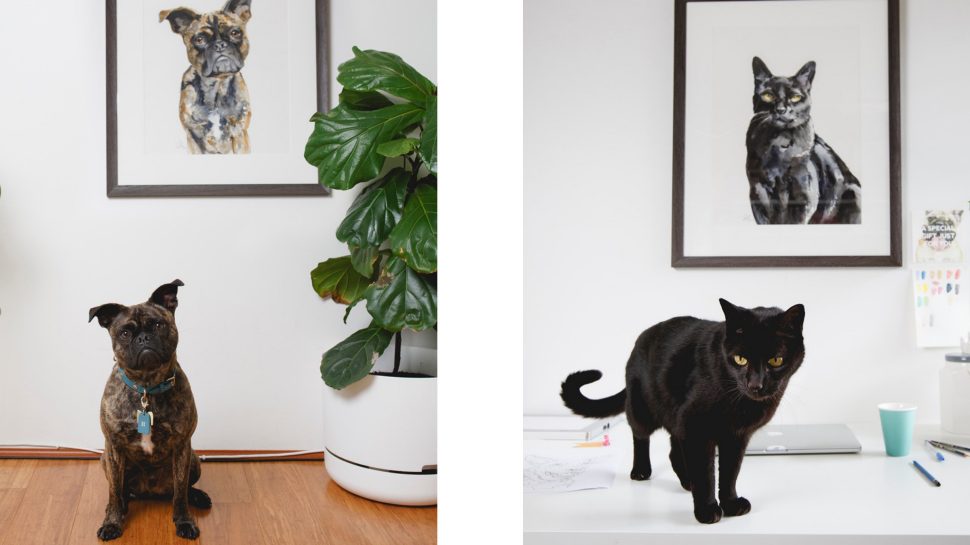 Gifts that grew into a business
As with many successful organisations, Creature & Cub didn't begin with a meticulously detailed business plan or a capital-raising initiative. It started with Jade painting portraits of her friends' pets as a hobby.
At the time, she had years of self-practice behind her and a Bachelor of Fine Art from the University of Western Australia. She was also a self-proclaimed perfectionist.
"I painted these pet portraits to give away as birthday gifts and to my surprise, I started getting requests from friends who wanted to gift a pet portrait to other people," she says. "The idea for Creature & Cub evolved naturally from there."
Her customer base has since grown beyond friends and family but her marketing and promotion activities remain simple and straightforward.
"I rely heavily on Instagram for marketing and also word of mouth," Jade says. "During key retail seasons like Christmas, I also send promotional newsletters to my mailing list reminding them that a pet portrait is the perfect gift for every occasion – as long as the recipient is an animal lover."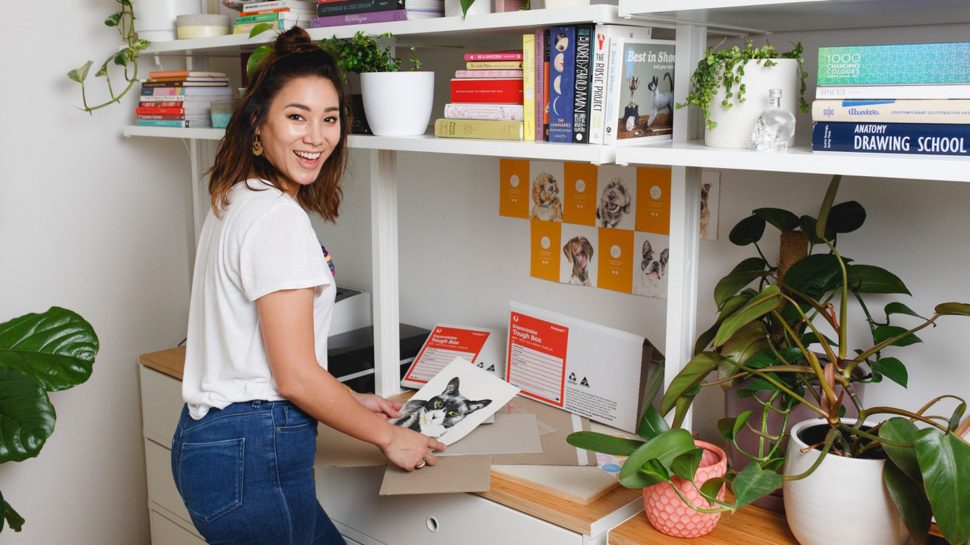 Sending "doggo" paintings from Perth to the world
Jade was born and raised in Perth. She lives there still today and says that when she began Creature & Cub, she expected her orders to entirely revolve around Western Australia. That hasn't been the case at all.
"I've sent artwork all over the world and have several regular customers in the UK and the US. It's lovely to do repeat work for people as I get to know their pets and families, and am able to make artwork to commemorate important events in their lives."
Despite being asked to do an in-person pet portraiture session, Jade sticks firmly to using photos as a reference. "It takes me several hours to do a portrait and even the best behaved dogs don't have that kind of endurance."
Once completed, she sends the framed or unframed portrait to the customer via Australia Post, which she regards as "the safest and most reliable option".
"Because all my artwork is custom-made and one-of-a-kind gifts, I can't afford to take any risks when shipping them. I need to know that they will arrive safely and on time."
"My most popular size is the A4 portrait, which fits perfectly in the Australia Post BX8 Expandable Tough Box. This box is rigid and keeps my artwork from getting damaged in transit. I use the signature-on-delivery option to confirm that the artwork has arrived."
Recently, the opportunity arose to work with luxury pet accessories label, Tommy & Bella in creating pet illustrations for their website. Jade jumped at it.
She describes the collaboration as "joyful" because she could chat about pets all day. This pure passion is what keeps her work consistently good. As she says, "We're all in it for the love of animals."

3 business lessons from Creature & Cub
Do something you truly love. Jade's story is a classic example of prospering by following a true love. She says, "Running a business is hard work so you have to be willing to put your whole heart into it." 
Simplicity + quality = success. Jade suggests that budding small business owners start simple by first figuring out exactly what products or services they want to offer to their customers. Then create the best version of that product or service for them. 
Embrace your inner perfectionist. The cornerstone of Creature & Cub's success is its exceptional quality. To achieve that, Jade says she sometimes needs to throw out work that doesn't meet her expectations. Half measures don't work in many small businesses, and certainly not in ones like Jade's.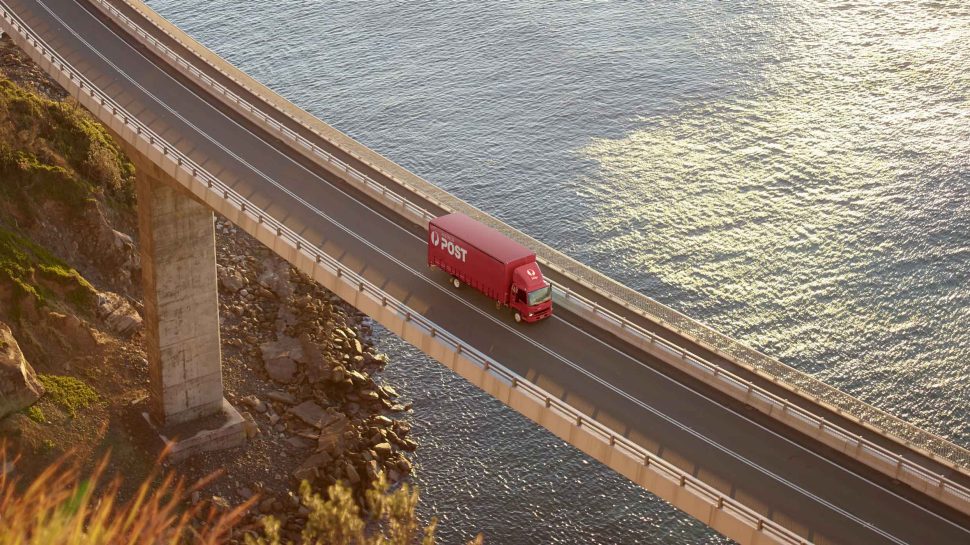 Meet customers' delivery expectations

Let them choose where, when and how their parcels get delivered.

Learn more about domestic shipping